Our Faith Stories, Treasures to Share : 2019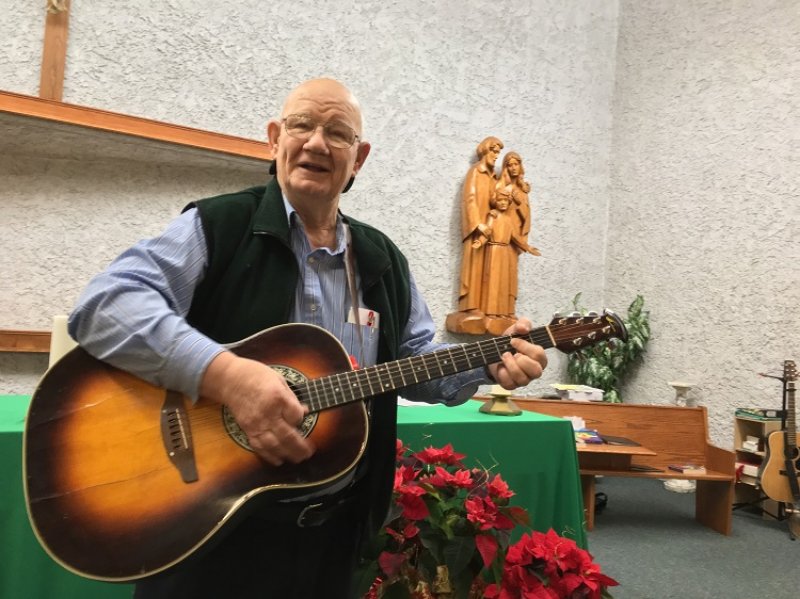 Spreading the joy of the Gospel, one guitar strum at a time
Well known for his love of country and gospel music, Father Armand Le Gal, omi, will once again take guitar in hand to give a concert at a local parish – this time at Christ the King parish on February 9. An event that gives us an opportunity to get to know how music has played a role in his personal and priestly life.
On suicide, and helping those who suffer in silence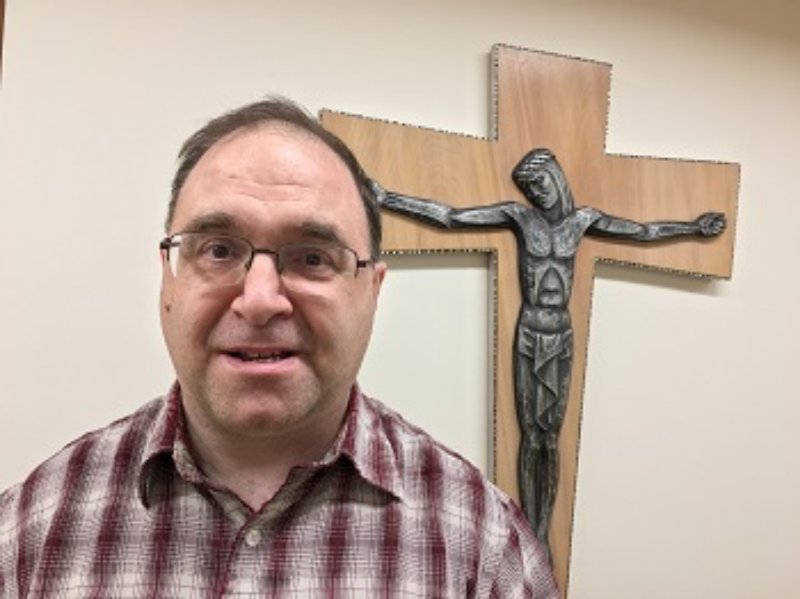 As Catholics, we used to focus only on the idea of suicide as a mortal sin. It is still morally wrong and grave matter, but recent research shows however that most suicides are associated with some form of clinical depression.
For Deacon Gilles Urquhart, who will be giving a talk on suicide at the next Spirit Night, this is a key consideration in how Catholics ought to broach the subject and, more importantly, approach friends, family, parishioners and other people who may be suffering to the point of considering taking their own lives. Read the Full Story
Spirit Night: 'Suicide: A Pastoral Perspective', an evening of prayer and teaching, will be held from 7 to 9 PM on Saturday, January 26, 2019 at the Villa Aulneau, at 330-601 Aulneau St, Winnipeg. Ask for Sr. Bilodeau at the front desk. Fellowship and refreshments to follow. Everyone welcome.
View complete Spirit Night 2018-2019 schedule.

This feature of our website is meant for us to share the ways in which we live out our Catholic faith through various activities, events, experiences and celebrations. Here we'll get to know, inspire and encourage one another. May we continue to grow in unity as a family of faith, through the giving and receiving of our parish stories.
To submit a story from your personal perspective of an event or experience, please write a text between 400-500 words, include a title, 2-3 photos for us to choose from to accompany the text, or a video (less than 2 minutes viewing time).
The Archdiocese reserves the right to review the text and approve the subject matter. Approved texts will be published in the Weekly News Bulletin and the diocesan website in the Our Faith Stories: Treasures to Share section.
We thank you for your submission and look forward to spreading the Good News of our faith in Jesus Christ and our Church.
For more information or to submit a story, contact: communications@archsaintboniface.ca.