Reflections and Reports
PREACHING WITHOUT PREJUDICE – LENTEN TIPS
Lent and Holy Week are times for Christian teachers and preachers to be particularly vigilant in their handling of the lectionary readings, in order to avoid subtle messages that do harm to the Jewish people and their traditions.
For example, where the Gospel depicts Jesus as saying, "Do not imitate the hypocrites" (Mt 6:16), we can take care to avoid sweeping statements that suggest the 'hypocrisy' of ancient Judaism (this would be a serious misuse of the text), and instead point out that Jesus critiques elements of his own tradition, from within, as a faithful Jew. All religions are prone to the 'hypocrisy' described by this text.
We can also highlight the positive ways Jewish society is depicted in the Gospels. For example:
"But when you give alms, your left hand must not know what your right hand is doing; your almsgiving must be secret, and your Father who sees all that is done in secret will reward you" (Mt 6:3-4).
Prayer, fasting and almsgiving are traditionally part of the Church's season of Lent. All three are mentioned in the Gospel of Ash Wednesday (6:1-6,16-18). Presented there is a picture of the Jewish community to which Jesus belongs, a community which takes for granted the importance of prayer, fasting and almsgiving. Jesus calls for these actions to be undertaken in a spirit of humility. This teaching was, and continues to be, integral to Jewish understanding. For instance, in the Talmud we read:
'One who gives charity in secret is greater than Moses' (Baba Bathra 9b).
'Humility is the greatest virtue of all' (Abodah Zara 20b).

Recall, too, a theme resounding in the Hebrew scriptures:
'True sacrifice to God is a contrite spirit' (Psalm 51:17).
Light of Torah; Interfaith Education; www.lightoftorah.net
---
"A Community for All"

A Special Reflection by Richard Rohr



Jesus has a fundamental vision - faith that all people are "children of God". This is the theological perspective of his "program", on whcih everything else rests. When he met a person, therefore, he really believed that God was somehow present in that person, so he looked for that presence through all the overlying contradictions to it, until he found it.
To read this inspiring reflection, click here.
---
EASTER 2019 - GOOD FRIDAY AND THE JEWS
As we all know the primary focus of the Christian scriptures is to tell us about the unconditional love that God has for His people. However, throughout our history our scriptures telling the story of the death of Jesus have been used as a pretext to persecute Jews.
Many Jewish families in Winnipeg retain vivid memories of their experience of Good Friday – it was a day to hide. It was (and is) on Good Friday that the story of the death of Jesus is told in Catholic and other Christian churches through the Gospel of John. Listeners in their pews hear the Jews asking for the release of Barabbas (a "bandit") rather than Jesus; they hear the Jews screaming 'Crucify him! Crucify him!'; and they hear the Jews screaming that they have "no king but the emperor". Indeed, in Matthew's account of the death of Jesus, listeners hear the Jews declare "His blood be on us and on our children!" Once the story was read, sermons were often preached in which Jews were vilified and the charge of "Christ Killers" was made. After Good Friday services worshippers would often leave their churches and conduct a pogrom seeking out Jews to beat and on many occasions to kill.
With this troubling history in mind, it is important to listen to these stories presented in the complex scriptures for Palm Sunday and Good Friday very carefully. At this most sacred time of the year we ask that everyone remember God's love for all His children and to keep in mind the words of Nostra Aetate proclaimed by Pope Paul VI in 1965:
"True, the Jewish authorities and those who followed their lead pressed for the death of Christ;(13) still, what happened in His passion cannot be charged against all the Jews, without distinction, then alive, nor against the Jews of today. Although the Church is the new people of God, the Jews should not be presented as rejected or accursed by God, as if this followed from the Holy Scriptures. All should see to it, then, that in catechetical work or in the preaching of the word of God they do not teach anything that does not conform to the truth of the Gospel and the spirit of Christ.
Furthermore, in her rejection of every persecution against any man, the Church, mindful of the patrimony she shares with the Jews and moved not by political reasons but by the Gospel's spiritual love decries hatred, persecutions, displays of anti-Semitism, directed against Jews at any time by anyone."
Greg Barrett. Archdiocese of St. Boniface,
Coordinator Interchurch and Interfaith Learning
---
CHRISTCHURCH SHOOTINGS - ANTI-MUSLIM ATTACKS
The March 14 terrorist attacks on two mosques in Christchurch, New Zealand, which left 50 people dead have shocked the world, and rallied persons of faith in prayer and compassion for the dead and for the Muslim community, not only in Christchurch but around the globe.
"We hold you in prayer as we hear the terrible news of violence against Muslims at mosques in Christchurch," the bishops of New Zealand wrote. "We are profoundly aware of the positive relationships we have with Islamic people in this land, and we are particularly horrified that this has happened at a place and time of prayer."
In Rome, pope Francis His Holiness indicated that he prays for the healing of the injured, the consolation of those who grieve the loss of their loved ones, and for all affected by this tragedy (Read full statement).
His Grace Lionel Gendron, the president of the Canadian Conference of Catholic Bishops, noted in a letter written on behalf of the Catholic Bishops of Canada that:
"We are horrified that the attack injured and killed so many people, and left behind a feeling of fear and uncertainty in your homes and places of worship. For Canadians, and especially Muslim Canadians, this act of horrific violence is a painful reminder to the shooting which took place 29 January 2017 at the Centre culturel islamique de Québec, in Canada." (Read full letter)
In Winnipeg, Belle Jarniewski, President of the Manitoba Multifaith Council, wrote:
"On behalf of the Board of Directors of the Manitoba Multifaith Council, I offer our deepest sympathy to the victims and families of the horrific shootings at two mosques in New Zealand.
"As attacks on places of worship proliferate around the world, it is essential for us to join together to condemn all expressions of hatred. We are witnessing an explosion of racism and violence around the world. Hate speech is supported by all too many as free speech and an inherent right. Simply put, that means we are not doing enough -- to educate, to condemn, and to join together to combat hate.
"We can only be stronger when standing together."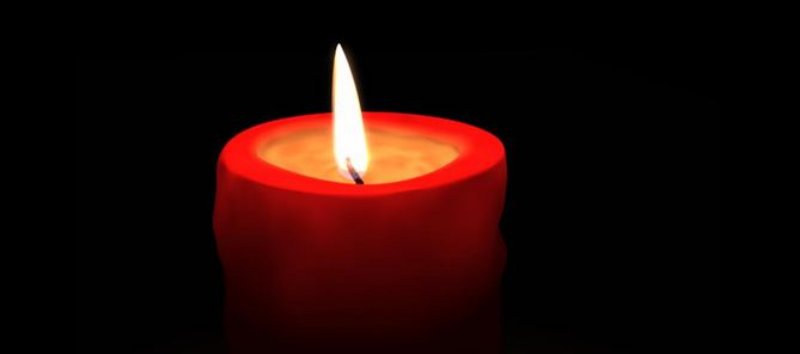 CHRISTCHURCH - A REFLECTION
BY
GREG BARRETT
COORDINATOR, INTERCHURCH AND INTERFAITH LEARNING
The face of lethal hatred has once again emerged in our world. On March 14, 2019 Moslem worshippers were gunned down in sacred places – 41 murdered at Masjid Al Noor and 8 murdered at Linwood Masjid in Christchurch, New Zealand.
We would like to join people from all over the world in expressing our horror at this terrible assault. We also want to extend our sympathies to the victims, their families and their community.
These and other recent attacks make it clear that we face a world-wide movement of white supremacy that displays no hesitation in using extreme violence to achieve its ends – Quebec City, January 2017; Pittsburgh, October 2018 and now Christchurch March 2019 to name just a recent few. Fueled by hate, taking inspiration from past horrific attacks and enabled by the internet, more attacks are surely to come. Therefore, while It is good that the world should come together to condemn these actions, we need to understand that more than words are necessary to confront the face of hate. We cannot simply ask God to "fix" this. We are required to act and take responsibility for hate and its speech in our own communities. Otherwise, we will continue to attend more funerals and memorials.
We need urgently to educate young generations to become actively involved in the struggle against hatred and discrimination, but also in the overcoming of conflicting positions in the past, and never to grow tired of seeking the other. Indeed, to prepare a truly human future, rejecting evil is not enough; we need to build the common good together.
Pope Francis January 29, 2018
WINNIPEG 2019 – ANTI-SEMITIC ATTACK – A REFLECTION
During the evening of January 31, 2019 there was an anti-Semitic attack on the BerMax Café on Corydon Avenue in Winnipeg. This is an appalling and horrific incident. As someone working in the area of Interchurch and Interfaith Learning for the Archdiocese of St. Boniface it is heartbreaking to witness our Jewish brothers and sisters go through yet another vicious attack.
On October 28, 1965, fifty three years almost to the very day prior to the killings in Pittsburgh, the Catholic Church promulgated a teaching originating from its highest authority. The Second Vatican Council, through its document Nostra Aetate, clearly teaches –
"Furthermore, in Her rejection of every persecution against any man, the Church, mindful of the patrimony she shares with the Jews and moved not by political reasons but by the Gospel's spiritual love, decries hatred, persecutions, displays of Anti-Semitism, directed at Jews at any time by anyone."
Despite this ringing declaration, the Teaching of Contempt that so many have spoken of continues its 1800 year march through human history. The same spirit that engineered the deaths of Jews so short a time ago in Pittsburgh is alive and active in our community of Winnipeg right now. In the face of this reality and the world-wide increase of anti-Semitism it is a mistake to assume that this is just the work of a few. Expressions of regret and horror are not nearly enough. The spirit of hate in our community has taken action – how will the voices of love respond? The question, brothers and sisters, is what will our community do to summon forth the better angels of our nature. Are we, after all, just reliving history and taking on the role of guilty bystanders?
Greg Barrett
Co-Coordinator: Interchurch and Interfaith Learning
Archdiocese of St. Boniface
ECUMENISM AND INTERRELIGIOUS RELATIONS
"So to be blessed by the true and living God of all creation is not an either-or thing; it is a both-and thing. God had a unique vocation both for Israel and for the Ethiopians. God liberated both Israelites and the Philistines and Arameans from their oppressors. The doctrine of calling, election, or chosen-ness has indeed been abused as a vicious weapon of hostility. But we can rediscover it as an instrument of peace, an instrument of blessing. To do so will require us, like Abraham, to make a radical break with the hostile identities we inherited – identities of domination, revolution, assimilation, purification, competition, victimization, and isolation. It will require us to venture out – "not knowing where we are going" – learning to embody a new, strong identity, an identity of mission and reconciliation: blessed to be a blessing; others for the sake of others, giving and receiving blessings with other blessed people, and thus joining God in healing a world torn by human hostility."
Brian D. McLaren
Why Did Jesus, Moses, the Budda and Mohammed Cross the Road
THE PERENNIAL TRADITION
For as long as there have been humans on earth, it seems that we have struggled with the problem of unity and diversity. The dualistic mind, which most of us were taught to emphasize, is incapable of creating unity. It "smartly" divides reality into binaries. It cannot help but choose sides. Can you think of an era, nation, religion, or culture in which the majority has not opposed otherness? When there was no obvious "other" around (for example, sinners, Jews, or Muslims), Christianity divided itself into warring groups calling each other heretics. Yet underneath the very real difference between religions and peoples lies a unifying foundation. I see that unifying foundation as the continual bubbling up of certain constants in all of the world religions, or if you will, the perennial tradition.
Richard Rohr
December 3, 2017
"All I'm saying is simply this, that all life is interrelated, that somehow we're caught in an inescapable network of mutuality tied in a single garment of destiny. Whatever affects one directly affects all indirectly. For some strange reason, I can never be what I ought to be until what you are what you ought to be. You can never be what you ought to be until I am what I ought to be. This is the interrelated structure of reality."
Martin Luther King Jr. - Letter from Birmingham Jail
Cited in Arizona Republic, January 16, 2017
Reports
Interchurch and Interfaith Learning