Archbishop's House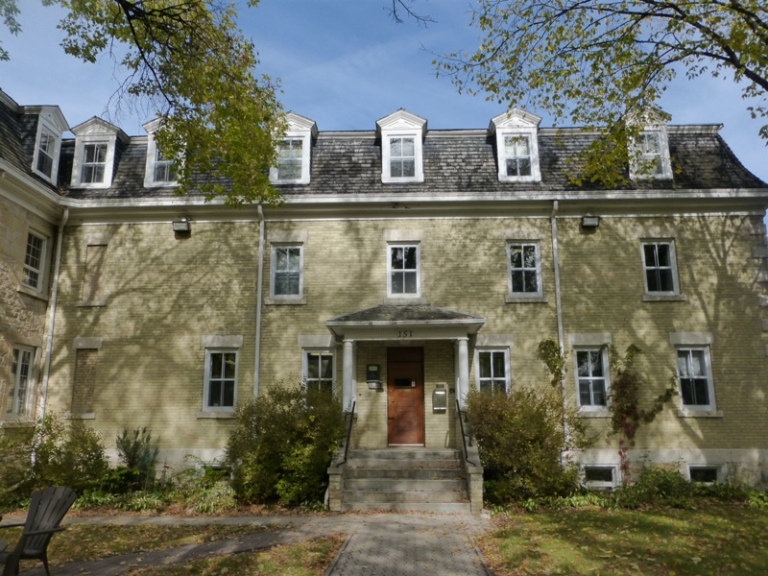 The Archbishop's Residence dates back to1864. It was built by Archbishop Alexandre Taché (2nd Bishop of Saint-Boniface, 1st Archbishop). Since then, the episcopal residence has gone through some exterior face lifting and a complete interior renewal.
On the first floor you will find the «Salon Taché», the «Grand Salon», as well as the Reception area, the Administration offices for the Archdiocese, and the Archdiocesan Marriage Tribunal offices.
On the second floor, the Archbishop's office and apartments, the Secretary's and Chancellor's offices are to be found, as well as a library.
On the third floor, you will come across suites for priests in active ministry and some for retired priests, and a number of rooms for visitors.
In the basement, with access to the street, you will find the Archbishop's Chapel, and the adjoining major refectory.
The ancient log convent, originally attached to Archbishop's Residence, where the Holy Family Sisters used to reside [the Sisters served both the staff of the Archbishop's Residence and the Major Seminarians], was eventually demolished to make place for a new convent where a recently arrived community of African Sisters presently resides, the Handmaids of the Holy Child Jesus.
Attached as well to the Archbishop's Residence, the Major Seminary opened its doors in 1949 and welcomed candidates to the priesthood for the five western dioceses, who were then regrouped under the French Sector fo the Canadian Catholic Church.
Ever since the Major Seminary closed its doors, its first wing was converted into a residence for retired priests. It is called the «Résidence St-Antoine». On the 2nd floor you find a small chapel where the retired priests concelebrate Holy Mass daily. In the basement, the kitchen, the dining hall and the laundry room are to be found.
The 2nd wing (built in 1954, called «Aile St-Pie X) has since been demolished and the space it occupied has been turned into an interior garden area.
The 3rd brick wing, built in 1956, presently houses the Pastoral Centre.
Archbishop
Most Reverend Albert LeGatt, D.D.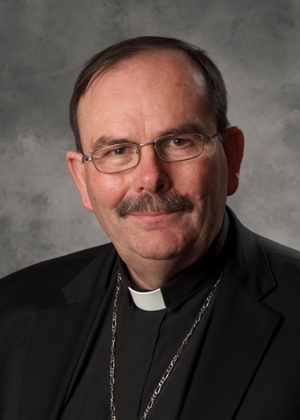 Telephone: 204-237-9851
Email: alegatt@archsaintboniface.ca
Executive Assistant to the Archbishop
Alice Lemoine
Telephone: 204-237-9858
Email:bureaumgr@archsaintboniface.ca
Address
151 de la Cathédrale Avenue
Winnipeg MB R2H 0H6
Vicar General
Father Carl Tarnopolski, VG
Telephone: 204-253-4176
Email: ctarnopolski@archsaintboniface.ca
Meet Our Archbishop