Marriage Enrichment
Good marriages can always be made better! According to Pope Francis, marriage is "a project to be worked on together" and a "process of growth" (Amoris Laetitia, no. 218, 221). The Catholic Church strives to promote and provide many opportunities for spouses to enrich their marriage and deepen their love and understanding of each other and of the Sacrament of marriage.
---
Current Marriage Enrichment Opportunities: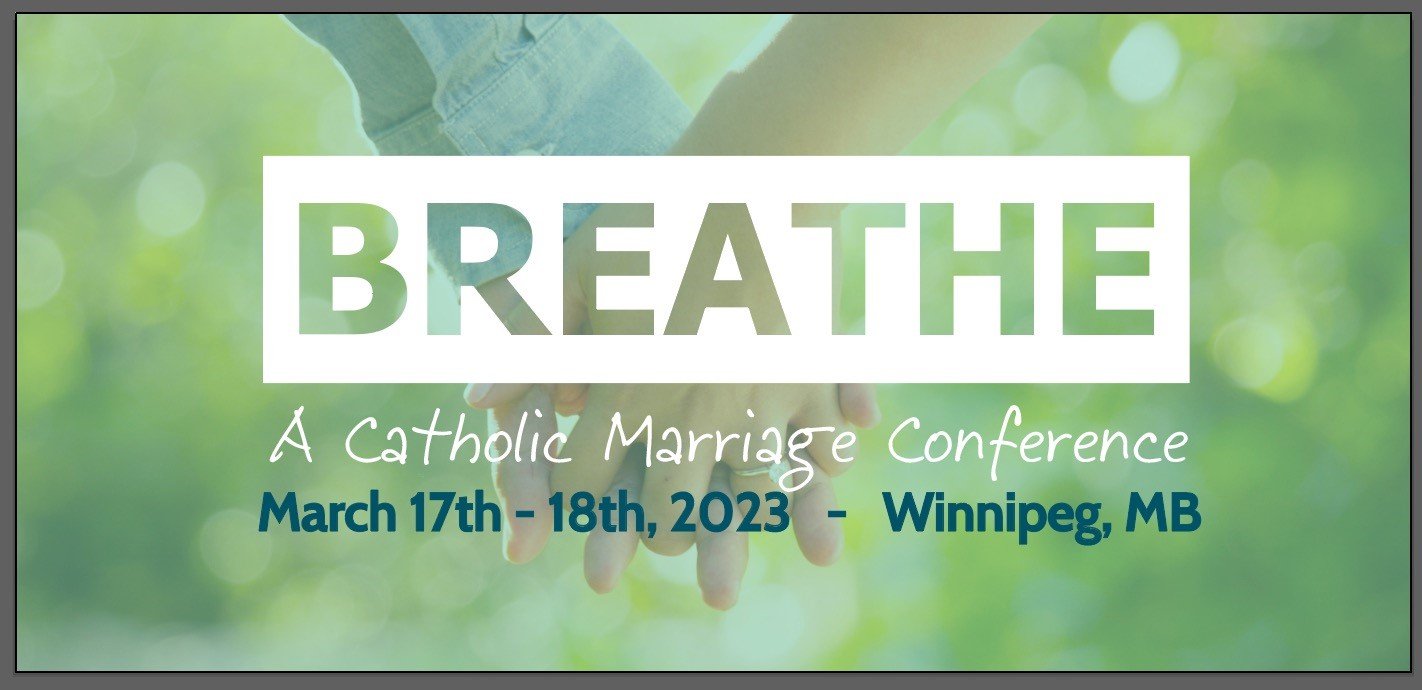 Breathe – Catholic Marriage Conference
March 17 and 18, 2023 – St. Emile Parish, 556 St. Anne's Rd, Winnipeg, MB

BREATHE – Recharge and Refresh Your Marriage: A Catholic Marriage Conference will be held IN PERSON, March 17 and 18, 2023 in Winnipeg, hosted by the Saint Emile Parish Marriage in partnership with the Archdiocese of St. Boniface and the Archdiocese of Winnipeg.
This is an opportunity to invest in your relationship by stepping away from the busyness of life in order to recharge, refresh and journey deeper into the sacrament of Marriage.
Early Bird Price - $199 per couple - SAVE $60 - From January 5th to February 16th
Regular Price - $259 per couple - From February 17th to March 17th
Hotel accommodations booked separately.
Schedule: Friday, March 17, 2023 from 6:00 p.m.to 9:45 p.m. / Saturday, March 18, 2023, from 8:00 a.m. to 5:00 p.m.
Speakers: Gerald and Denise Montpetit from Cat.Chat Productions, John and Tracy Connelly from Bruno, SK.
Find information and registration at: www.catholicmarriageandfamily.com.
Questions? Contact Marie Brunet at the Archdiocese of Saint Boniface Marriage, Family & Life Office: mfl@archsaintboniface.ca; 204-594-0274
Discover Breathe
A Two-Day Getaway to Breathe Life Into Your Marriage
Breathe Marriage Conference from Cat.Chat Productions Inc. on Vimeo.
---
Marriage Enrichment Groups and Movements