Ministry of Presence for the Sick, Elderly & Disabled
---
Standing on Holy Ground
And God called to Moses from the middle of the bush: "Moses, Moses!" He said, "Here I am." Moses answered. "Come no nearer," God said. Take off your shoes, for the place on which you stand is holy ground." Exodus 3:4-5
If you should ever hear God speaking to you from a burning bush, and it happens more often than most of us realize, take off your shoes for the ground on which you stand is holy.
Sr. Macrina Wiederkehr, OSB
THE MINISTRY OF PRESENCE to the Sick, Elderly and Disabled
VISION: The Ministry of Presence to the Sick, Elderly and Disabled is called to grant a non-judgmental, healing and listening presence within parish communities of the Archdiocese of St. Boniface.
MISSION: The Ministry connects persons of diversity of age, ethnical, educational and social backgrounds into the community that reaches out to residences, group and personal care homes and hospitals.
The Ministry develops and sustains parish based groups of people, who respond to the emotional and spiritual needs of individuals by bringing a caring presence and a living reminder of God's love.
The Ministry supports the Archbishop, Parish Priests, Deacons and Parish Life Directors to provide effective pastoral care, yet promotes personal and group leadership.
FUNCTIONS OF THE VOLUNTEERS
To sustain : Volunteers will provide support, comfort, and understanding for individuals going through a time of crisis.
To guide : Volunteers will help another person, either by direction, clarification or confrontation, to find solutions to problems or existential questions.
To heal : Volunteers will aid individuals in finding wellness or wholeness from physical or mental conditions, injury or disease (in an emotional and spiritual sense).
To reconcile: Volunteers will help persons to heal and rejuvenate relationships with neighbor(s), self and God, whenever those relationships were compromised or weakened.
TRAINING
The committee will develop a comprehensive interactive training program (12 hours of training, 3 weekend retreats 4 hours each, at the end of training certificate to be given). The training program will be piloted in Steinbach RC Church, afterwards analyzed and debriefed with the Committee for further development. The goal is to have a power-point based resource, providing a standard across the Archdiocese training that can be easily used by multiple presenters. This may be beneficial with communication and collaboration with Health Care Authorities and will assist in community building at large.
The ''Standing on Holy Ground'' course is comprised of 12 hours of interactive training, including the following topics:
Spirituality of the Ministry of Presence.
Identifying Spiritual Needs.
Ethics: Matters of Power, Sexuality and Confidentiality.
The Art of Listening and Interpersonal Communication. Inclusive language.
Visitation: Older Adults; Persons with Visual, Hearing and Intellectual Disabilities.
Visitation and Prayer.
Death and Grief.
Self-Care.
Diocesan Protocol for the Protection of Children, Youth and Vulnerable Adults.
Expected outcomes of the training: To provide safe and effective service, volunteers are expected to be reliable and mature individuals, able and willing to communicate with the team (in hospitals, personal care homes, L'Arche homes, etc.); able to effectively and non-judgementally communicate with the families; be dependable; have excellent listening skills; understand non-verbal communication; be sensitive and aware of advantages and hazards of physical contact; be able to "meet people where they are"; have good understanding and respect to personal and institutional confidentiality.
STRUCTURE / RETAINING
The Ministry for the Sick, Elderly and Disabled is dedicated to ongoing discernment through prayer, education and mutual dialogue.
LEADERSHIP TRAINING
During the base training, it would be reasonable to identify potential leaders that are mature and can work collaboratively with the parish priests. Then a leaders training program should be developed (Ignatian Spirituality, Benedictine Spirituality) outside of the basic 12 hour course.
ONGOING TRAINING AND SUPPORT
An important part of sustaining groups is to have a means for regular parish and diocesan – based meetings, educational sessions and retreats (annually, quarterly).
GRIEF SUPPORT NETWORK
The Ministry of Presence will support existing grief support resources across the Archdiocese. The Ministry of Presence will identify community resources and utilize them for support, where resource information will be developed and provided to the parishes across the Archdiocese. Faith based grief support groups will be developed within the parishes, in a term of two years, by identifying potential leaders, training them and supporting them. The Ministry of Presence will make an effort to build partnership with various community organizations, such as: Compassion Project (Catholic Health Corporation of Manitoba), http://www.chcm-ccsm.ca/compassion-project/; Youville Community Health Centre https://www.youville.ca; Healing Ministry / prayer groups across Archdiocese of St. Boniface, etc.
Grief Support Community Resources
Dear Friends: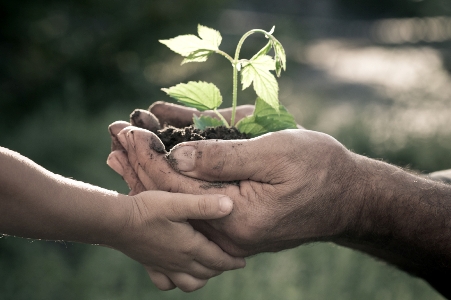 One of the biggest changes in life comes when someone we cherish leaves us through death. Grief is a reaction to losing someone. We all have experienced those loses throughout our lives. We all know grief, in our unique, personal way. Yet grief is something that connects us, as we all experience it. It is neither bad nor immoral, and cannot be processed by someone else.
We need to acknowledge that our grief has exacted its toll on us, but also appreciate what we have learned; understand that we can, and that those who cared about us want us to, move on. To view the Grief Support Community Resources, click here.
---

GOAL OF PASTORAL SERVICES FOR THE SICK, ELDERLY and DISABLED
Grieving being a common occurrence among the elderly (deceased relatives and friends, poor health, loss of home and autonomy, such as a driver's license), the goal is to help the elderly, with respect and compassion, to maintain or recover a positive attitude toward aging. Spiritual needs are tied in with the essence of the person and its raison d'être. Like everyone else, the elderly are searching for the meaning of life and a sense of belonging to a community that shares their fundamental values. They also seek to connect with a transcendent Being so as to make sense of their suffering and grief.
RELIGIOUS SUPPORT
Religious support requires skills in developing supportive relationships and in theology, as well as knowledge of available resources. The goal is to help the elderly and the sick to recognize their self-worth and to retain hope. Religious support adds an essential ingredient to the life of the housebound faithful. Ties with God and the community sometimes require changes to one's worship practices. For example, televised mass may become the only possible mode of Sunday worship. A member of the community can bring them communion at home. In this way, the Communion minister becomes a special Church messenger for the elderly, thereby ensuring continuous participation in parish life.
COMMUNION MINISTERS
The committee responsible for the diocesan Ministry for the Sick and the Elderly has started its work with Communion ministers by presenting workshops for persons already providing this service, inviting them to share their experiences and find enrichment in reviewing their own practices. To this end, we have studied documents such as: Un Dieu nomade, (A Wandering God) from the Centre for Spiritual Health in Québec, and the film, This film is about Compassion, from the Catholic Health Corporation of Manitoba. The workshop, already presented to Francophones in May 2013, will be translated into English and offered to anglophone Communion ministers of the Archdiocese in 2014.
CONCLUSION
The committee responsible for the Diocesan Pastoral Services for the Sick and the Elderly wish to offer a better response to the needs this particular group has identified. Our goal is to provide an enhanced presence so as to ensure that the ministry of Christ's love and healing is alive and well in our midst.