Social Media
Social Media… Making it Work for our Church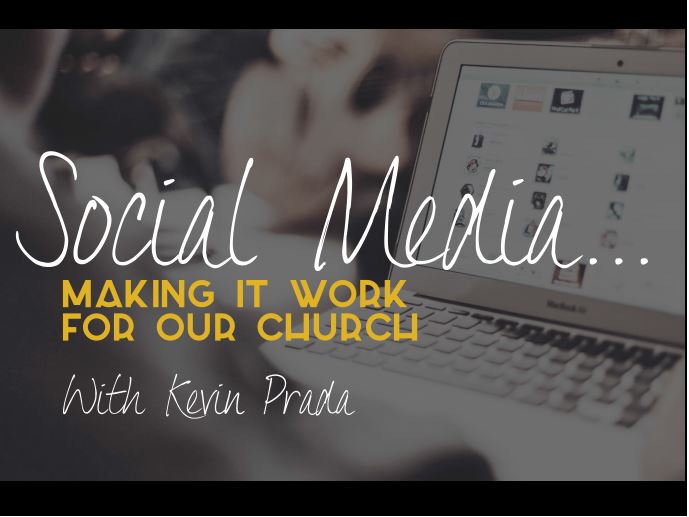 Learn some practical tips & tricks to empower your church to become more visible online and learn how to launch your parish presence in the digital world. Presenter: Kevin Prada, Social Media Coordinator, Archdiocese of St. Boniface. Presentation held at St. Timothy Parish, 135 John Forsythe Road, Winnipeg on May 15, 2018.
View video of the presentation on the Archdiocesan Facebook page. (Viewing time: 2h7min).
View PDF of the Powerpoint presentation.
View tip sheet: Social Media Tips & Tricks.
---
Disconnecting Media – Reconnecting Families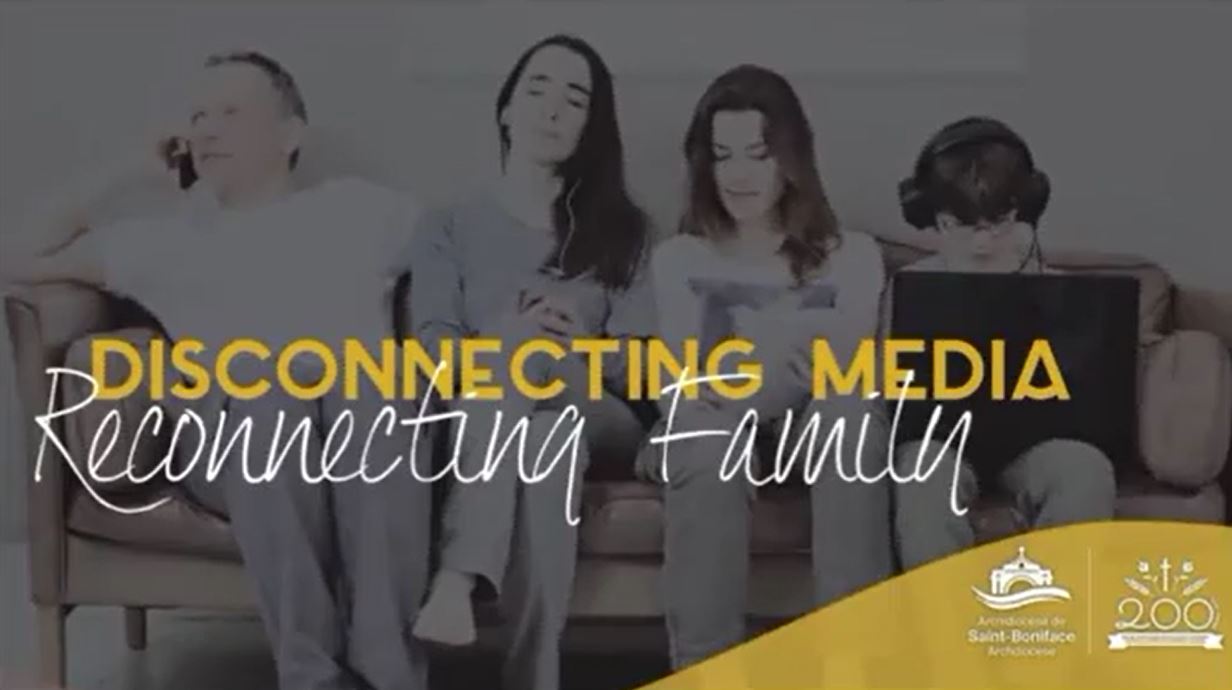 Discover how to use media as a positive tool for connecting families & maintaining a healthy balance with both social media and technology. Presenter: Clayton Imoo, Director - Youth and Young Adult Ministry (Archdiocese of Vancouver). Presentation held at the St. Boniface Cathedral, 180 avenue de la Cathédrale, Winnipeg on May 18, 2018.
To view the video of the presentation, click here. (Viewing time: 1 h).
Social Media Coordinator

Kevin Prada
socialmedia@archsaintboniface.ca
---
To view tip sheet, click on image.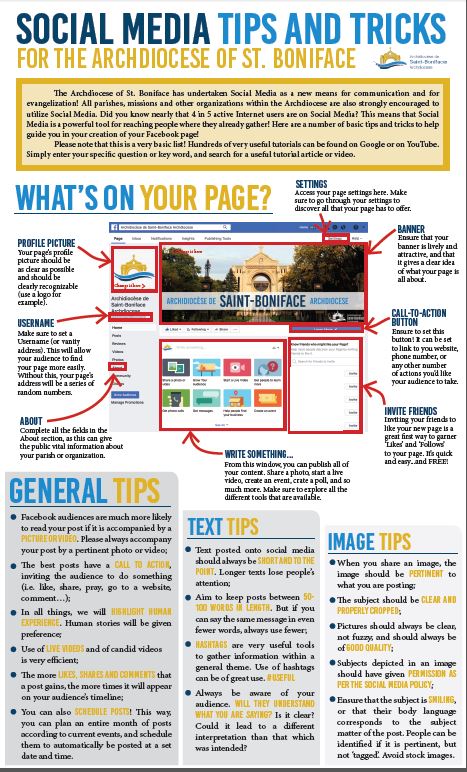 Communications