Donate

Donate online
Thank you for considering a gift to the Archdiocese of Saint Boniface. Your generosity enables us to serve our communities, care for those in need, and accomplish the mission entrusted to us by the Lord.
Give to the most high as He has given to you, generously, according to your means. Sirach 35:12

---
Good Shepherd Campaign
To donate to the Good Shepherd Campaign, to be informed about the causes it supports and to meet its ambassadors, visit our Good Shepherd Campaign page. Or click on the logo to your right.
---
Impact of Your Donation
The Catholic Church is there for you, your family, and your brothers and sisters in faith during the most important moments of your lives. A gift to the Archdiocese of Saint Boniface, one of its parishes or schools can help in many ways.
Impact on the Archdiocese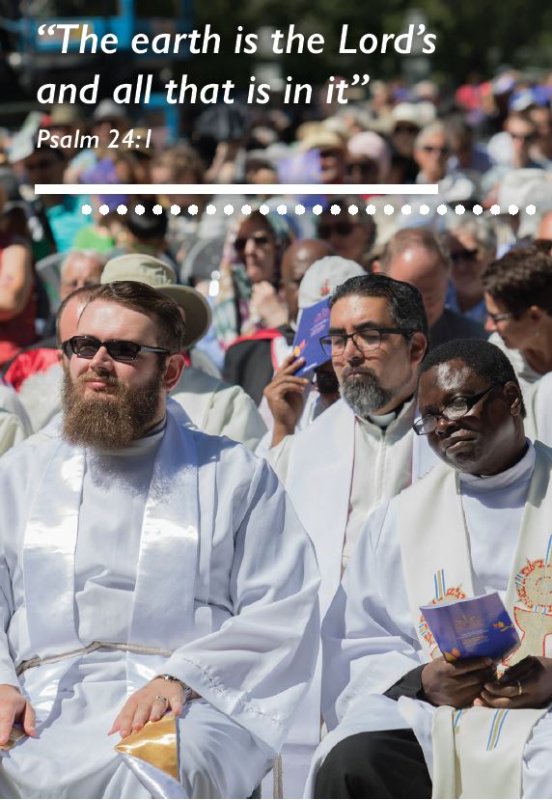 ○ Recruiting seminarians, priests and deacons and supporting their formation
○ Supporting retired priests and those struggling with health issues
○ Helping the Archdiocese foster spiritual and pastoral renewal and ongoing support services to parishes (Lay Faith Formation and Leadership, Catechetics, Marriage, Family and Respect for Life, Youth Ministry, Social Justice, including ministry for the sick and the elderly, such as pastoral care in hospital and long-term-care settings, refugee sponsorship, prison ministry, help for the poor, etc.)
○ Providing financial aid to parishes in need and ministry to First Nations Catholics
○ Providing administrative support to parishes (financial and accounting, human resources, insurance, etc.)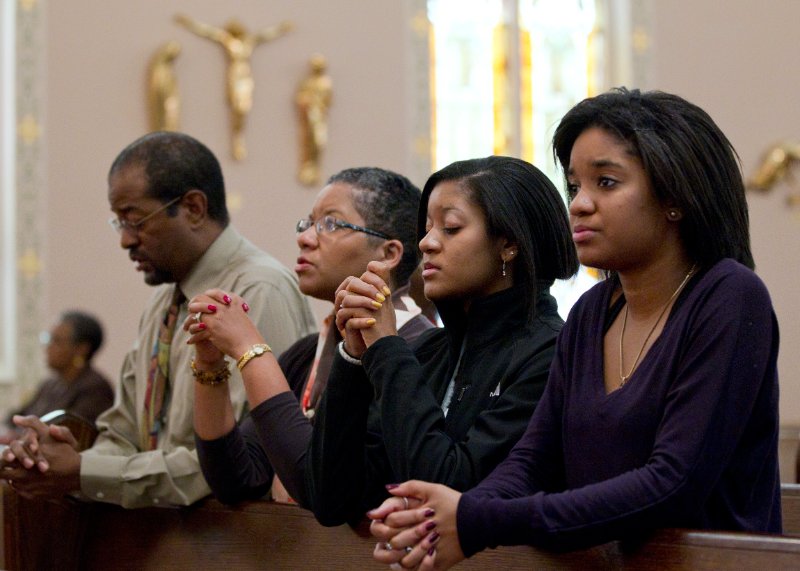 Impact on a Parish or a School
○ Helping the parish to act as a focal point of your community
○ Supporting faith education
○ Providing important ministries to future generations
○ Hiring staff to carry out pastoral activities (e.g. youth ministry and sacramental preparation)
○ Providing financial aid to Catholic families who are unable to pay tuition fees
○ Helping schools pay for material and human resources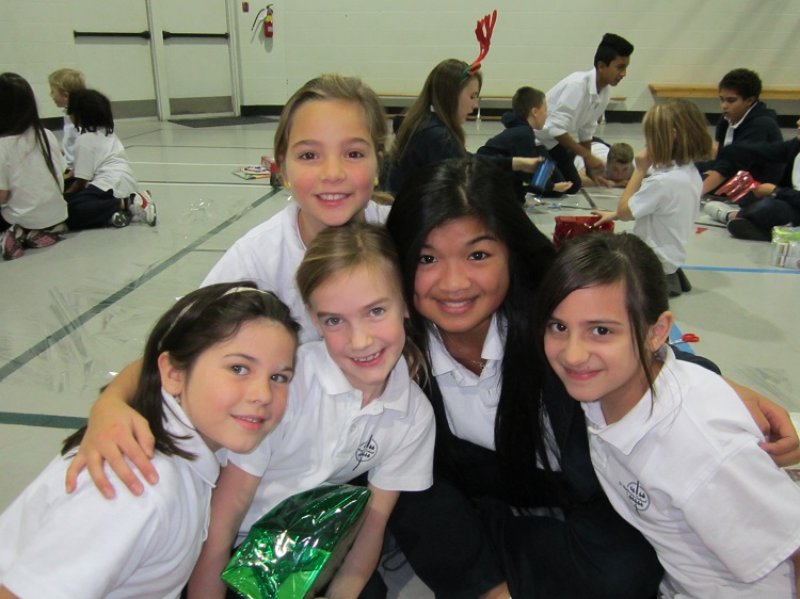 Further, your gift can help with the costs of the maintenance, repair or construction of diocesan, parish or school facilities.
---
General Estate Planning
Click below to download our guide to will preparation, powers of attorney, health care directives, funeral and burial instructions, and cemetery selection.
Click here to download information on the preparation of a faith-based health care directive. (This document will soon be available)
---
A Gift in Your Will
A bequest to the Archdiocese of Saint Boniface or to any one of its parishes or schools is a thoughtful way to help provide for the faith life of future generations. Through the gift of a bequest, you can reflect and uphold your values, while making a remarkable and lasting difference in your Church.
What shall I return to the Lord for all his bounty to me? Psalm 116:12
Click here to download a PDF document on bequests.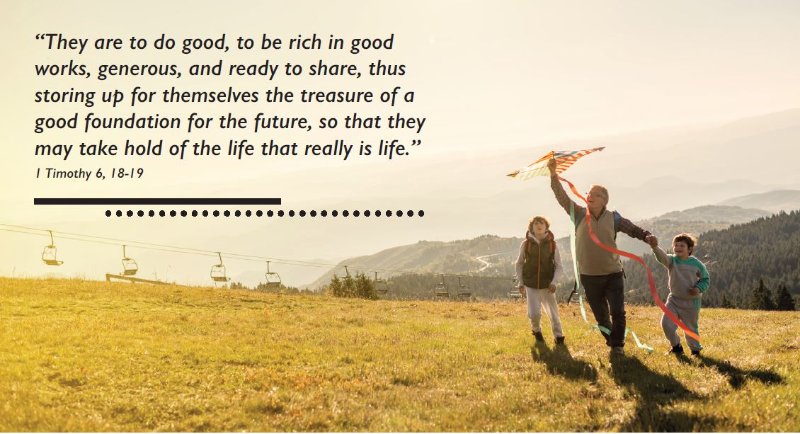 ---
Suggested Wording for Your Will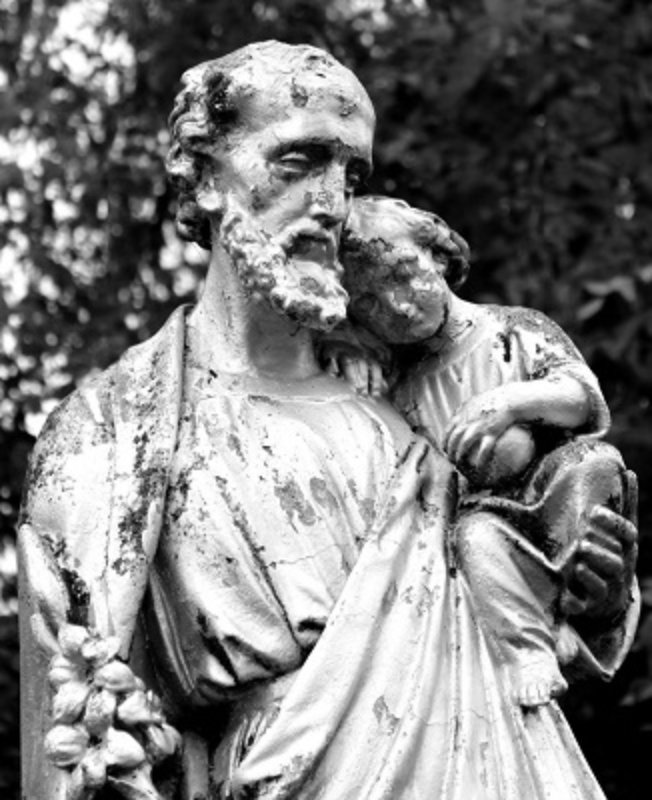 An unrestricted bequest allows the Archdiocese of Saint Boniface, one of its parishes or schools to use your gift where the need is greatest, while a restricted bequest is a gift made for a specific purpose.
Here is an example of suggested wording for a bequest of unrestricted use to the Archdiocese of Saint Boniface:
I give and bequeath to * La Corporation Archiépiscopale Catholique Romaine de Saint‑Boniface (also known as the Archdiocese of Saint Boniface, registration no. 11898 9359 RR0001), Winnipeg, Manitoba, the sum of $_____ (specific amount) or _____% (a percentage) of the residue of my estate to be used for its general purposes as the Archdiocese of Saint Boniface sees fit.
For other possible wording, click here.
---
A Gift of Life Insurance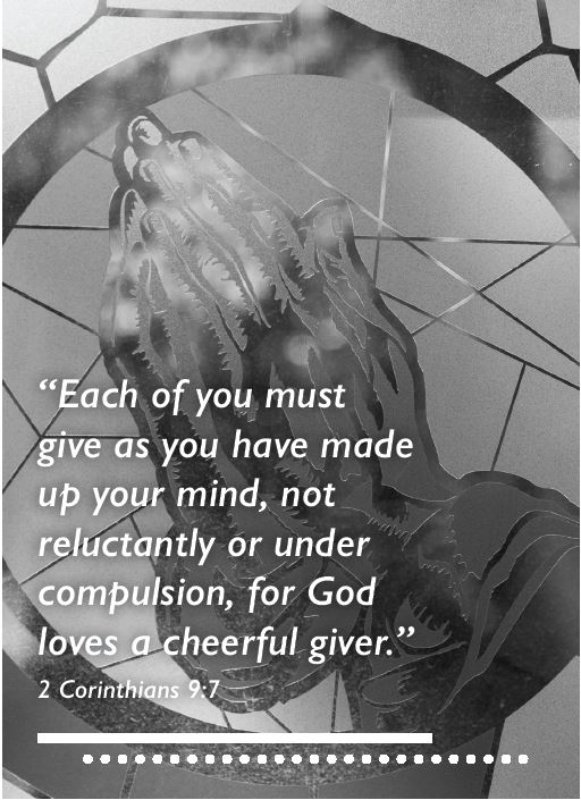 A gift of life insurance is a unique way to provide the Church with truly meaningful support in an affordable way, allowing people of all means to make truly remarkable gifts.
You can benefit your parish, the Archdiocese or one of its schools either by transferring ownership of a life insurance policy or by making a beneficiary designation. Life insurance proceeds will be paid promptly to the Church without being subject to probate fees. When you make your parish, the Archdiocese, or a Catholic school both the owner and the beneficiary of a new or existing policy, the insurance premiums are tax deductible. The cash surrender value of an existing policy can also be given as a charitable gift.
If you are a Knight of Columbus, you might want to consider the organization's insurance offerings.
---
A Gift of Retirement Plan Accumulations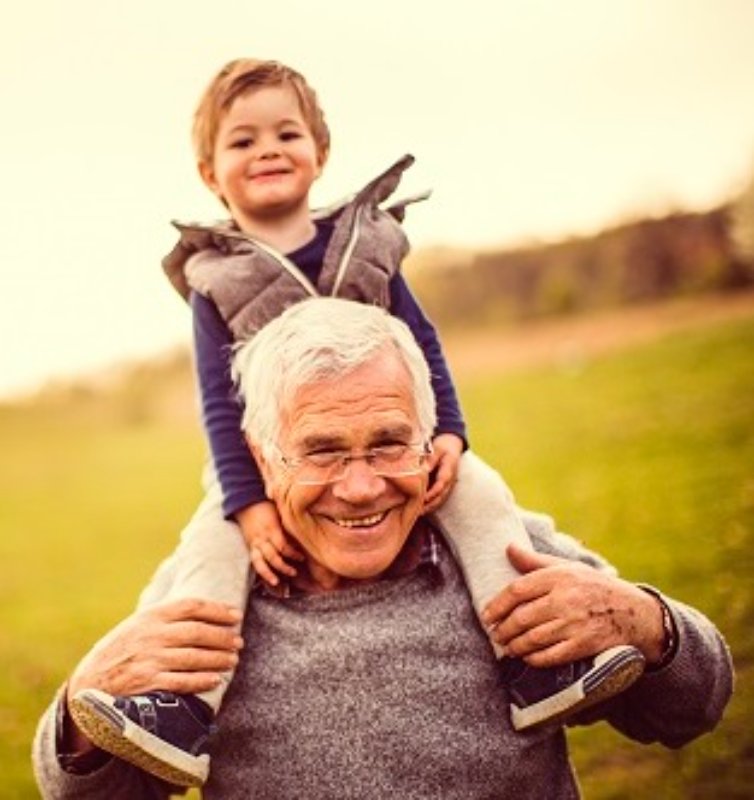 Gifts of registered retirement plans (RRSPs, RRIFs) can be made to the Church upon death. Assuming the entire contribution can be used, the tax credit may be used to offset the tax payable on the proceeds. You may wish to consider including your parish, the Archdiocese or a Catholic school as a contingent beneficiary in case your spouse or other family members predecease you.
---
A Gift of Listed Securities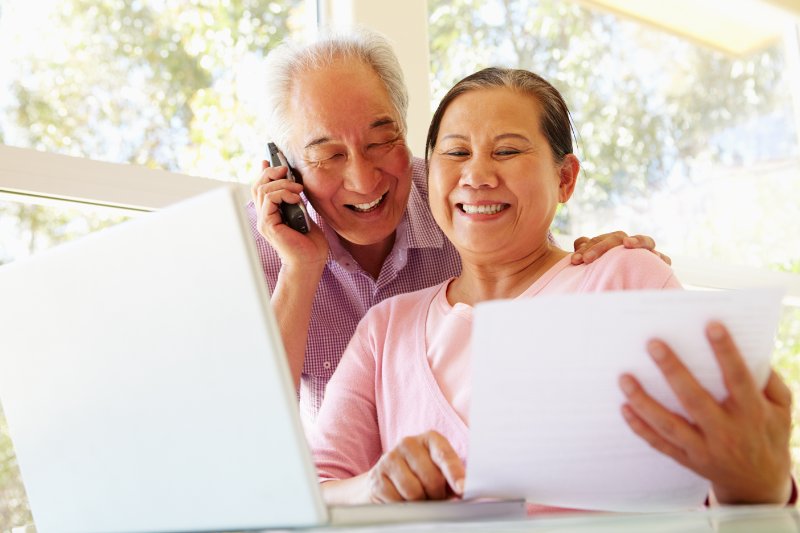 A gift of listed securities—including shares, bonds, mutual funds, bills, warrants and futures—listed on approved stock exchanges is one of the smartest ways to support your parish, the Archdiocese or one of its schools (the Archdiocese can process such a gift to your parish or a Catholic school). When you make this type of gift, you may benefit in two ways:
By receiving a tax receipt for the full amount of the value of the security when transferred to the charity;
Not paying any capital gains tax on the securities when they are donated directly to a charity.
The following in an example for illustration purposes only and should not be relied upon as a substitute for professional advice. We strongly encourage you to seek professional legal, estate planning or financial advice, as required in your personal situation, before deciding on your course of action.
| | | |
| --- | --- | --- |
| | Cash Gift | Gift of Securities |
| Current market value (160 shares at $125) | $20,000 | $20,000 |
| Original purchase cost of securities (160 shares at $50) | ‒ | $8,000 |
| Capital gain (value at time of donation less cost of original purchase) | ‒ | $12,000 |
| Donation amount | $20,000 | $20,000 |
| Capital gain tax saving1 1(varies depending on your province of residence and your income), 23% in Manitoba for an income under $200,000 | ‒ | $2,760 |
| Charitable donation tax credit (varies according to taxable income and province of residence), calculated at an assumed rate of 50% | $10,000 | $10,000 |
| Net cost of the $20,000 gift | $10,000 | $7,240 |
Please note that securities must be donated directly to the registered charity for the capital gains to be waived.
---
Dedicated Gifts - In Memoriam Gifts
Making a dedicated or in memoriam gift is a special way to honour someone you love.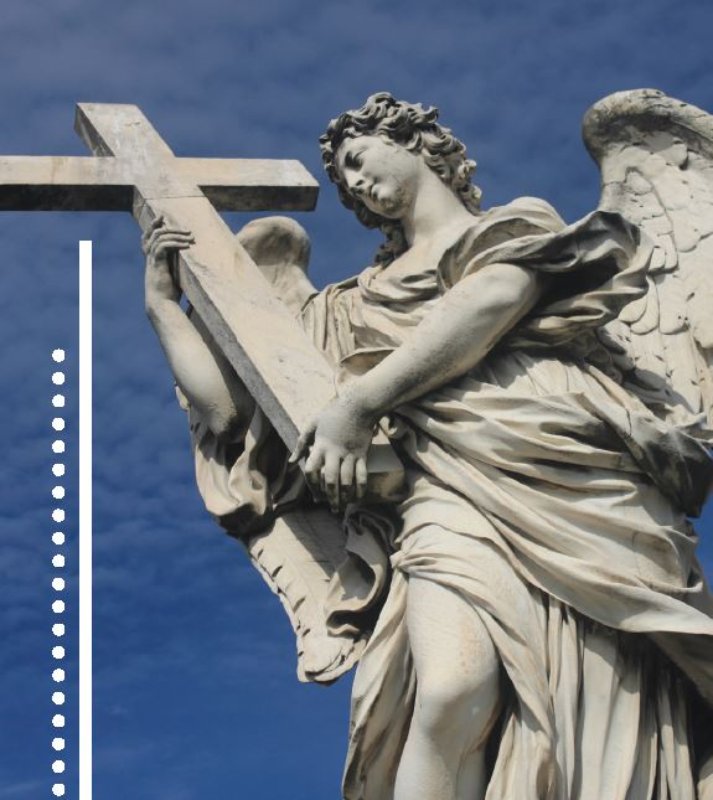 For people of faith, a gift to their Church is a meaningful way to honour them in a very significant way.
To make a dedicated gift in honour or in memory of a loved one, click here. At your request and according to your instructions, we will send notification of the gift, but will not disclose its amount.
If you require envelopes for memorial gifts, please contact the Archdiocese's Development Officer in writing at infogiving@archsaintboniface.ca or by calling the reception at 204-237-9851.
---
Stewardship of Your Gifts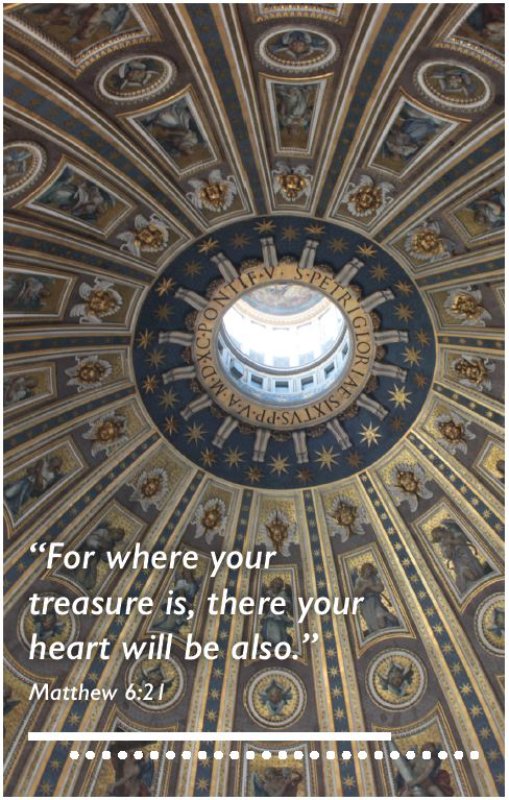 Every one to whom much is given, of him will much be required; and of him to whom men commit much they will demand the more. Luke 12:48
At the Archdiocese of Saint Boniface, we are very grateful for the gracious and generous support or our people, followers of Jesus Christ. As you have carefully cultivated the gifts lent to you by God and decided to share the fruits of your efforts to help us fulfill our mission of evangelization and of caring, we too are committed to the careful stewardship of the gifts entrusted to us, as Jesus Christ has taught us.
For information on the acceptance, management and use of your donations, please click here.
For more information,
write to one of the following
Archdiocesan representatives
or call them at 204-237-9851:
Gisèle Barnabé, Development Officer
infogiving@archsaintboniface.ca
Richard Fréchette, Financial Administrator
rfrechette@archsaintboniface.ca
OR
Julie Paquin, Administrative Assistant
UPCOMING EVENTS
Succession Planning for Catholics
Six parishes and the Archdiocese of Saint Boniface cordially invite you to a presentation, offered in French and in English, by lawyer Solange Buissé and consultant Gisèle Barnabé on estate planning (including will preparation, powers of attorney, health care directives and planned giving) and other considerations in the planning of one's final wishes. Documentation will be distributed. These highly informative sessions will be followed by a Q & A period.
To consult the schedule, and to confirm your presence, click here.