Formation in Liturgy in English Parishes
*NEW* Training the Trainers: A Liturgical Workshop - Rooted in Baptism
October 2018
(click on photo to view video)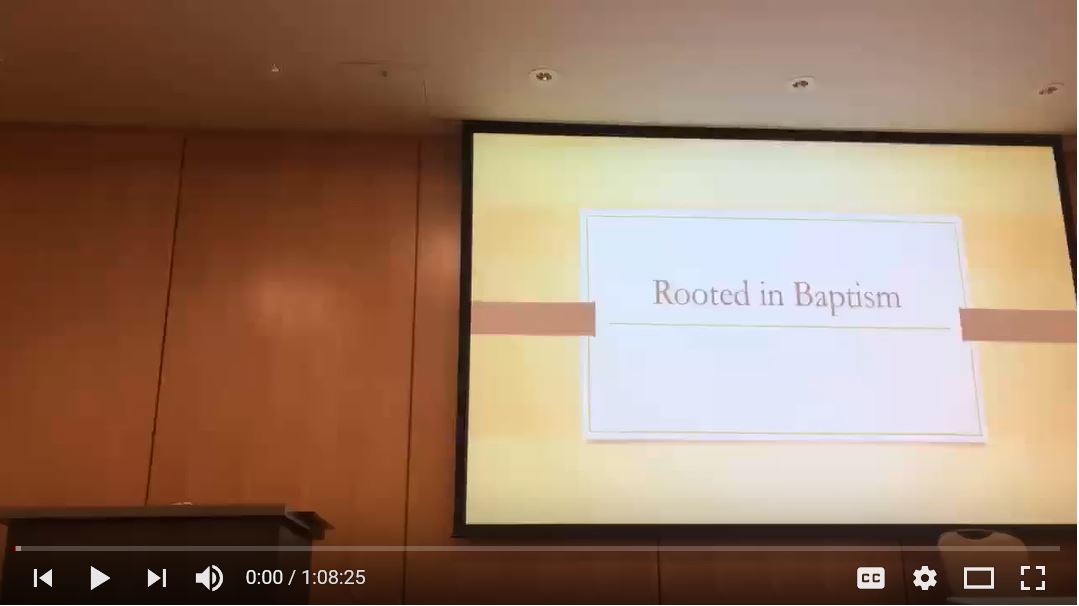 2018 Western Conference for Liturgy | Speaker: Bernadette Gasslein - Session 1 Liturgical formation is rooted in baptismal spirituality. Parish leaders must nurture this spirituality so that all the faithful understand baptism as the source of their liturgical participation and liturgical ministers understand that their ministries express their baptismal spirituality.
---
Video: Liturgical Education Session
People of God, let us Celebrate our Faith - June 23, 2018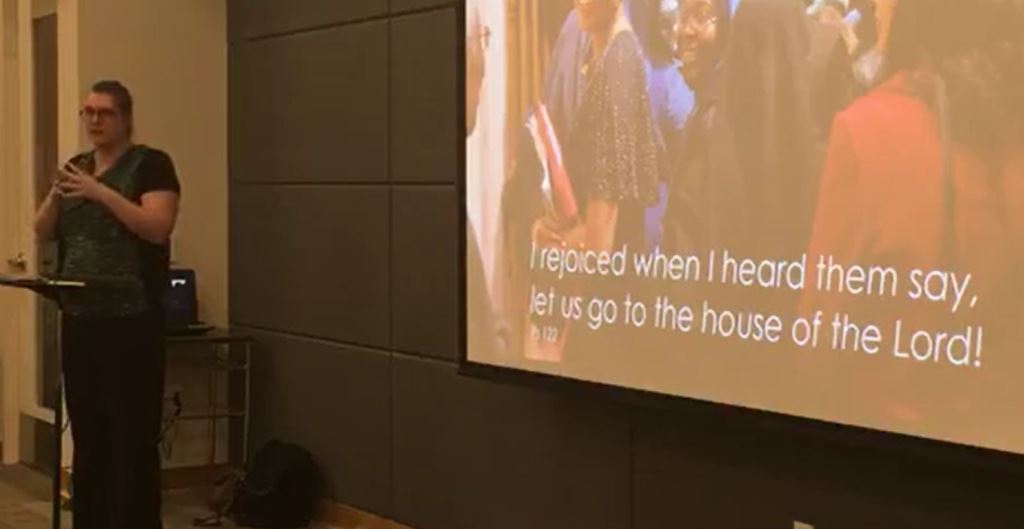 This session, with facilitator Ms. ChristinaRonzio, Director of Liturgy in the Diocese of Hamilton, was held at the St. Boniface Cathedral on Saturday, June 23 from 9:30 AM – 3:30 PM and addressed topics such as: the importance of the altar, of the ambo, and the baptismal fonts, while keeping in mind the importance of God's people who are gathered in this space. To view the sessions, visit the diocesan Facebook page:
Part 1
https://www.facebook.com/ArchSaintBoniface/videos/624168101285327/
Part 2
https://www.facebook.com/ArchSaintBoniface/videos/624386567930147/
---
Liturgical Ministry Workshops Available
The diocesan English liturgy committee is available to provide workshops on liturgical ministries that include: music, hospitality, lectors, collectors, gift presenters, extraordinary Eucharistic ministers, altar servers, and mass coordinators. Your parish can pick one or a few ministries to be discussed. We come to your parish and have the workshop in your worship space and encourage Father or the Parish Life Director to be there to hear the discussion firsthand. There is no cost. It's a discussion-oriented process open to questions. The timeframe is about 2 hours on a Saturday morning. Time devoted to each ministry depends on the number of topics to be covered; 2 hours can be devoted to one ministry or divided among a few. Contact the committee at stbonifaceliturgy@gmail.com for further information.

Our task …
The liturgical life of the archdiocese encompasses the various celebrations in which we come together for public prayer. The symbols, rituals and actions that are part of the liturgy are the shared responsibility of all the Baptized Faithful, ordained, religious and lay faithful. We, as a Church, are compelled to strive to have all persons present at the liturgy participate with attentiveness and prayerfulness during these celebrations. Our liturgies serve as a source of nourishment and healing from which we go forth to actively build the Body of Christ and share the gospel message in our daily life.
The work of this committee will be to work with parishes to enrich the liturgical life of all parishes; to respond to parish requests as needs for training and catechesis in liturgy are identified. The committee will be working to develop a variety of resources that may be of use to parishes, deaneries and individuals (ordained and lay) seeking to deepen their understanding and participation in matters related to liturgy.
Evangelization with joy becomes beauty in the liturgy, as part of our daily concern to spread goodness. The Church evangelizes and is herself evangelized through the beauty of the liturgy, which is both a celebration of the task of evangelization and the source of her renewed self-giving.
From Pope Francis Exhortation Evangelii Gaudium #24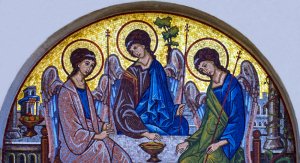 English Liturgical Formation Committee:
Email: stbonifaceliturgy@gmail.com
President: Vacant
Members:
Sr. Charlotte Leake, SNJM
Patti Resendes
Liturgy