News and Activities
WORLD DAY FOR GRANDPARENTS & THE ELDERLY- July 25, 2021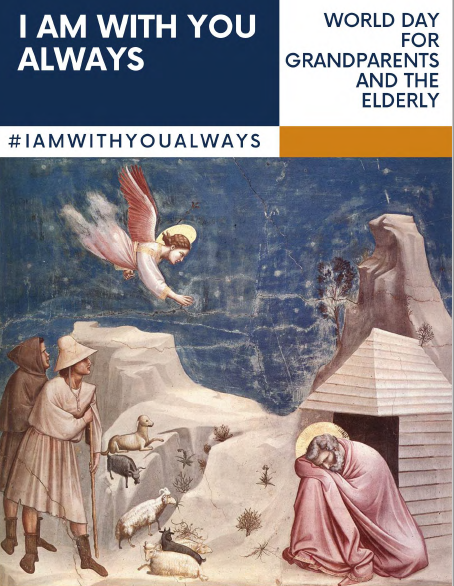 Pope Francis instituted a Church-wide celebration of the 1st World Day for Grandparents & the Elderly.
Starting this July 25th, it will be held annually every 4th Sunday in July.
Le Pape François a institué une célébration à l'échelle de l'Église de la 1ère Journée mondiale des grands-parents et des personnes âgées.
À partir de ce 25 juillet, il se tiendra chaque année tous les 4e dimanches de juillet.
This year's theme from Pope Francis is:
Le thème de cette première Journée mondiale est:
"I am with you always" (Mt 28:20).
« Je suis avec toi tous les jours » (cf. Mt 28, 20).

The theme, shows the closeness of God and the Church to the elderly, as well as the intergenerational closeness between the young and the elderly.
Ce thème vise à manifester la sollicitude du Seigneur et de l'Église
aux personnes âgées et à souligner la proximité intergénérationnelle
entre les jeunes et les personnes âgées.
Click Here to read more from the Vatican news!
From Pope Francis/ Pape Francois:
The Dicastery for Laity, Family and Life will offer pastoral tools,
on the website:
Amoris Laetitia (laityfamilylife.va)
Autres ressources pastorales du Dicastère sont disponibles pour l'Année Amoris Laetitia :
Additional Information/Informations Complémentaires
---
"10 VIDEOS on AMORIS LAETITIA"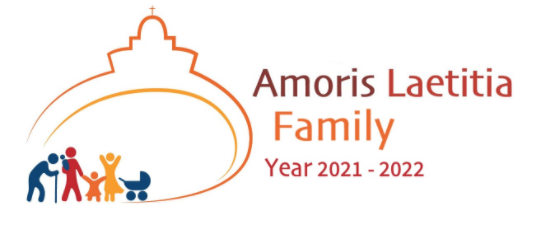 Over the course of ten monthly episodes, hear the Holy Father talk about each of the chapters of the Apostolic Exhortation Amoris Laetitia, along with the testimonies of different families who will share some aspects of their daily lives.
This initiative is a joint collaboration between the Dicastery for the Laity, Family and Life and Vatican News, and aims to facilitate the reading of the Apostolic Exhortation, with the aid of downloadable material prepared for personal and community reflection.
A series of 10 videos inspired by different chapters of the Apostolic Exhortation "Amoris Laetitia", encourages to reread this papal document and to rediscover the family as a gift, despite every problem, obstacle and challenge that families have to face today.
Each video, is accompanied by a Pastoral Guidebook!
On March 19th, the beginning of the "Amoris Laetitia Family" Year took place.
See a video message from Cardinal Farrell, Prefect of the Dicastery for the Laity, Family and Life, introducing the series of ten videos in which the Holy Father, together with families from five continents will talk about the content and spirit of the Apostolic Exhortation.
Video 1: Journey Together - The Beauty of being Family
Video 2: The Family in the Light of the Word of God
Video 3: The Vocation of the Family
Video 4: Love in marriage, it's not just a feeling
---
FERTILITY HEALTH AWARENESS SEMINAR
Fertility Health Awareness Seminar

The Marriage, Family and Life Service of the Archdiocese of Saint-Boniface is pleased to offer a Free, Fertility Health Awareness Seminar with sessions in both the Spring of and Fall of 2021 (Online via Zoom).


This seminar gives couples and individuals the opportunity to discover Natural Family Planning (NFP) & to find a method that fits their needs. Attendees will receive certified teaching on one of the following methods of NFP/Fertility Care:
Click on the links above to find out more about each NFP/Fertility Care Method.

There is no cost to participate, however registration is required!

Some NFP methods may require the purchase of materials or resources beyond the introductory session. For more information, please click on the links.

For more information:
Sophie: mfl@archsaintboniface.ca/204-594-0274
OR Nadine: mfl2@archsaintboniface.ca/ 204-594-0295
---
A Workshop on
Active Listening & Empathetic Listening
Wednesday, June 16 - 7:00 to 8:30 pm
Would you like to hone your active listening skills? Learn how to listen to build rapport, understanding and trust – whether with your spouse, family members or friends! Learn the concepts behind empathetic responding to help your loved ones find clarity and make decisions. This workshop will offer practical experience with actual conversations and offer a repertoire of helpful phrases and responses. The workshop is graciously offered by counsellor & mentor Alesa Sutherland as part of training sessions linked to the 'First Responders' initiative.
Date & Time: Wednesday, June 16 - 7 to 8:30 pm (Online via Zoom)
Sign up by: Thursday, June 10 at www.bit.ly/listen-respond
Cost: The event is free but donations are gratefully accepted!
Questions?: FFRWorshop@gmail.com / 204-254-1486
---
MARRIAGE, FAMILY & LIFE TEAMS
Do you have an interest in supporting strong Marriages, nurturing Families and promoting Life from conception to natural death?
If so, have you ever thought about creating a Marriage, Family & Life team at your church?



What is a Marriage, Family and Life Team (MFL team)?
A Parish MFL team helps support and strengthen couples and families by offering programs and resources that foster an authentically Catholic vision of marriage, family, and the dignity of life at the Parish level, for the Parish Community.





A Parish MFL team works with the support and guidance of the Archdiocese of Saint Boniface Marriage, Family & Life Service, along with the Parish priest or Parish Life Director.





Each MFL team looks unique, as each is built to meet the needs of it's own parish community. One of the wonderful things about having a team in your parish, is that it's a great way to connect with others in your parish who have similar interests and goals!




The Archdiocese of Saint Boniface Marriage, Family & Life Service can help support the formation of a new team, to help you get started, and to connect you with resources and other teams in the diocese. There are currently 3 other MFL teams in our diocese!


HOW CAN YOU FORM a MARRIAGE, FAMILY & LIFE TEAM IN YOUR PARISH?
Print the brochure and share with your pastor & others who may have a heart for building up strong marriages, nurturing families and promoting life in your church.

If you are interested in creating a team in your parish, and would like more information or to have us come present at your church to interested members, please contact:
Nadine Fetherston: (204) 594-0295 mfl2@archsaintboniface.ca
Sophie Freynet-Agossa: (204) 594-0274 mfl@archsaintboniface.ca
---
Sophie Freynet-Agossa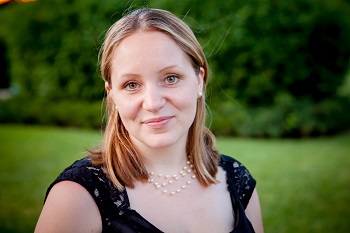 Co-Coordinator
Marriage Sector
204-594-0274 mfl@archsaintboniface.ca

Nadine Fetherston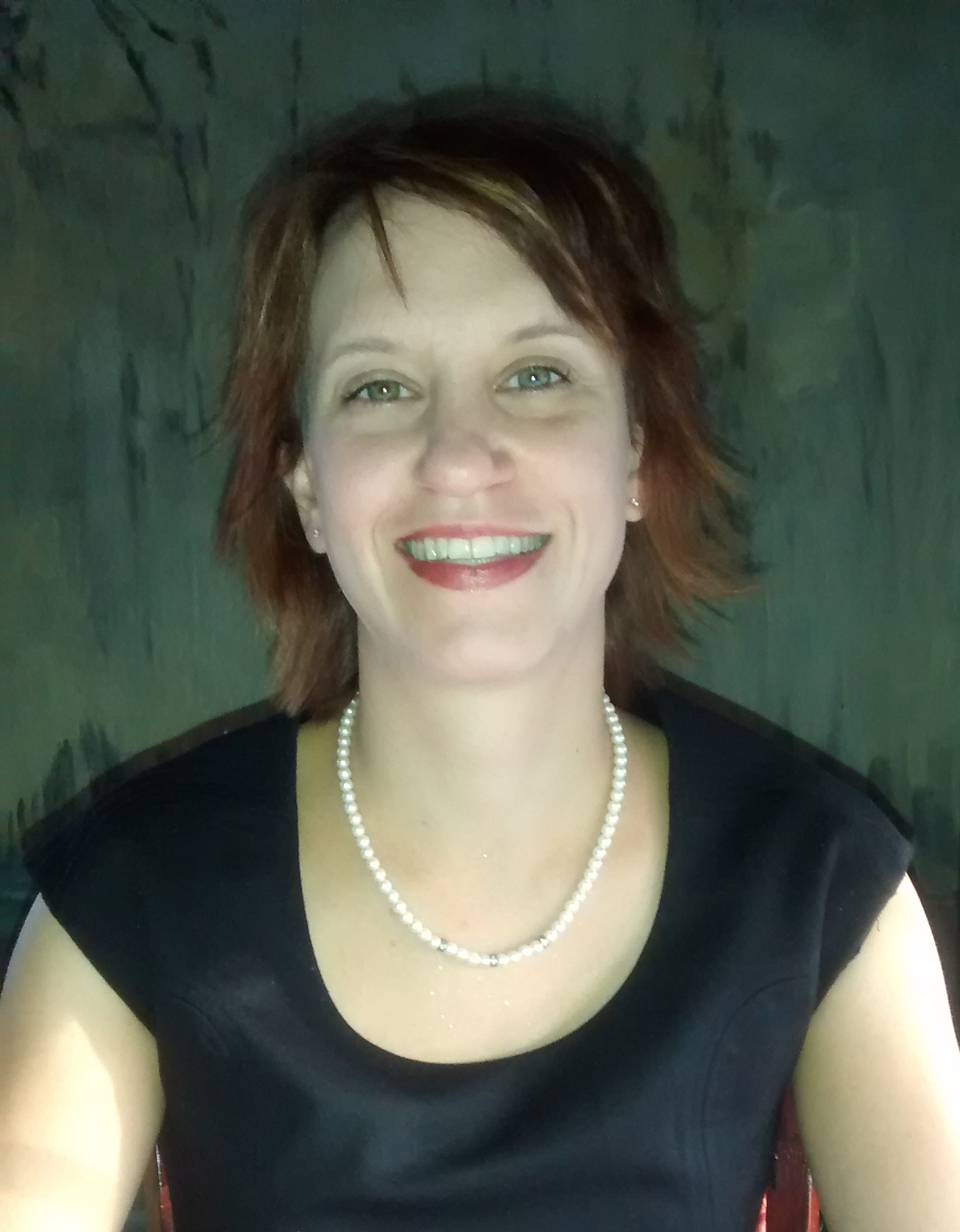 Co-Coordinator
Family & Life Sectors
204-594-0295
mfl2@archsaintboniface.ca

Fax:
204-237-9942

Facebook Page:
www.facebook.com/mfv.mfl

Address:
151 de la Cathedrale Avenue
Winnipeg, MB R2H 0H6
Marriage, Family & Life