News and Activities
FERTILITY HEALTH AWARENESS SEMINAR
Fertility Health Awareness Seminar

The Marriage, Family and Life Service of the Archdiocese of Saint-Boniface is pleased to offer a Free, Fertility Health Awareness Seminar with sessions in both the fall 2020 (Online via Zoom) and spring 2021 (in-person or online depending on current Covid-19 situations).


This seminar gives couples and individuals the opportunity to discover Natural Family Planning (NFP) & to find a method that fits their needs. Attendees will receive certified teaching on one of the following five methods of NFP/Fertility Care:
Spring Session:

June 12, 2021 (Time/location to be determined)
Method options:
Registration deadline: Tuesday, June 1, 2021
Click on the links above to find out more about each NFP/Fertility Care Method. Click on the poster to view.
There is no cost to participate, however registration is required!

Some NFP methods may require the purchase of materials or resources beyond the introductory session. For more information, please click on the links.

For more information:
Sophie: mfl@archsaintboniface.ca/ 204-594-0274 OR Nadine: mfl2@archsaintboniface.ca/ 204-594-0295
---
Host a screening of "What about the kids?"
A short film on the importance of Faith & Family on the Journey to Sobriety.
"The far-reaching effects of addiction are ripping through communities across the country. In his new film What About the Kids? writer and director Jim Wahlberg gives us a poignant look into the true cost of this epidemic through the eyes of Chloe, an 8-year-old girl whose parents are addicted to opioids. Informed by his own battle with addiction, Wahlberg's film is a touching narrative that illuminates the importance of faith and family on the journey to sobriety."

Click on poster or trailer to view:
National Addiction Awareness Week is:
Sunday, November 22nd to Saturday November 28th
Host a screening at your parish then or anytime!
Want to learn how to host a FREE Screening at your Church?
For more information, including FREE resources such as an:
Event guide, Discussion Guides, Promotional Poster




and a free link to the Video, or to order a DVD, please:
No Movie License needed!! All Resources free of charge!


Did you know: "At least 1 in 5 Canadians experience problems with alcohol, drugs or gambling during their lifetime."
"Many more are affected by someone they care about experiencing these struggles. People of all ages and backgrounds experience these issues – and make positive changes." -Addictions foundation of Manitoba.
Mobile Crisis Service
204-940-1781
Kids Help Phone - Text or Live Chat - Click here
Need help now? You can reach a professional counsellor at Kids Help Phone 24/7 by calling 1-800-668-6868.

For local addictions support, please contact the:
Addictions Foundation of Manitoba.
Manitoba Addictions Helpline (toll-free): 1-855-662-6605


Email:

MBAddictionHelp@afm.mb.ca


For a list of additional resources and support, please Click here.
---
BILL C-7 : Be informed!
An open letter to all Canadians from religious leaders across Canada
"In the presence of human pain, suffering and loneliness, we need to respond as a society with profound solidarity and extraordinary care. It is via the deep acknowledgement of the beauty and dignity of human life, lived and experienced as a gift, filled with meaning and love, that we can come to the aid of the most vulnerable among us."
If passed, Bill C-7 expands the eligibilty critera for physician-assisted dying even when natural death in not reasonably foreseeable or allowing a person to waive their final consent when death is foreseeable, putting them in a vulnerable position. As Catholics we affirm the right to life which cannot be taken away by others, the importance of compassion by relieving pain and suffering of the sick and dying and the responsibility to protect the most vulnerable among us. We need a public, transparent process taking into account inviolable moral and ethical principles where all voices are heard.
Bill C-7 Federal Government's New Proposed Law on Euthanasia – Act Now to Oppose Changes
Bill C-7 is "An Act to amend the Criminal Code (medical assistance in dying)." Bill C-7, if passed into law, can cause extensive and undeniable harm to sick and/or vulnerable people. The Bill will expand the eligibility criteria for euthanasia and assisted suicide by removing the "reasonable foreseeability of natural death" criterion currently in the Criminal Code. As written, Bill C-7 will also loosen some of the existing "safeguards" and allow patients whose death is "reasonably foreseeable" to waive final consent to receiving euthanasia by making an advance directive, which they will not be able to change if they cannot communicate, but have changed their mind.
With Bill C-7, the Government has effectively short-circuited the mandatory assessment of euthanasia and assisted suicide in Canada as provided in the original Act of 17 June 2016 to amend the Criminal Code, which specifically called for "a parliamentary review of [the Act's] provisions and of the state of palliative care in Canada to commence at the start of the fifth year following the day on which [the Act] receives Royal Assent."
Bill C-7 is a grave concern, as it is currently in the Second Reading stage of the legislation process, which will then be followed by Committee hearings. See the government progression of Bill C-7 here.
The harm that this Bill can and will do is undeniable and extensive if it is passed. The Canadian Conference of Catholic Bishops (CCCB) is working with other national organizations and faith groups to develop a common statement about Bill C-7. The Bishops sincerely hope and earnestly request that the House of Commons exercises its ability to refer Bill C-7 to a committee for detailed examination before Second Reading, as is permitted according to the Standing Orders (Ch. 9 § 73), in order to allow input from expert witnesses in a manner which is fully public, transparent, and open to a wide range of voices – religious and non-religious alike – as well as in full and prudent consideration of inviolable moral and ethical principles, the common good, and concern for future generations.
The Bishops are calling on all Canadians to make their voices heard; they strongly urge members of Parliament to acknowledge the giftedness of life as an inalienable right not to be taken away by others, the importance of compassion for the ill and the dying, as well as our responsibility to protect the most vulnerable among us.
Contact your Member of Parliament (MP) and voice your concern about this legislation. Remind them of the long-term impact this law will have on all people and ask them to take the time to examine this Bill carefully. Read more in the full CCCB statement here.
The Coalition for HealthCARE and Conscience has provided information on the impact of this Bill on patients and doctors, in particular our Ontario doctors. They also have direct links for e-mailing your MP. You can see their website here.
We have created a one-page information sheet for you. You can download it here.


Sophie Freynet-Agossa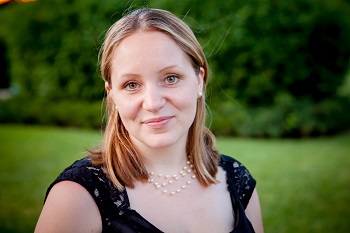 Co-Coordinator
Marriage Sector
204-594-0274 mfl@archsaintboniface.ca

Nadine Fetherston
Co-Coordinator
Family & Life Sectors
204-594-0295
mfl2@archsaintboniface.ca

Fax:
204-237-9942

Facebook Page:
www.facebook.com/mfv.mfl

Address:
151 de la Cathedrale Avenue
Winnipeg, MB R2H 0H6
Marriage, Family & Life