News and Activities
Fertility Health Awareness Seminar


April 23, 2020




The Marriage, Family and Life Service of the Archdiocese of Saint-Boniface is pleased to offer a Free 3-hour Fertility Health Awareness Seminar, April 23, 2020 at the St. Boniface Cathedral Hall.

This seminar gives couples and individuals the opportunity to discover various methods of Natural Family Planning (NFP) & to find a method that fits their needs. Attendees will receive certified teaching on one of the following four methods of NFP/Fertility Care:
(Click on the links above to find out more about each NFP/Fertility Care Method)
There is no cost to participate. Some NFP methods may require the purchase of materials or resources at a reasonable cost. All are welcome! Registration required.
Please register online at: bit.ly/fertilitygenreg2020
For more information: mfl@archsaintboniface.ca; 204-594-0274
---
Created for Connection -
A Guided Retreat for Christian Couples
May 22-24, 2020
Are you looking to enrich, to reenergize or to heal your marriage?
The Service of Marriage, Family and Life at the Archdiocese of St. Boniface invites you to participate in an outstanding guided retreat for Christian couples!

Couples will be invited to deepen their connection and create a more secure love relationship, by exploring 7 conversations for lasting love. The retreat is based on the life-giving and highly effective method for helping couples: Emotionally Focused Therapy.
Location: The retreat will be hosted at the beautiful St. Benedict's Retreat Centre, which is located in West Saint Paul (just a few minutes outside of Winnipeg).
Cost: $350/couple.
This includes the cost of the retreat, as well as lunch and snacks. Please note, that this does not include the cost of accommodations (see below).
We encourage you to consider making it a weekend away!
We are happy to offer economical accommodations on site, as well as make recommendations of nearby hotels. Please note that the cost of accommodations would be yours to cover. Feel free to inquire for more details.


For more information or to register, please contact:
Sophie Freynet-Agossa
Co-Coordinator of the Marriage, Family & Life Office
Archdiocese of Saint Boniface
Email: mfl@archsaintboniface.ca
Phone: 204-594-0274
Facebook: facebook.com/mfv.mfl
Past Events
UNPLANNED MOVIE
Beginning July 12th -- for one week only! Please consider supporting this Pro-life film!
Here is the list of movie theatres in Canada that will show Unplanned:

---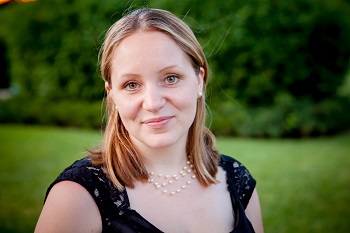 Co-Coordinator
Marriage Sector
204-594-0274 mfl@archsaintboniface.ca

Nadine Fetherston
Co-Coordinator
Family & Life Sectors
204-594-0295
mfl2@archsaintboniface.ca

Fax:
204-237-9942

Facebook Page:
www.facebook.com/mfv.mfl

Address:
151 de la Cathedrale Avenue
Winnipeg, MB R2H 0H6
Marriage, Family & Life