Biography
Most Reverend Albert LeGatt, D.D.
Archbishop of Saint Boniface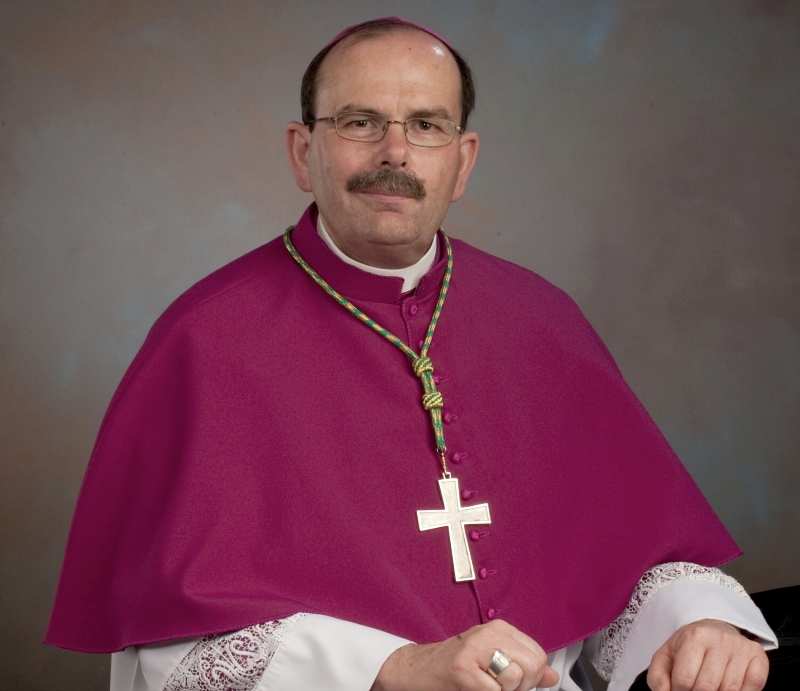 Most Reverend Albert LeGatt was born on May 6, 1953 in Melfort, SK, to Joseph and Emma LeGatt and attended school at St. Brieux (1959-1967) and at Le Collège Notre Dame, St. Louis, SK (1967-1971).
He studied at Le Collège de St. Boniface (University of Manitoba) obtaining a Bachelor of Arts (with majors in Philosophy and French) in 1974.
For the next three years he served as a CUSO (Canadian University Services Overseas) volunteer in Ghana, Africa, teaching French in a secondary school.
He entered Le Grand Séminaire de Québec in 1977 pursuing studies in theology at l'Université Laval. He was ordained to the priesthood on June 19, 1983 by Bishop Blaise Morand in St. Brieux, SK. He served as assistant pastor, then pastor in a number of parishes in Prince Albert (1983-2000).
He pursued his studies in Pastoral Liturgy at Notre Dame University, Southbend, Indiana, USA (2000-2001). He was involved in the Diocese of Prince Albert as coordinator of the Diocesan Liturgical Commission, Director of Vocations and Consultor.
He was named Bishop of the Diocese of Saskatoon on July 26, 2001 by Pope John Paul II and ordained on October 5, 2001 in St. Patrick's Church, Saskatoon, by Bishop Blaise Morand. He has served on the Catholic Aboriginal Council, the Episcopal Commission for Liturgy of the Canadian Conference of Catholic Bishops, and the Episcopal Commission for Catechesis. He presently serves on the Canadian Conference of Catholic Bishop's Episcopal Commission for Christian Unity, Religious Relations with the Jews, and Interreligious Dialogue.
On July 3, 2009 he was appointed Archbishop of the Archdiocese of St. Boniface, Manitoba.