Know Our Catholic Faith
Catechism of the Catholic Church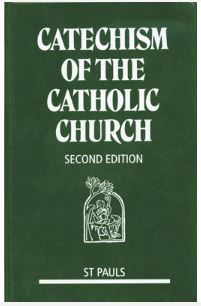 Click on the link to read the Catechism:
http://www.vatican.va/archive/ENG0015/_INDEX.HTM
Ascension: The Faith Formation Leader
Leaders in faith formation. The Most Catholic Programs for Both Adults & Teens; The Best Catholic Presenters & Authors; Visually Stunning On-location Filming; Most Popular Catholic Videos Online
Ascension Press (Fr. Mike Schmitz) https://www.youtube.com/playlist?list=PLeXS0cAkuTPpJ6j3eH59WudJhJ4q1tpwH
Supported by the Paulist Fathers religious order. Busted halo has become an expert New Media linguist, attracting, connecting with, and forming the spiritual lives of young adults.
Catholic Answers is one of the nation's largest lay-run apostolates of Catholic apologetics and evangelization. Catholic Answers is an apostolate dedicated to serving Christ by bringing the fullness of Catholic truth to the world. We help good Catholics become better Catholics, bring former Catholics "home," and lead non-Catholics into the fullness of the faith. When it comes to apologetics, one of the best informational resources is the Catholic Answers website: catholic.com
Catholic Christian Outreach (CCO)
CCO is a university student movement dedicated to evangelization. We challenge students to live in the fullness of the Catholic Faith with a strong emphasis on becoming leaders in the renewal of the world.
CCO has a mission on campus at the University of Winnipeg since 2017. Contact person: Tim Killoran, 204-963-4464, tim.killoran@cco.ca.
CCO Canada - 1247 Kilborn Place - Ottawa, Ontario - K1H 6K9 - Canada Phone: 613-736-1999 Fax: 61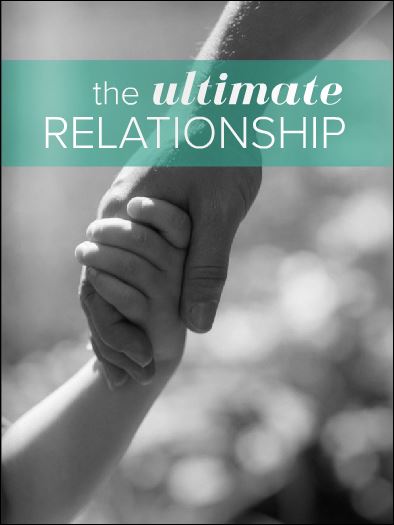 3-736-1800 - E-mail: hq@cco.ca - Website: http://cco.ca/
The Ultimate Relationship pamphlet developed by CCO:
Do you ever wonder what life is all about? Is there a higher power? Why are we here? What is our purpose? Is there more to this life? If you could know God personally, would you want to? These pages will help you find answers to some of those questions and reveal some helpful truths about life. Continue on...Click on booklet.
Lisa M. Hendey is the founder and editor of CatholicMom.com. She writes and speaks nationally on faith, family and Catholic New Media topics.
Ken Yasinski is the founder of FacetoFa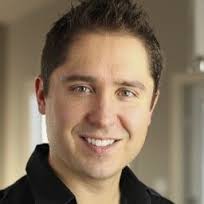 ce Ministries.
Speaking since 1999, he has become one of Canada's most sought after Catholic speakers giving over 150 presentations a year. Through his gift of communicating, his audience is captivated by the love of Christ and His Church. Ken has spoken for conferences, rallies, parish missions, schools, and retreats to youth and adults across Canada and internationally. At the core of every message, Ken challenges people to realize their full potential in life: to become a saint. Ken's first book, 'The Fullness of Purpose', and his fifth worship CD, 'Your Dancing Within My Soul', were published and released in 2010.
View numerous videos of Ken on Youtube: Catholic Minute
https://www.youtube.com/channel/UC2Ea3vm-NN3z39PJRYtn0Bg
Past speaking topics include:
What is the Purpose of My Life?

Living With An Eternal Perspective

The Blessing of Being Catholic

Mary : The Perfect Model of Surrender

Finding Joy In Life

The Sacrament of Reconciliation : Finding Freedom In Life

Prayer : Is it not an Option

The Hidden Power of Fasting

A life Giving Choice: Dealing With Unforgiveness

Who Do You Think You Are? Finding Our Identity

Making Sense of Suffering

The Eucharist: The best that God can Give

Five Effects of Confirmation

We Are Called to Evangelize!
An initiative for men by the Knights of Columbus.
Whether you are a seasoned dad, a new dad, a dad-to-be, or a single guy wanting to know more about fatherhood, this Web site is for you.
There is a role only a father can fill and gifts only a father can give. In a culture that often does not favor fatherhood or masculine virtue, we wish to highlight the unique contributions of men, husbands and fathers. The world would be lacking without them.
We also welcome wives who want to support their husbands in becoming the best fathers they can be.
Lighthouse Catholic Media Resources
https://www.lighthousecatholicmedia.org/
Lighthouse Catholic Media, distr
ibutes CDs, books, and other media to over 7,500+ parishes. Having merged with the Augustine Institute in 2015, they are now able to reach more souls than ever to accomplish their mission.
Subscriptions for their CD/MP3 of the Month Club; enormous variety of books, DVDs, CDs and MP3s.
Word on Fire is a Catholic media organization founded by Robert Barron that focuses on using digital and traditional media to explain Catholicism to the broader world.
YOUCAT: A Catechism for Youth, a Passkey to Questions about Faith.
Youcat talks about the faith of the Church in a pastoral way easily understood by youth. Many young people, believers or not, are questioning the meaning of life and history, of Christ and the church, of the relevance of Christian faith in the context of advancing science. Reading and studying Youcat will give youth the answers they seek; it will lead them to discuss its contents with friends, to compare their reflections on faith with other youths. It will enlighten their often secret spiritual quest, their search for the truth and for the meaning of life.
It is Pope Benedict XVI himself who wrote the introduction to Youcat, in which he sends a vibrant call to young Catholics. "For this reason I invite you: study the catechism! [...] I ask you: study the catechism with passion and perseverance! Sacrifice your time for this! Study it in the silence of your room, read it with someone else, if you are friends, form groups and study networks, exchange ideas on the Internet. In whatever way, remain in dialogue on your faith!You must know what you believe; you must know your faith with the same precision with which a programming specialist knows the operating system of a computer; you must know it as a musician knows his piece."
N.B. Youcat can be borrowed from the Resources Center of the Archdiocese of Saint-Boniface, 622 Taché Av.; phone: 204-594-0271 OR bought at The Christian Center, 260 Taché Avenue, St. Boniface; phone: 204-237-9739.