Missionary Efforts
THE PONTIFICAL MISSION SOCIETIES (PMS)

Description of the Service
The objective of the Committee / Diocesan Commission for the Pontifical Mission Societies (PMS) is to work together with the PMS's Head Office, to make known the PMS's three main societies (Society of St. Peter the Apostle, Society for the Propagation of the Faith, and the Holy Childhood Association) and to encourage the parishes in the Archdiocese to develop local missionary projects that back one of the PMS' three societies. Visit the PMS website
Current Projects
Missionary Send-off: once a year.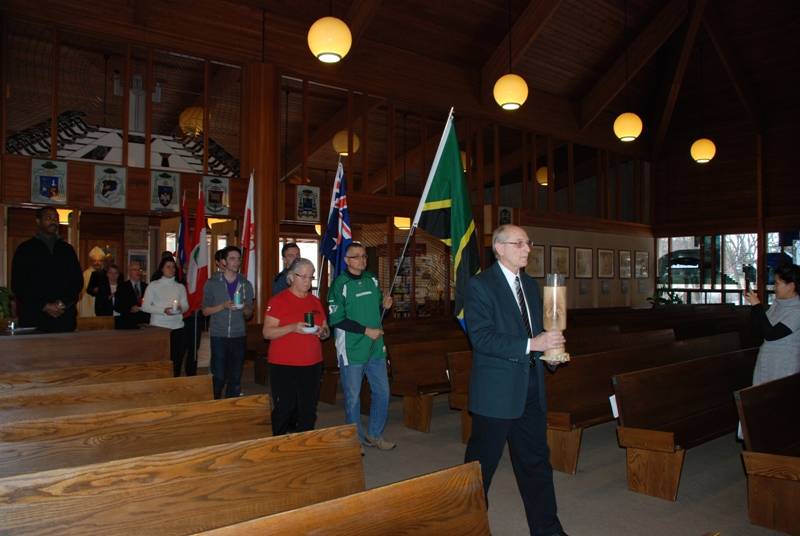 In general, this celebration takes place in the Saint Boniface Cathedral during late November or early December. The purpose of this event is to bring together, celebrate and encourage all the groups and individuals preparing to head out to a developing country, to undertake missionary or humanitarian work.
World-wide collection for the Society for the Propagation of the Faith: third Sunday in October; inform parishes and invite the faithful to participate in this Mission Sunday collection.
Parishes are asked to invite children to visit the Missionary Childhood web site - http://www.hcakids.org/ : Twice a year (Fall and Spring).
Participation in national workshops: twice a year.
Encourage participation in the Missionary Congress of the Americas (CAM) : once every 4 years.
New projects
Encourage the parishes in the Archdiocese to develop on or more local missionary project(s) that back one of the PMS' three main societies.
Collaborate with those responsible for Catechesis in order to incorporate certain aspects and activities of the Missionary Childhood Society.
Make known the various missionary excursions that take place during the year.