Missionary Efforts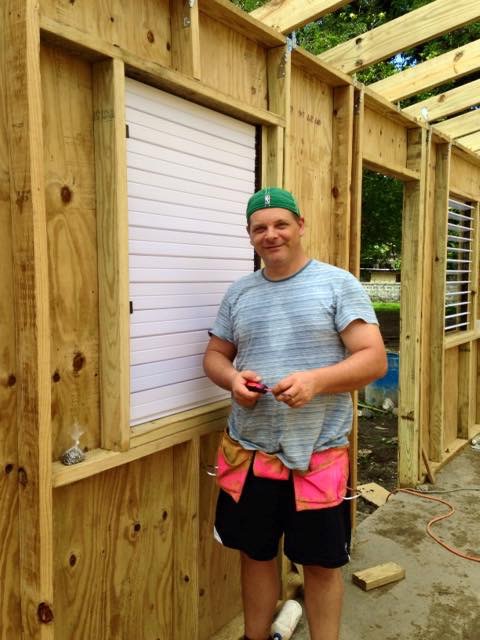 Hello,
My name is John Ferrer and I am a member of the Saint Boniface Missions Committee (Pontifical Missions Society). I left for Jamaica with a group of 10 people for a humanitarian mission experience from January 7th – 21st, 2015.
It was, for me, an uplifting life event, filled with meetings and joy, but also the sad reality of poverty.
During this mission, we visited health clinics, we met destitute parishioners…, but our main goal was to build a large hall beside the church to serve as a meeting place and soup kitchen… This building is located at Buff Bay, 30 minutes from Port Antonio. I went through a whole range of emotions: joy, pain, anger, suffering, indignation… Despite all that, I cherish wonderful memories of this experience, my first humanitarian mission in a country I did not know.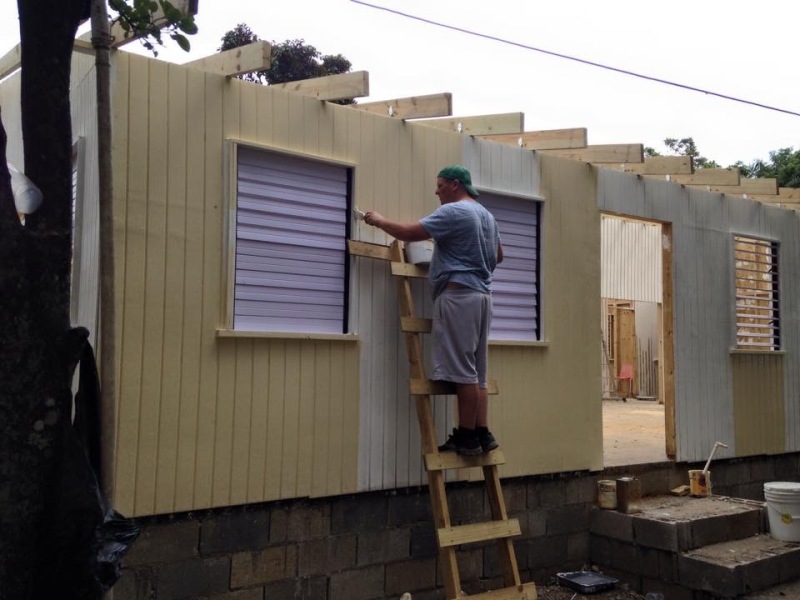 In conclusion, I want to thank the 6 priests: 2 Canadians, 2 French, 1 American and 1 Dutch, for their warm welcome.
Thanks to this opportunity, I have become more aware of the admirable generosity of those missionaries who leave all behind to work with and serve others. I was filled with wonder... and so deeply moved by this edifying time in my life.
Bravo and many thanks to them all.
All the best,
John Ferrer
---
Getting Ready for a Mission Trip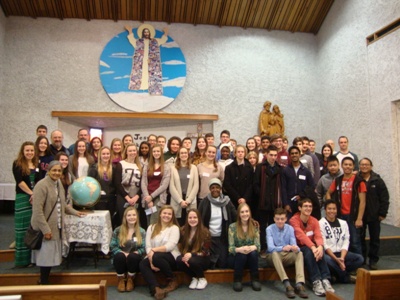 Students from three Catholic schools - St. Paul's High School,St. Mary's Academy and St. Boniface Diocesan High School fled to Holy Family Parish for a day filled with activities before they left on a Mission trip to El Salvador in July 2015. Read more.
---
THE PONTIFICAL MISSION SOCIETIES (PMS)

Description of the Service
The objective of the Committee / Diocesan Commission for the Pontifical Mission Societies (PMS) is to work together with the PMS's Head Office, to make known the PMS's three main societies (Society of St. Peter the Apostle, Society for the Propagation of the Faith, and the Holy Childhood Association) and to encourage the parishes in the Archdiocese to develop local missionary projects that back one of the PMS' three societies. Visit the PMS website
Current Projects
Missionary Send-off: once a year.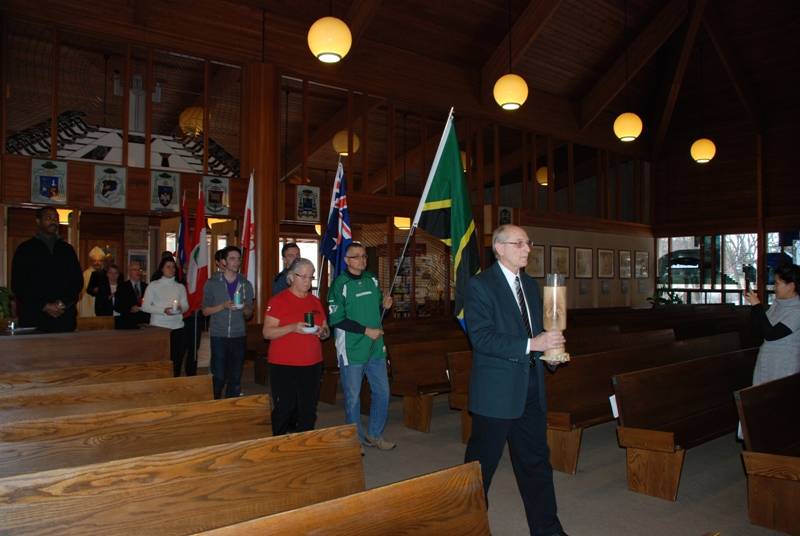 In general, this celebration takes place in the Saint Boniface Cathedral during late November or early December. The purpose of this event is to bring together, celebrate and encourage all the groups and individuals preparing to head out to a developing country, to undertake missionary or humanitarian work.
World-wide collection for the Society for the Propagation of the Faith: third Sunday in October; inform parishes and invite the faithful to participate in this Mission Sunday collection.
Parishes are asked to invite children to visit the Missionary Childhood web site - http://www.hcakids.org/ : Twice a year (Fall and Spring).
Participation in national workshops: twice a year.
Encourage participation in the Missionary Congress of the Americas (CAM) : once every 4 years.
New projects
Encourage the parishes in the Archdiocese to develop on or more local missionary project(s) that back one of the PMS' three main societies.
Collaborate with those responsible for Catechesis in order to incorporate certain aspects and activities of the Missionary Childhood Society.
Make known the various missionary excursions that take place during the year.