About the Resource Library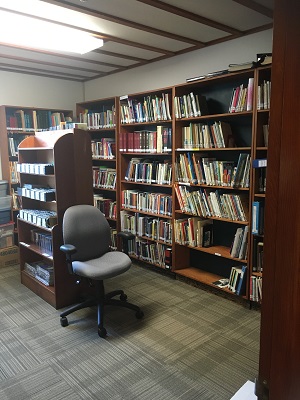 RESOURCE LIBRARY MATERIALS
The Archdiocese of Saint-Boniface Resource Library contains a wide variety of religious materials: videos, DVDs, cassettes, CDs and books. These materials are available to enrich any religious education program as well as one's spiritual journey.
RESOURCE LIBRARY LOCATION AND TIMES
The Resource Library, located on the main floor of the Archdiocesan Centre (151 Avenue de la Cathédrale), is open Monday to Friday from 9:00 AM to noon and from 1:00 to 4:00 PM.
REQUESTING MATERIAL
Requests for material may be made on-line by registering as a member. Requests will be answered on a "first come, first served" basis.
PICK-UP AND DELIVERY
Materials requested by the schools of the DSFM (Division scolaire franco-manitobaine) will be delivered by "le courrier divisionnaire". All other individuals, parishes and schools are responsible for the pick up and return of the materials borrowed.
IMPORTANT
Borrowers are responsible for all materials signed out in their name and will be billed for all lost materials or materials not returned.
QUESTIONS
For any questions concerning the Resource Library, please write us at reception@archsaintboniface.ca