How to Register as an Agency with WPS
This guide is for Safe Environment Coordinators, parish Priests and Parish Life Directors of parishes within the City of Winnipeg.
For background preparation, please review the tab: URBAN - Criminal/Police Information Checks
In the autumn of 2016 the Winnipeg Police Services (WPS) revamped the application process for Criminal Record/Vulnerable Sector checks now called Police Information Checks (PICs). While any citizen may still apply for these record checks in person, that process is typically slow
The demand for these checks is so high that the WPS are strongly encouraging applicants and agencies requiring these checks to register online. We have just resolved with WPS how best to apply their system to our unique structure. The highlights of that resolution are:
It is still necessary to indicate that the Vulnerable sector check is required (which we do require).
WPS now knows that parishes may register online independently as 'Agencies' to streamline and expedite the application process for their own employees and volunteers.
To register, each parish must acquire an email address with a unique domain name that includes the name of their parish in the address (e.g. info@archsaintboniface.ca).
Since parishes reimburse volunteers/staff for these checks each parish that registers will have an account into which they deposit funds.
Volunteers can then register online citing the specific Agency (i.e. parish) with whom they are affiliated, fill out and submit their application knowing that their fee has already been prepaid by the parish.
If applicants were required to have the checks done by a previous agency, they can ask WPS to share their completed check with you.
It seems this online process takes only a few days.
None of the changes for the WPS process affects the RCMP record check process in the rural areas.
We still require staff and high risk volunteers to provide clean, updated PICs every 5 years.
For further information or to REGISTER as an AGENCY
Please click on the logo below: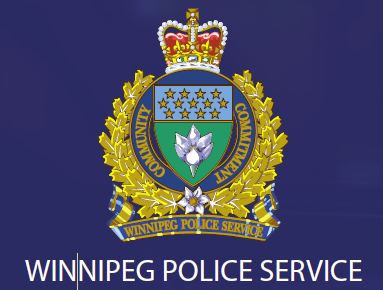 If you require assistance while registering as an agency with WPS, please contact:
Judy Kesterke
Supervisor, Records Compilation
Records and Reports Management Division 31
Phone: 204-918-1499
E-mail: jkesterke@winnipeg.ca
OR
Jeannine Sorin
Administrative Assistant, Chancery
Archdiocese of Saint Boniface
151, avenue de la Cathédrale
Winnipeg MB R2H 0H6
Office: 204-237-9851, ext. 203
Direct: 204-594-0262
Safe Environment Coordinator