Family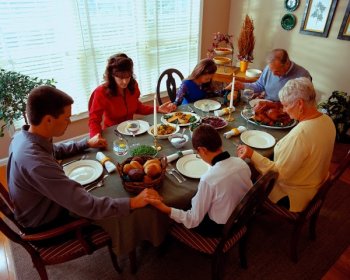 The Service of Marriage, Family and Life strives to include families and children in all organized diocesan activities and events. The service also supports activities that celebrate, affirm and enrich families in the Archdiocese.
Please take note of other local groups and initiatives offering activities or suggesting resources for families, on the right side of this web page.
We also promote a natural approach to family planning and infertility problems.
---
Fertility Health Awareness Seminar
The Marriage, Family and Life Service of the Archdiocese of Saint Boniface is pleased to offer a Free, Fertility Health Awareness Seminar with sessions in both the Spring of and Fall of 2021.
This seminar gives couples and individuals the opportunity to discover Natural Family Planning (NFP) & to find a method that fits their needs. Attendees will receive certified teaching on one of the following methods of NFP/Fertility Care:
Fall Session (Online)
November 17, 2022 (6:30-9:00 pm)
November 23, 2022 (6:30-9:00 pm)
Marquette Method
Registration deadline: Friday, November 11, 2022
Click on the links above to find out more about each NFP/Fertility Care Method.

There is no cost to participate, however registration is required!
Some NFP methods may require the purchase of materials or resources beyond the introductory session.
For more information, please click on the links.

For more information:
Sophie: mfl@archsaintboniface.ca/204-594-0274
OR Nadine: mfl2@archsaintboniface.ca/ 204-594-0295
---
"10 VIDEOS on AMORIS LAETITIA"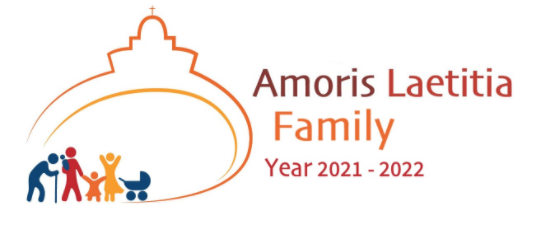 Over the course of ten monthly episodes, hear the Holy Father talk about each of the chapters of the Apostolic Exhortation Amoris Laetitia, along with the testimonies of different families who will share some aspects of their daily lives.
This initiative is a joint collaboration between the Dicastery for the Laity, Family and Life and Vatican News, and aims to facilitate the reading of the Apostolic Exhortation, with the aid of downloadable material prepared for personal and community reflection.
A series of 10 videos inspired by different chapters of the Apostolic Exhortation "Amoris Laetitia", encourages to reread this papal document and to rediscover the family as a gift, despite every problem, obstacle and challenge that families have to face today.
Each video, is accompanied by a Pastoral Guidebook!
On March 19th, the beginning of the "Amoris Laetitia Family" Year took place.
Video message from Cardinal Farrell, Prefect of the Dicastery for the Laity, Family and Life, introducing the series of 10 videos in which the Holy Father, together with families from five continents will talk about the content and spirit of the Apostolic Exhortation.
Video 1: Journey Together - The Beauty of being Family
Video 2: The Family in the Light of the Word of God
Video 3: The Vocation of the Family
Video 4: Love in marriage, it's not just a feeling
---
NATIONAL WEEK FOR LIFE AND THE FAMILY
We are Catholics from all three archdioceses in Manitoba: Archdiocese of St. Boniface, Archdiocese of Winnipeg, and Ukrainian Catholic Archeparchy of Winnipeg, working together to organize events, promote prayer and reflection within our families.
Click on the image to visit the website


---
NATURAL FAMILY PLANNING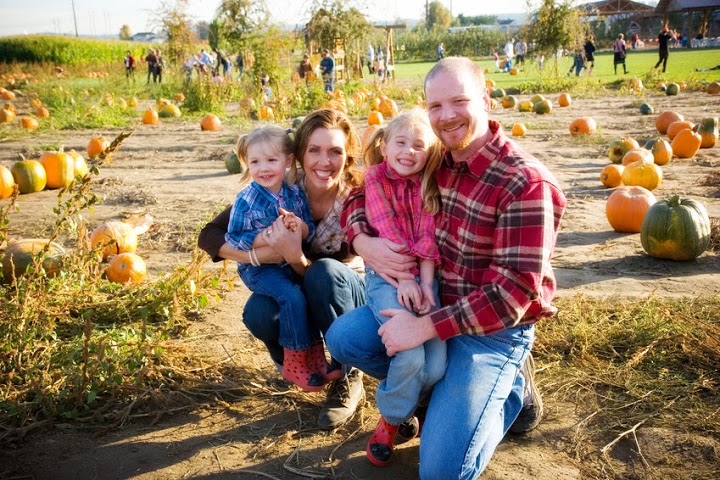 Natural family planning is a safe and natural method of family planning that allows for individuals and couples to thrive. There are different methods based on observing a woman's cycle; a few of which use technological inputs. Serena (www.serenamb.com), a non-profit organisation, offers monthly information sessions about the sympto-thermal method. For more information on Serena and other methods of natural family planning, see the other resources for natural family planning and infertility, on the right side of this web page.
An introduction to Theology of the Body and Natural Family Planning (NFP) from the perspective of a young couple sharing how NFP has empowered and brought joy and freedom to their marriage.

Professional athletes, Mike Sweeney and Philip Rivers share their personal insights and perspectives on natural family planning.

Mike Sweeney- Former MLB player, shares his thoughts on initially using contraception in his marriage vs natural family planning.

Philip Rivers- NFL Quarterback speaks about his transition from an initial response to NFP through a reluctant obedience of his Catholic faith, but how his relationship, intimacy and connection with his wife was ultimately impacted.
Fertility Awareness based methods vs Hormonal Contraceptives
Learn about Fertility Based Awareness Methods to understand your hormones & your health! Taught by Catholic OB/Gyn Physician - Dr. Monique Ruberu
---
INFERTILITY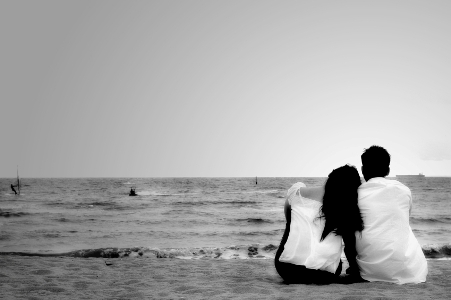 Infertility is a painful reality for many couples. NAPRO Technology (www.naprotechnology.com) offers solutions that are natural, effective and in line with Catholic teachings to conceive a child.
Fertility Care Toronto is a medical clinic that offers a fertility program using NAPRO Technology. Several manitoban couples recieve fertility care remotely from this clinic. To speak with one of these couples who is happy to share their success story with this program, please contact the Service of Marriage, Family and Life.
To read more success stories from couples using NaPro Technology, click here: SUCCESS STORIES.

Learn about NaPro Technology in treating infertility in a natural and cost effective way. Taught by Catholic OB/Gyn Physician - Dr. Monique Ruberu
---
MARRIAGE, FAMILY & LIFE TEAMS


Do you have an interest in supporting strong Marriages, nurturing Families and promoting Life from conception to natural death?
If so, have you ever thought about creating a

Marriage, Family & Life team at your church?




What is a Marriage, Family and Life Team (MFL team)?
A Parish MFL team helps support and strengthen couples and families by offering programs and resources that foster an authentically Catholic vision of marriage, family, and the dignity of life at the Parish level, for the Parish Community.


A Parish MFL team works with the support and guidance of the Archdiocese of Saint Boniface Marriage, Family & Life Service, along with the Parish priest or Parish Life Director.



Each MFL team looks unique, as each is built to meet the needs of it's own parish community. One of the wonderful things about having a team in your parish, is that it's a great way to connect with others in your parish who have similar interests and goals!




The Archdiocese of Saint Boniface Marriage, Family & Life Service can help support the formation of a new team, to help you get started, and to connect you with resources and other teams in the diocese. There are currently 3 other MFL teams in our diocese!


HOW CAN YOU FORM a MARRIAGE, FAMILY & LIFE TEAM IN YOUR PARISH?
Print the brochure and share with your pastor & others who may have a heart for building up strong marriages, nurturing families and promoting life in your church.

If you are interested in creating a team in your parish, and would like more information or to have us come present at your church to interested members, please contact:
Nadine Fetherston: (204) 594-0295 mfl2@archsaintboniface.ca
Sophie Freynet-Agossa: (204) 594-0274 mfl@archsaintboniface.ca


---
Host a Screening of "WHAT ABOUT THE KIDS?"


A short film on the importance of Faith & Family on the Journey to Sobriety.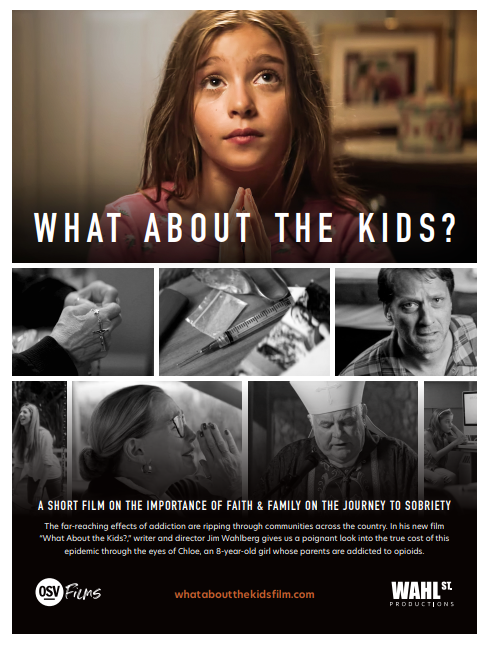 "The far-reaching effects of addiction are ripping through communities across the country. In his new film What About the Kids? writer and director Jim Wahlberg gives us a poignant look into the true cost of this epidemic through the eyes of Chloe, an 8-year-old girl whose parents are addicted to opioids. Informed by his own battle with addiction, Wahlberg's film is a touching narrative that illuminates the importance of faith and family on the journey to sobriety."

Click on poster or trailer to view:
National Addiction Awareness Week is:
Sunday, November 21 to Saturday November 27th
Host a screening at your parish then or anytime!
Want to learn how to host a

FREE

Screening at your Church?
For more information, including FREE resources such as an:
Event guide, Discussion Guides, Promotional Poster
and a free link to the Video, or to order a DVD, please:

No Movie License needed!! All Resources free of charge!


Did you know: "At least 1 in 5 Canadians experience problems with alcohol, drugs or gambling during their lifetime."
"Many more are affected by someone they care about experiencing these struggles. People of all ages and backgrounds experience these issues – and make positive changes." -Addictions foundation of Manitoba.
Mobile Crisis Service
204-940-1781
Kids Help Phone - Text or Live Chat - Click here
Need help now? You can reach a professional counsellor at Kids Help Phone 24/7 by calling 1-800-668-6868.

For local addictions support, please contact the:
Addictions Foundation of Manitoba.
Manitoba Addictions Helpline (toll-free): 1-855-662-6605

Email:
MBAddictionHelp@afm.mb.ca
For a list of additional resources and support, please Click here.


---
Challenge & Conquest - Catholic Youth Ministry

Learn more about this awesome Catholic boys and girls club in Winnipeg
for children and youth ages 8 years and up!

Click below to view a video about Challenge/Conquest
Click on the poster below for information about Challenge & Conquest
---
BREAKING FREE FROM PORNOGRAPHY
Join Matt Fradd and discover the keys to a life of freedom from Pornography through the STRIVE 21-Day Challenge
There's NO COST! -
for a limited time
STRIVE retails for $49. But because of an underwriter who is covering a portion of the cost for a limited time, we are offering you access to STRIVE at NO COST!
⇒ Register Today.
[No Credit Card Required.]
Other pornography resources:
---
WORLD DAY FOR GRANDPARENTS & THE ELDERLY -
JULY 25, 2021


Pope Francis instituted a Church-wide celebration of the 1st World Day for Grandparents & the Elderly.
Starting this July 25th, it will be held annually every 4th Sunday in July.
This year's theme from Pope Francis is:
The theme, shows the closeness of God and the Church to the elderly, as well as the intergenerational closeness between the young and the elderly.
Click Here to read more from the Vatican news!
---
WALKING IN THE WILDERNESS, LIVING IN THE LIGHT!

Family, the Domestic Church: A Sign of Hope and Life.
Walking in the Wilderness, Living in the Light
"I am the light of the world.
Whoever follows me
will never walk in darkness
but will have the light of life."
John 8:12
Something for the whole family with a faith-filled comedy for kids, teens and families, called, "Life with the Lorenzos", discusses how to get through challenging times in life with great discussion opportunities with your kids.
"Singing through the Storms", is an inspiring session for young adults (ages 16+), sharing personal inspiring stories of living in Christ's light while tackling modern-day challenges, followed by Eucharistic Adoration.

"Shine your Light", features moving guest speaker and author, Robert Rogers, who shares his tragic life-changing story, how God moved to bring light in his darkest moments. Come listen, learn, discuss, and be inspired! Unbelievably amazing true story!
"Walking in the Wilderness, Living in the Light" - Join us together with your family, and Archbishops LeGatt, Gagnon and Huculak as we pray, sing, dance, explore and share ways we can be light to each other through family worship, activities & sharing, as well as a concelebrated bilingual mass!
---
DISCONNECTING MEDIA & RECONNECTING FAMILY

Discover how to use media as a positive tool for connecting families & maintaining a healthy balance with both social media and technology.
Presenter: Clayton Imoo, Director - Youth and Young Adult Ministry (Archdiocese of Vancouver). Presented: May 18, 2018.
To view the video, click here. (Viewing time: 1h).
---
VIOLENCE PREVENTION RESOURCES
Books:

How can we help prevent violence in Catholic families?
By: Dr. Christauria Welland
Book available for loan: Archdiocese of St. Boniface library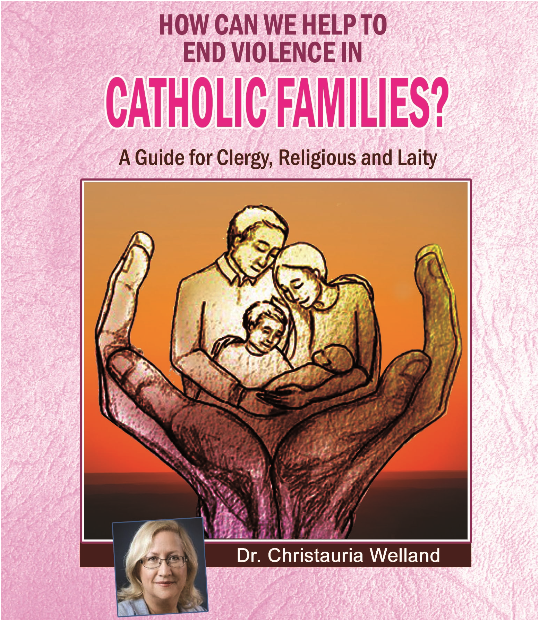 FREE download in 6 Languages:
Other Resources:

https://mfsdiocese.ca/ Scroll down after "Focus on Reconciliation" to "Focus on Healing"
https://mfsdiocese.ca/focus-on-healing/ending-violence-in-our-families/more-1713
---
Natural Family Planning
and Infertility
Sympto-Thermal Method: www.serenamb.com ; www.serena.ca
The observation of several signs of the woman's fertility: basal body temperature, cervical mucus and cervix changes. The menstrual cycle is divided into three phases: relatively infertile, fertile and definitely infertile.
Billings Method: www.woomb.org ; www.woomb.ca
The observation of cervical mucus only. Fertile and infertile days are identified.
Creighton Method: www.fertilitycare.org/creighton-model
The Creighton Model FertilityCare System (CrMS), a standardized modification of the Billings Ovulation Method, includes follow-ups with resource people. In connection with NaProTechnology.
Marquette Method: http://nfp.marquette.edu
The observation of several signs of the woman's fertility in addition to the use of the ClearBlue Easy Fertility Monitor: Low fertility, high fertility and peak fertility as shown by this monitor indicate the probabilities of conceiving.
Online Class options- Marquette:
https://www.mmnfp.com/learn
https://www.vitaefertility.com/pricing/

MyFertilityMD: www.myfertilitycycle.com
This is one of many smart phone applications, that can also be used on computers. MyFertilityMD allows a woman to record daily her preferred fertility symptoms (cervical mucus, temperature, data from the fertility monitor etc.) In addition, it allows women to ask any questions that may arise to doctors who are up-to-date on natural family planning methods.
NaProTechnology : www.naprotechnology.com
NaProTechnology is the abbreviation of 'Natural Procreative Technology'. It is a new medical science of human reproduction that uses up-to-the minute medical and surgical techniques to facilitate conception in normal sexual relations.
Fertility Care: www.fertilitycare.ca
This system uses the Creighton Method, as well as NaProTechnology, in order to treat gynecological dysfunctions in women, and is used also for couples with low fertility or who have repeated miscarriages. (Office in Toronto)
Marriage, Family & Life