The Good Shepherd Campaign 2019
To Dare for God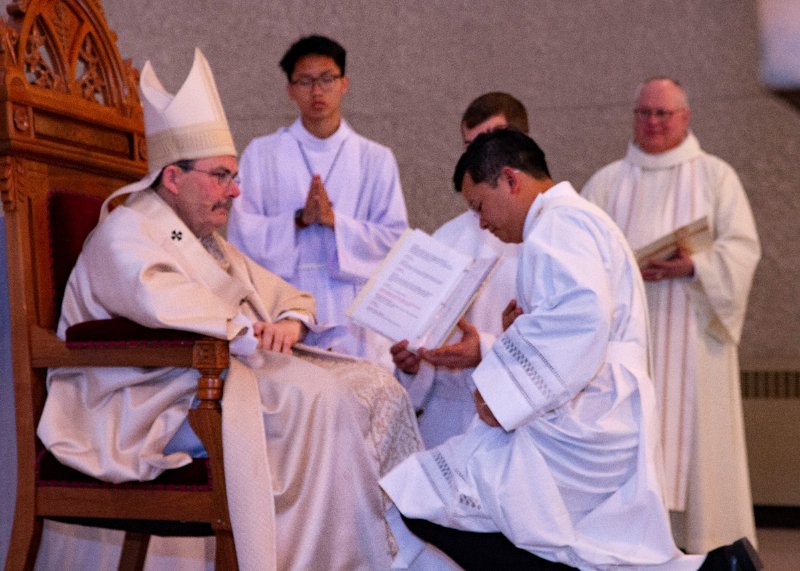 The 2019 Good Shepherd Campaign is an opportunity to extend our Christian service by helping to raise $270,000 in support of ongoing diocesan priorities. 100% of your gift goes toward:
The seminarian education and internship program
The efforts to invite, welcome, support and help to integrate priests who come to our diocese from other countries
The ongoing professional development of clergy
The diocesan ministry of your choice [The campaign focuses in a special way on the Office of Marriage, Family and Respect for Life, but two other options are suggested: 1) Youth and Young Adult Ministry and; 2) Catechetics.]

---
Dear faithful of the Archdioc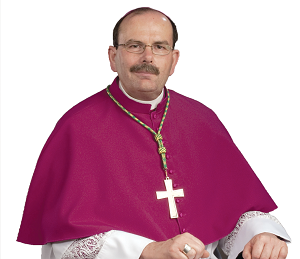 ese of Saint Boniface,
Supported by your generosity and God's grace, the Good Shepherd Campaign has been bearing fruit. A bright light shines forth from it: the formation of seminarians, the welcoming and formation of priests from here and other countries, as well as the ongoing adult faith formation of the laity. Thank you for daring to help ensure the future of pastoral work in our archdiocese!
The Good Shepherd Campaign is also an opportunity to pray for vocations and to highlight the outstanding pastoral ministry exercised in our Archdiocese. Like Saint Paul, so many in our archdiocese are listening to God's calling and doing so much, often as volunteers, to bring love, harmony and unity to our world: "It is no longer I who live, but it is Christ who lives in me." (Saint Paul's Letter to the Galatians 2:20)
The focal point of my appeal remains the formation of seminarians and the ongoing formation of clergy to fulfill the needs of our parishes; however, other choices are available to you. Whatever you decide through prayer, please dare to once again be generous for God's work in our archdiocese!
With gratitude, in Christ Jesus, the Good Shepherd,

Albert LeGatt
Archbishop of Saint Boniface
---
Meet our Seminarians for the Archdiocese of Saint Boniface 2019-20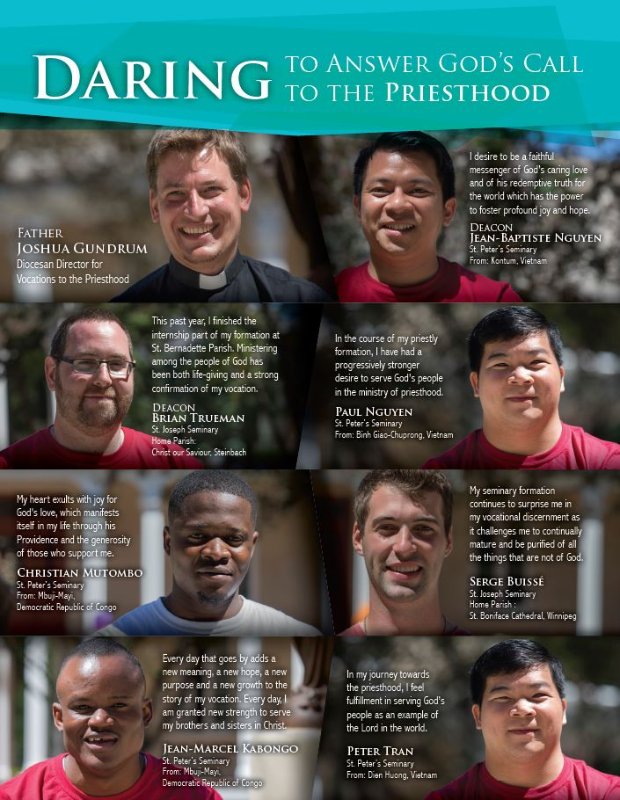 "Vocations are born in prayer and from prayer; and only in prayer can they persevere and bear fruit.ˮ (Pope Francis)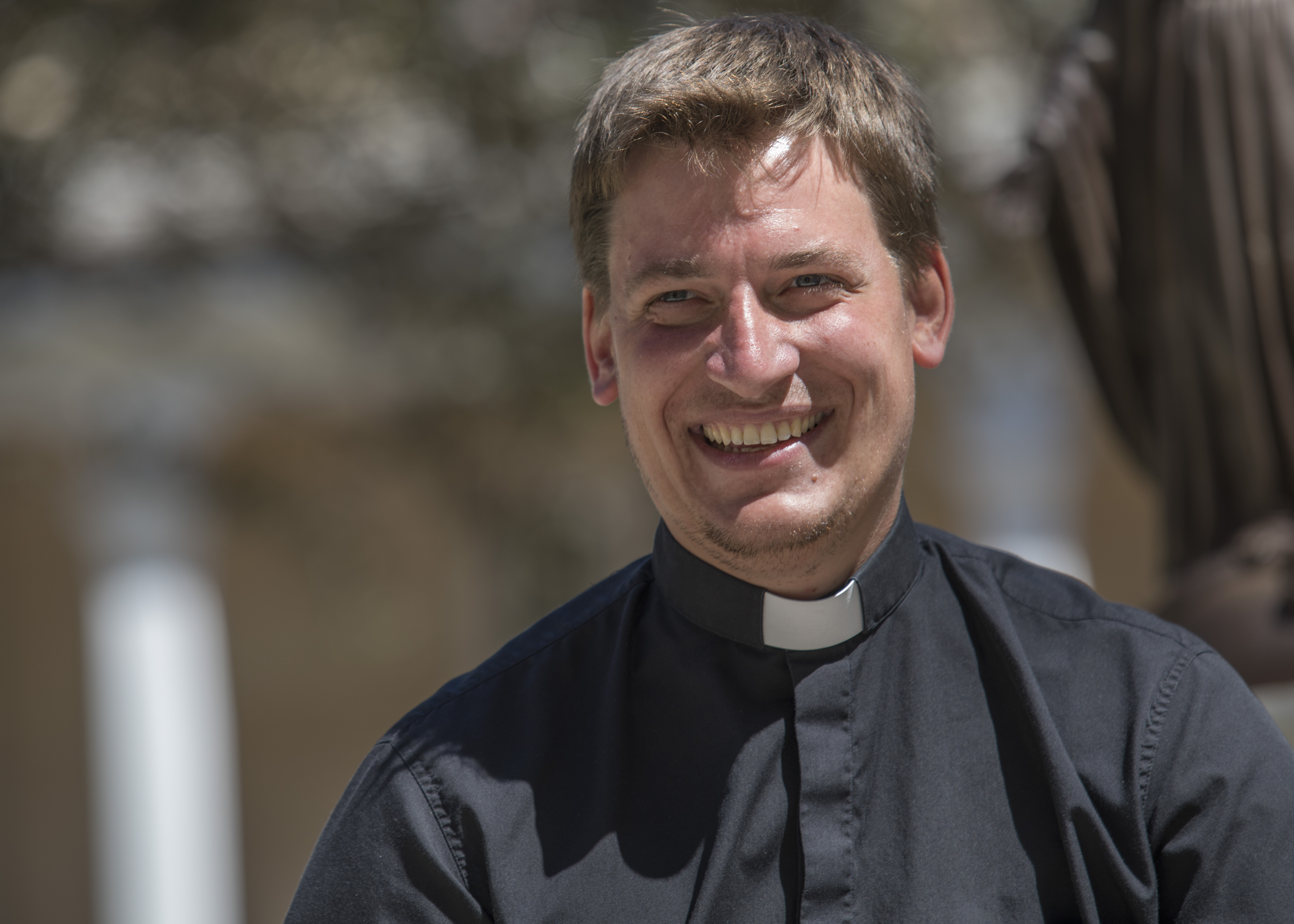 Are YOU interested in learning more about a PRIESTLY VOCATION? Please contact Fr. Joshua Gundrum, Diocesan Director of Vocations to the Priesthood, at vocations@archsaintboniface.ca.
Listen to Fr. Peter Lê Van Ngu, recently ordained and now parish priest in Saint-Claude and Haywood, who dared to believe in Divine Providence; to Denise Danais who facilitated his arrival in his parishes; and to Jean-Baptiste Nguyen, recently ordained to the transitional diaconate.
---
"Continue to love each other like brothers and sisters, and remember always to welcome strangers, for by doing this, some people have entertained angels without knowing it." (Hebrews 13:1–2)
Daring to Welcome the Stranger
Over the years, the Archdiocese of Saint Boniface has refined its model for the recruitment and formation of priests from other countries, learning from experience. Here are a few of the many steps involved:
○ Archbishop LeGatt contacts one of his brother bishops.
○ If the bishop agrees to help, he goes on to select a priest well suited to the assignment and Archbishop LeGatt then sends him a formal invitation.
○ The Archdiocese facilitates the immigration process by working with an immigration lawyer.
○ When the priest arrives in Manitoba, Archbishop LeGatt welcomes him. Randy Cameron, Director of Human Resources, gives the priest a general orientation. Language training is planned if required.
○ The parishes of mentorship (two months) and appointment are notified so they can prepare for the priest's arrival.
○ The priest participates in the month-long Enculturation Program for International Priests in Western Canada offered at Newman Theological College in Edmonton which "provides him with the tools to serve in a culturally sensitive manner." (College website)
Listen to the testimonies of Frs. Alain Guenou, Florent-Alain Musini and Gregory Kossi Djiba who dared to say yes to Canada for God and of parishioner John Gavloski:
---
What is the Role of the Marriage, Family and Respect for Life Office?
Watch this video for information on the Office of Marriage, Family and Respect for Life and mentorship in marriage preparation―testimonies by Nadine Fetherston, Sophie Freynet-Agossa, Gillian & Adam Moore, Michelle & Kurt Seidler:
---
Good Shepherd Campaign Committee: Daniel Bahuaud, Gisèle Barnabé, Richard Fréchette, Mireille Grenier, Fr. Joshua Gundrum, Yvette Martin, Suzanne Munroe, Katelyn Sutton
For more information on the Good Shepherd Campaign:
Julie Paquin
jpaquin@archsaintboniface.ca
204-237-9851

Please Support the Good Shepherd Campaign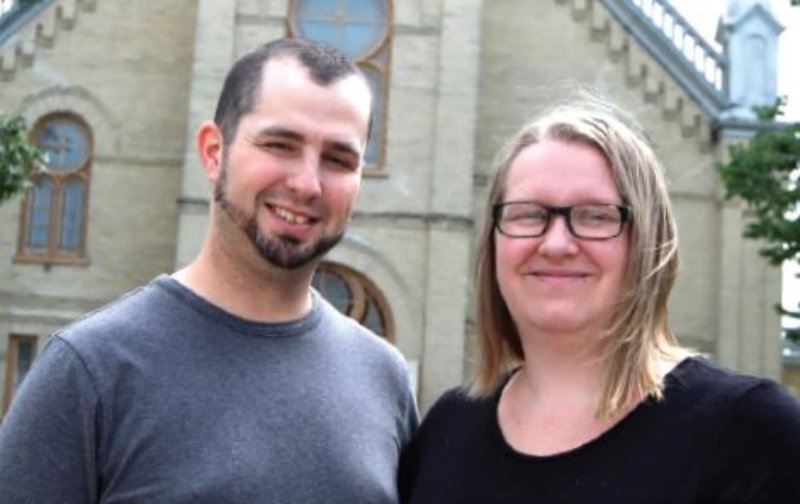 Adam and Gillian Moore
Sponsor Couple
Daring to Volunteer for God
We felt called to serve as a sponsor couple when the Archdiocese announced it would offer the For Better and Forever program. Diocesan training sessions and reflection on our own marriage have blessed us with a deeper understanding of how to live an authentic Catholic family life. We joyfully share our knowledge with engaged couples as we accompany them in marriage preparation. We feel privileged to witness couples learning new things about each other, discussing topics for the first time, and committing to making prayer and faith a central part of their family.
Please consider, in prayer, if God is calling you to share in the diocesan mission by supporting the Good Shepherd Campaign.
United in faith,
Adam & Gillian Moore
Sponsor Couple