Recent News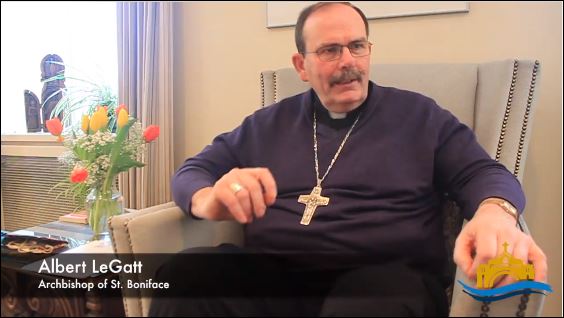 Pope Francis announced last week that he is unable, at this time, to deliver an in-person apology to the Indigenous Peoples of Canada, as was requested by Call to Action 58 of the Truth and Reconciliation Commission's final report. Please view the interview with His Grace Albert Legatt, Archbishop of St. Boniface, to hear his thoughts regarding this recent announcement. In this interview, Archbishop LeGatt also shares his hopes for continued relationships between the Church and Indigenous Peoples and gives a preview of the July 15, 2018 'Jubilation' celebration - commemorating the 200th anniversary of the arrival of the first Catholic missionaries to Western Canada - and the role Indigenous Peoples will play throughout this important celebration. To access the interview: https://www.facebook.com/ArchSaintBoniface/videos/581382168897254/.
---
CCCB President Communicates Important Updates to Indigenous Peoples
in a Letter on Behalf of Bishops
The President of the CCCB, the Most Rev. Lionel Gendron, PSS, has issued a letter to Indigenous Peoples in Canada. The letter indicates that Pope Francis, after carefully considering Call to Action # 58 of the Truth and Reconciliation Commission, and discussing the matter extensively with the Bishops of Canada, felt he could not personally respond. Click here to see the interview with Fr. Thomas Rosica, Salt & Light Television who helps us understand the letter to indigenous people. READ MORE. Web site: www.cccb.ca/site/eng.