CATHOLICA 200 - Upcoming Events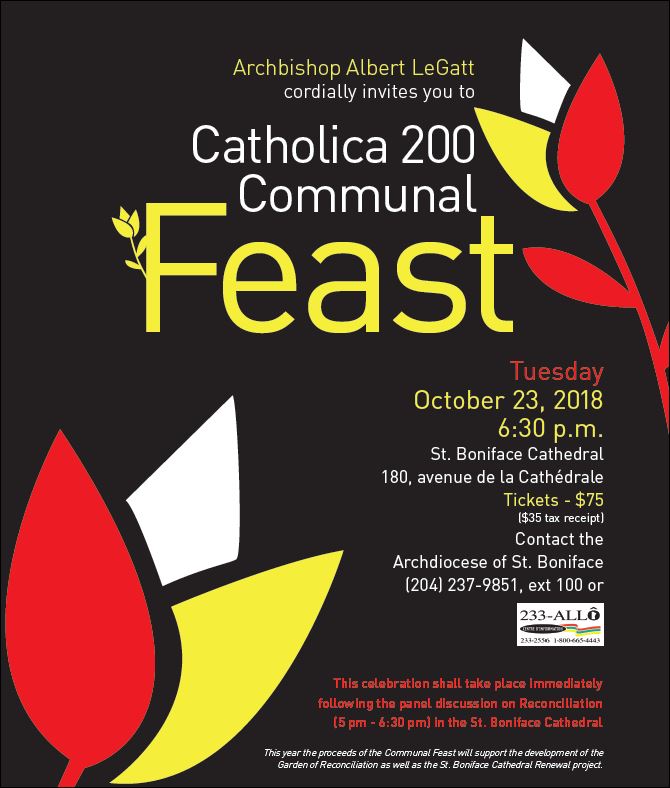 Catholica 200
Communal Feast
October 23, 2018
Archdiocesan Gala - new location & new format! This year, the Gala will take place on Tuesday, October 23, in the banquet hall of the St. Boniface Cathedral. Once again, there will be musical entertainment and a short program, but in lieu of serving a 4-course meal, the Feast will be comprised of food stations that will let you choose what to eat as well as let you decide if you want to be seated at a banquet table or mix and mingle to catch up with old friends or meet new ones! Tickets are available at the Archdiocese of St. Boniface office or by calling 204-233-ALLÔ (2556); cost: $75/ticket (with a charitable tax receipt of $35). Please join us! View poster.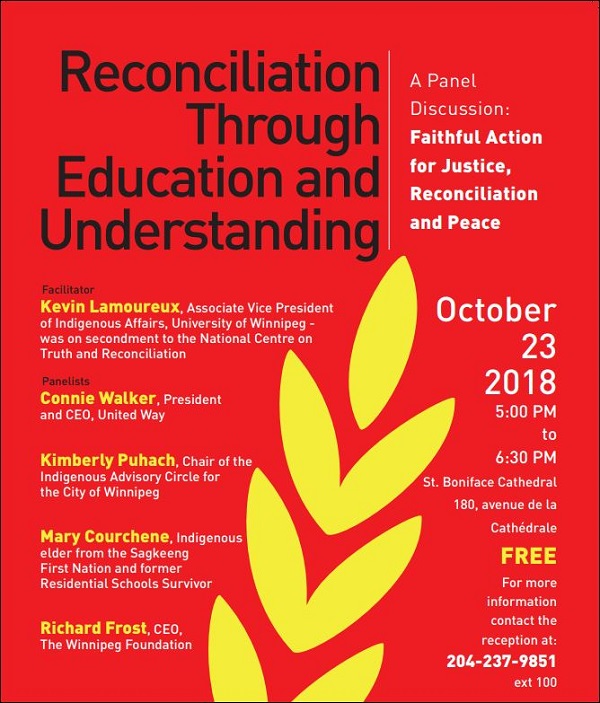 Reconciliation through Education and Understanding
A Panel Discussion: Faithful Action for Justice and Peace
Tuesday, October 23, 2018
Archbishop Albert LeGatt cordially invites you to participate in this panel discussion facilitated by Kevin Lamoureux (associate vice president of Indigenous Affairs at the University of Winnipeg) with four panelists who will be speaking about the impact of residential schools and how we can walk together on the journey of healing, reconciliation, and peace. This event will take place at the St. Boniface Cathedral at 5 PM; entrance is FREE. Please spread the word and join us! View poster.
---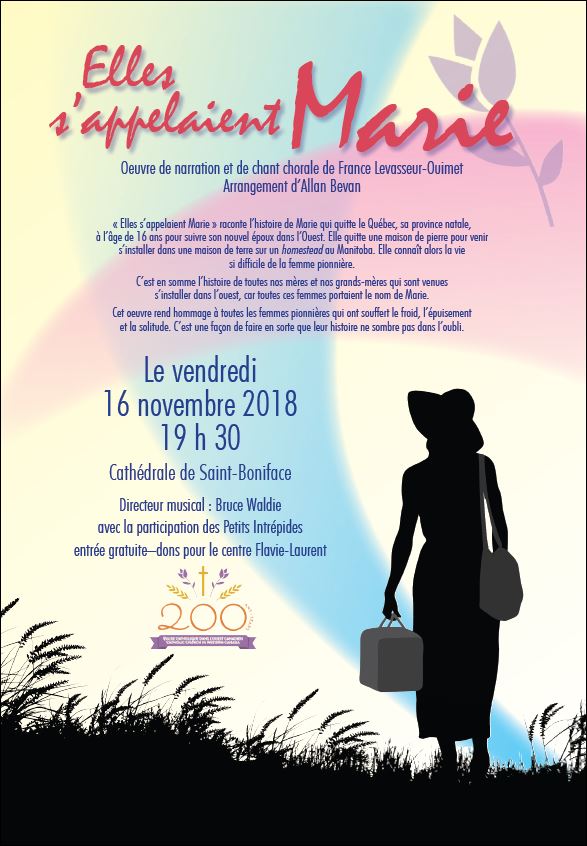 « Elles s'appelaient Marie »
Narration & Choir Song by France Levasseur-Ouimet
« Elles s'appelaient Marie » tells the story of Mary who leaves Quebec, her native province, at the age of 16 to follow her new husband to come out West. She leaves a house built of stone to come and live in Manitoba in a mud house on a homestead. She discovers the difficult life of a pioneer woman. View poster. (in French)