Upcoming & Past Events
OPENING DOORS: HELPING EX-PRISONERS FIND COMMUNITY
A one day workshop to help faith communities learn practical ways of supporting people who have returned to the community from prison. Sessions will focus on strengthening a community's capacity to provide support through:
Hearing a personal journey
Making preparations
Working through practical steps (nuts and bolts)
Getting started
Guest Speaker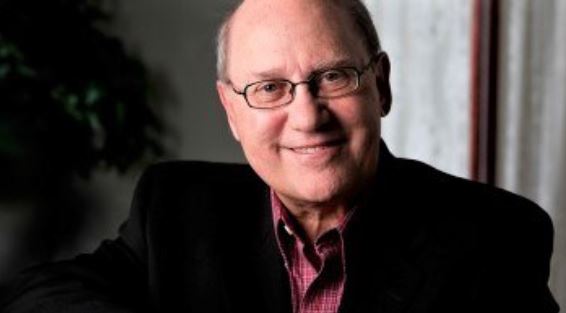 Harry Nigh brings over 40 years' experience in ministry with prisoners and ex-prisoners. He served for 14 years as the Director of M2/W2 in Ontario. In 1994, he helped create the first Circle of Support and Accountability in Hamilton for a man who had a long history of sexual offending. From 2003 to 2014 he served as Toronto Community Chaplain for Correctional Services Canada, and in that time helped form Dismas Fellowship for ex-prisoners and friends. Currently a network of 11 Dismas Fellowships have been planted throughout Southern Ontario (http://dismasfellowshipnet-work.com/. He and his wife Shirley live in Hamilton.
Tuesday, May 14th, 2019
9 AM to 4 PM (Registration starts at 8:30)
St. Marks Lutheran Church
600 Cambridge St. Winnipeg
Registration: $ 50.00 (includes lunch).
Register through Eventbrite.
Sponsored by the Manitoba Multifaith Council Justice Committee
For more information, contact us: mmcjusticecommittee@gmail.com
Check out our new support guide for faith communities:
www.manitobamultifaithcouncil.ca/corrections-purpose.html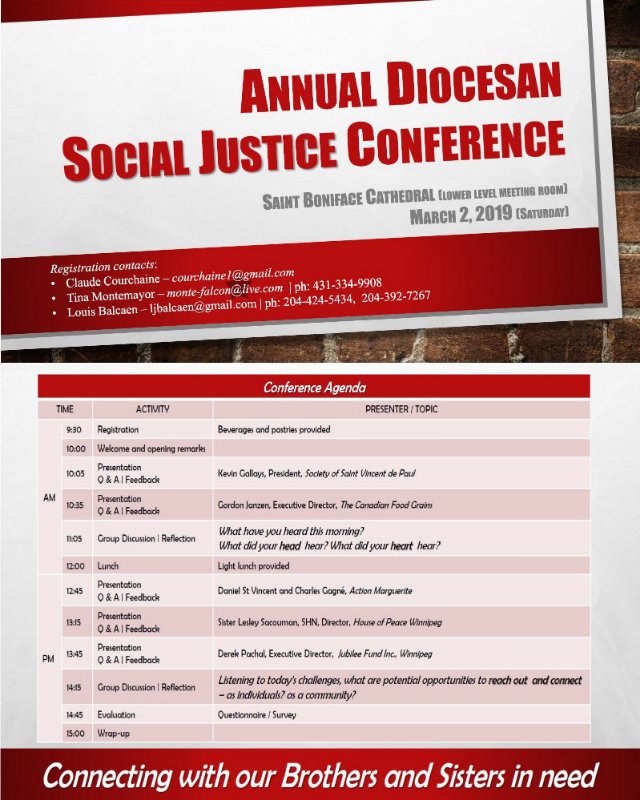 To view the pamphlet, Manitoba Catholic Prison Ministry, click here.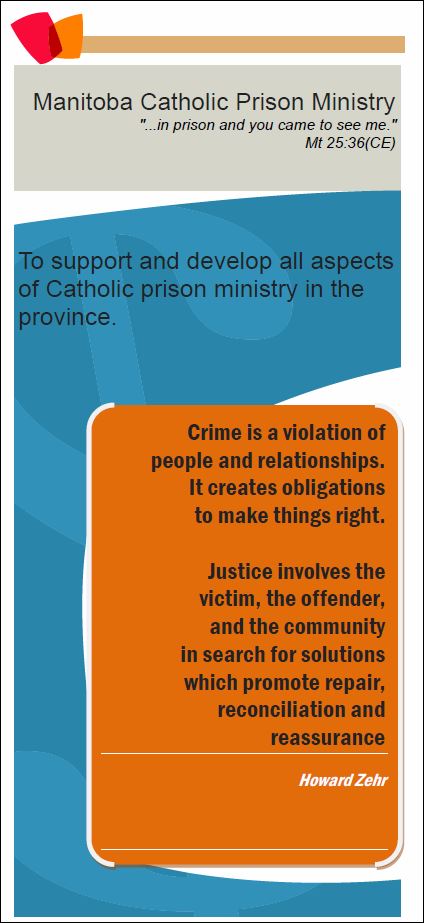 Committee Members:
Yolande Le Quéré (bilingual)
Ted Wood – Ex-Officio
Patti Fitzmaurice
Bo Gajda
Bernie Mullins
Bob Sydor
Louis Balcaen
Margaret Saray
Email: prisons2014by@gmail.com
Social Justice