Parent Sessions for Parishes
Please contact the Archdiocesan coordinator of Catechetics for the Archdiocesan Parent Sessions in English.
For the sessions in French click here
Parenting
Parenting today holds many challenges and joys. Numerous resources are available to you as a parent through the Archdiocese of Saint Boniface and the Catholic Church.
Marriage, Family & Life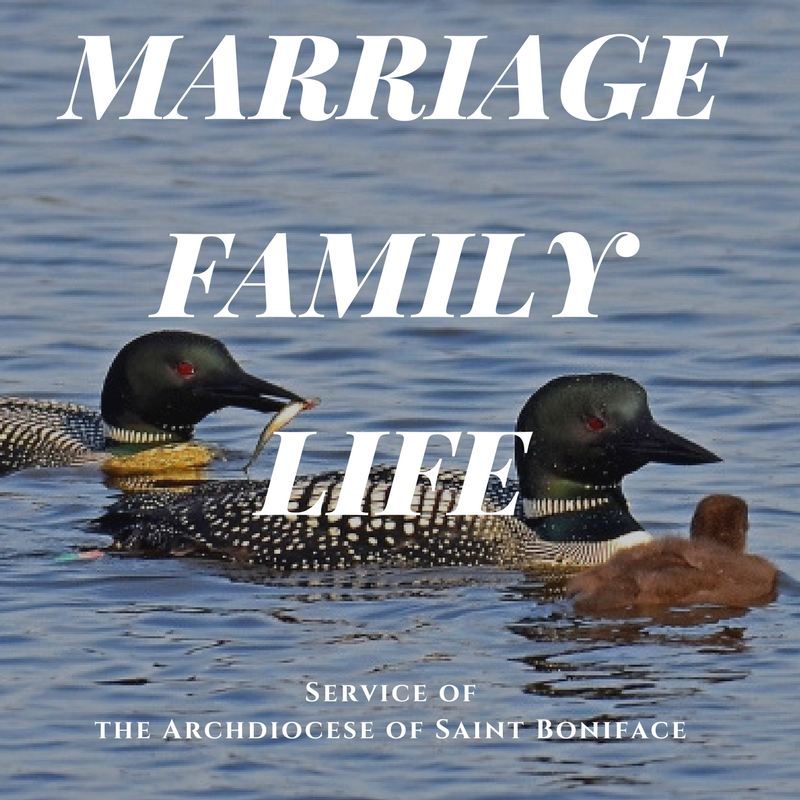 Catholic family life is an opportunity to recognize the grace of God in daily living. Click on the photo below to check out all the Loyola Press ideas on how to nurture your family's faith activities, mealtimes, inspiration in daily family life, or how to talk with kids about faith!
Please enter your e-mail address below to begin receiving the free Sunday Connection newsletter. (Loyola Press)
Click here to see a sample issue.
Printable or view the PDFs!
Seven new e-newsletters, available in English or Spanish, are designed to nurture adult faith and spirituality in a practical, accessible, and environmentally friendly way. The e-format of these newsletters makes them convenient for parents to read and easy for you to send. Save both time and trees by simply clicking a button!
The e-newsletters will be posted approximately one month prior to suggested distribution.
Suggested Distribution for 2017-18 school year:
Issue 1: Start of program
Issue 2: Fall
Advent
Issue 3: Winter
Lent: Ash Wednesday
Issue 4: Spring
Issue 5: End of program
Online Finding God family resources support parents as they pass on the faith to their children.
New Evangelization for Parents
Tom McGrath, author of Raising Faith-Filled Kids, shares what the New Evangelization means for parents.
10 Things Pope Francis Wants You to Know about Evangelization from Loyola Press
Love your neighbour. Walk with those who are struggling. Pope Francis's words could have come straight from the Gospels to "love the Lord with all our heart, with all our soul, with all our strength and mind, and our neighbor as ourselves." (Luke 10:27)

Pope Francis's simple message of mercy, service, and renewal has spread to every corner of the world. Through his calm demeanor, selfless actions, and welcoming invitation to others, Pope Francis models the new evangelization. Discover his tips on how anyone can evangelize.
10 Things Pope Francis Wants You to Know about Evangelization
Anyone Can Evangelize!

Want Authentic Personal Fulfillment? Evangelize!

Evangelization Starts with Our Own Relationship with Jesus

Live By Faith-Filled Example

An Evangelizer is Joyful and Others Can Tell

Hello. My name is…Evangelizers Meet People!

Proclaim the Basics: Jesus Loves All!

Get Out of Our Comfort Zone

Mix and Mingle with All People

Evangelization is for Everyone!

Click here for more great information from Loyola Press