Paroisse Saint-Norbert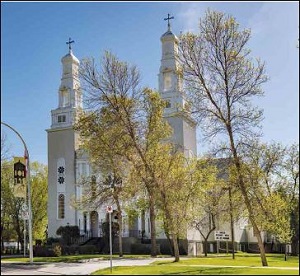 Curé
M. l'abbé Charles Fillion
Address
70, rue Saint-Pierre
Winnipeg Manitoba
R3V 1J8
Contact Number
Ph. 204.269.3240
Fax.
Email
paroissestnorbert@gmail.com
www.stnorbertparish.ca
Bureau de la paroisse
110-80, rue Saint-Pierre
Manitoba R3V 1J8
Mass Times
Sunday - 9:00 AM
Language: English
Sunday - 11:00 AM
Language: French
Saturday - 5:00 PM
Language: French
Adoration Times
Friday - 7:00 PM
Language: Bilingual
Adoration of the Blessed Sacrament: First Friday of the month at 7 PM.
Confession Times
Everyday - All Day
Language: Bilingual
By appointment.