Prayers and Faith Resources during COVID-19
In light of the current COVID-19 pandemic, we are all being asked to partake in a Eucharistic Fast at this time in an effort to help do our part in slowing the spread of the COVID-19 virus.
As Archbishop LeGatt stated it so well in the "Pandemic Preparation Liturgical Protocol No. III for the Novel Coronavirus COVID-19":
The Sunday celebration of the Eucharist is the very heart of our Catholic life, and I realize that this directive will be a cause of great suffering. However, we observe this as our civic duty at this time, and offer this moment in sacrifice to God for the sake of all who are ill from the COVID-19 virus, united in prayer for all, especially the frail and vulnerable as well as all front-line health care providers.
This current pandemic is an opportunity for us to grow in our personal faith and to gather in prayer with our families and loved ones, whether we live together or connect virtually. Below are some resources that might enrich your Lenten journey and your personal prayer life, and help you remain connected to the greater Catholic community.
Spiritual Communion
During this time while we are unable to receive Jesus' physical presence through Holy Communion, we are invited to make an act of Spiritual Communion, asking Jesus to allow us to receive Him in our souls. It may be helpful for you to keep a copy of a prayer to receive spiritual communion with you when livestreaming Mass and praying it at Communion time.
Click here for an informational sheet prepared by the Archdiocese of Vancouver explain what spiritual communion is and how to receive it.
Click on the following links for prayer cards with prayers to receive spiritual communion:
Prayer Card 1 Prayer Card 2 Prayer Card
Livestreamed and Televised Masses
In the midst of the COVID-19 pandemic, there are many Masses being livestreamed to allow us to continue to participate. We are encouraged to participate in the Mass during the live broadcast, if possible, to unite ourselves in prayer with the whole community of the faithful.
There are many options available to you for livestreaming Sunday and even daily Masses. We have provided the links to a few of these options below.
We have also prepared some tips for parishes wishing to begin livestreaming their Masses, as well as for the lay-faithful livestreaming Mass from home.
Click here for the tips for the parishes
Click here for the tips for the laity
Sunday Mass
The Archdiocese of Saint Boniface will be livestreaming Mass in English on Sundays at 10:30 AM. This Mass will be livestreamed on the Archdiocesan Facebook page at: https://www.facebook.com/ArchSaintBoniface/ and on the Saints-Martyrs-Canadiens Parish YouTube channel at: https://www.youtube.com/embed/live_stream?channel=UCFLbnkM6HlRYpb4QjiXeBOg.
Daily Mass
Salt + Light TV has daily Mass, streamed live that you can view anytime at www.saltandlighttv.org/mass
For more Information about Salt + Light TV's masses, click here
Salt + Light TV's daily Mass is also available on Vision TV, Joy TV, Faith TV and Ves TV. Click here for schedule.
Daily Readings

The Daily Gospel offers the daily Mass readings, as well as prayers, biographies of the saints, and reflections from great homilists and saints from the entire history of the Church.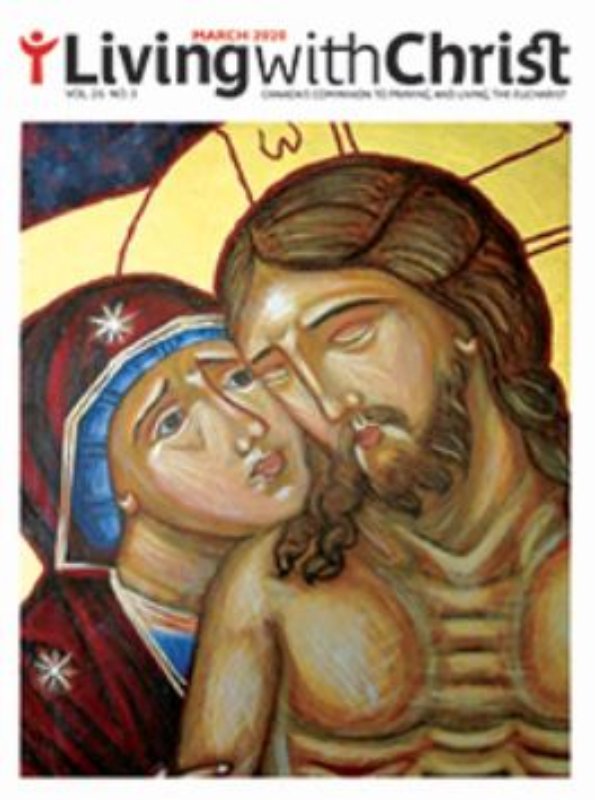 Living With Christ magazine has free downloads of the daily Mass texts.
Stations of the Cross
Visit the Busted Halo site that presents the traditional devotion in a virtual way to help you reflect on the mystery of Jesus' death and what it still means to us today: https://bustedhalo.com/video/virtual-stations-of-the-cross
Daily Personal Prayer
The Pray as You Go site offers guided daily prayer with the Scriptures that you can either read through or listen to the audio track: https://pray-as-you-go.org/home/
A Lockdown Prayer, by Fr. Richard Hendrick, OFM
The Litany of Trust – Click here
Daily Meditations on the Gospel from Bishop Barron (Click on image)
COVID-19-Related Prayers
A Coronavirus Novena is available here: https://www.praymorenovenas.com/pandemic-novena
A Coronavirus Novena Prayer card is available – Click here.
A Faith Response to the Coronavirus – Click here
Raise up, sacrifice, offer - Lent and the COVID-19 (from the Knights of Columbus Beausejour Council 5870)
Prayer during times of COVID-19
Catholic Apps
Videos
Bishop Legatt'S "How To" guide for Lectio Divina.
Formed - Faith at Home is making its video platform free to everyone for 40 days.Sign up today and get immediate access to the best Catholic movies, faith formation videos, audio talks and great children's videos.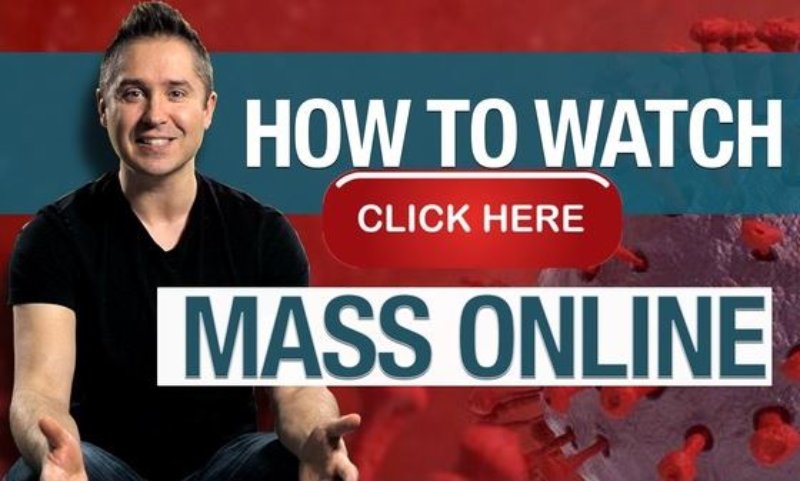 How To Watch Sunday Mass At Home?
Your Sunday mass has been canceled. So how can we pray at home? Check out this video giving practical tips from Ken Yasinski.