Archives : Your Church, Your Voice - Diocesan InfoJournal
WINTER 2016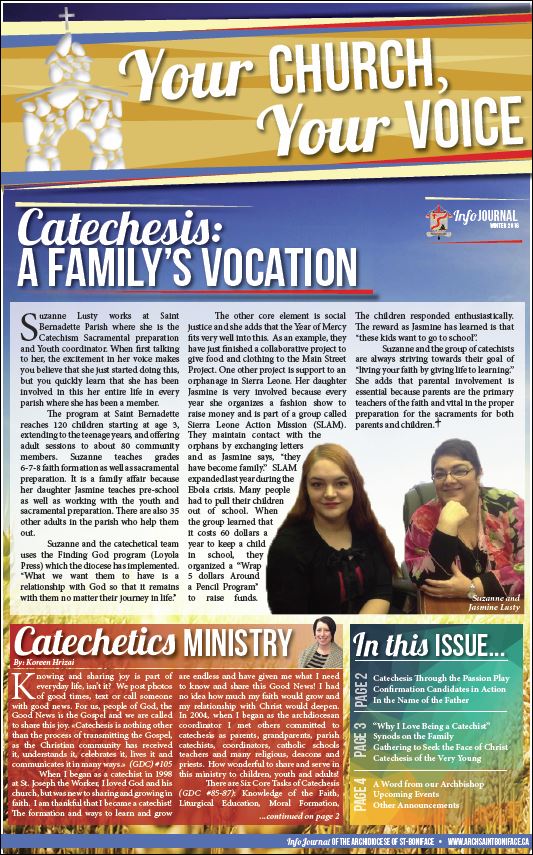 To read the InfoJournal in PDF format, click here.
The Diocesan InfoJournal ''Your Church, Your Voice", was published three times a year, from November 2015 to April 2016.
The content of this publication was prepared in collaboration with a diocesan editorial team and the staff of the newspaper La Liberté which supported us with interviews and reports of parish events. The InfoJournal was distributed to all parishes in our diocese (as was New Vision) to improve communications with the people of the diocese and the community at large. It was also inserted in La Liberté.
Future publication of the InfoJournal is presently on hold for an indefinite period of time.