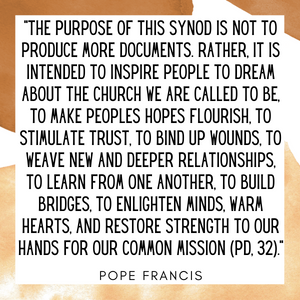 Pope Francis has called us to set out on a journey, reflecting together on the road traveled and on what can help us to better live communion, achieve participation and open ourselves to mission.
The basic question that will guide all of our exchanges: How is this "journeying together" taking place today on different levels (from the local level to the universal one), allowing the Church to proclaim the Gospel? And what steps is the Spirit inviting us to take in order to grow as a synodal Church?
It is about gathering to listen to the Holy Spirit and to one another. The commitment to build a more synodal Church is a mission to which we are all invited, each in the role entrusted to them by the Lord.

What is a Synod?
A way of being the Church today – a community that walks together with Jesus Christ, under the guidance of the Holy Spirit;

An opportunity to listen "without prejudice," speak with courage and sincerity;

An invitation to engage in an open and benevolent dialogue with the baptized people, society, and other Christian denominations;

A time to enter into a process of discernment through a common listening to the Holy Spirit.

In this difficult time, the synod is an occasion to imagine a different future for the Church, to be a prophetic sign for a human family in need of a common goal.
The submitted reports are now available. These reports will be used to continue to prepare for the synodal process that will conclude with the Synod of Bishops in the fall of 2023.
Click on the report to read.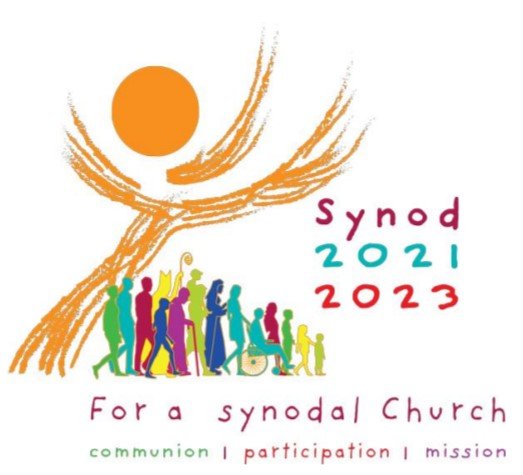 Submitted Reports
Important Documents
Guide for a Diocesan Consultation
Vatican Documents