Archdiocese of Saint Boniface
We are the people of God, the Body of Christ, and the Temple of the Holy Spirit of the Archdiocese of Saint-Boniface. We live and share the threefold evangelical mission of Christ: Prophet, Priest and Shepherd-King. Thus, we commit ourselves to live and celebrate our call to holiness, to evangelize and to build a Christ-like community grounded in love, justice, peace, and reconciliation.
Recent News and Events
Weekly News Bulletin - April 22, 2014
Click here to read the Weekly News Bulletin in PDF format
Archdiocesan News
*NEW* Saint Boniface Diocesan Gathering – Friday, May 30 & Saturday, May 31, 2014
Learn more about our special guest Marguerite (Maggy) Barankitse. Born into a practicing Catholic family, Maggy was both a school teacher and secretary to the bishop of the Ruyigi diocese of Burundi. Due to her confidence in Providence, in the middle of a fratricidal war that did not spare, she dared establish the Shalom House to create a new generation able to break this cycle of violence. Shalom House became a haven for orphans and other vulnerable children. Over the years, Maggy has received considerable national and international recognition: honorary doctorates, the UNICEF Prize and the Children of the World Award for the Rights of the Child (2003). Maggy joins us not so much as a speaker but as a witness to the love and mercy of God. She wants to share how in the face of human atrocities, we can, with God's grace, forgive as Jesus forgave. Read more.
Web site Archdiocese of Saint Boniface
Come and discover the new website of the Archdiocese of Saint Boniface! During the last months, the website has been entirely redesigned to better reflect the vibrant life of the diocese, devoted people who serve in Christ's name, parishes, initiatives and services provided to share our faith. Together, may we endeavor with joy in spreading the Good News of Jesus Christ by means of the website. Please send news of your parish activities, ministries and services, testimonies and photos to: communications@archsaintboniface.ca so that the website may truly reflect the life of the diocese and be a source of inspiration to all! To read Archbishop LeGatt's message regarding the website, click here.
The Great Mission – April & May 2014
Pope Francis invites us to go meet people, outside of the churches. In response to the Pope's call, the Neocatechumenal Way Communities in our archdiocese, with the approval of Archbishop Albert LeGatt, respond to this call by presenting four preachings of the Good News which will be presented Sundays: April 27, May 4, 11 & 18 at 2:30 PM at the Saint Boniface Cathedral. All are welcome. View poster. For more information about the Neocatechumenal Way Communities, click here.
"Gospel of Life" - Monday, May 12, 2014
Come and celebrate this annual diocesan event sponsored by The Knights of Columbus, Monday, May 12 at the Saint Boniface Cathedral. As usual and weather permitting, the event will start at 7:00 PM with the rosary in front of the cathedral, followed by Mass presided by Archbishop Albert LeGatt at 7:30 PM. Refreshments will be served following the mass.
Marriage, Family & Respect for Life
*NEW* The National Week for Life and the Family: May 11 – 18, 2014
The National Week for Life and Family will be held from May 11 to 18, and its theme this year in Manitoba is: 'Living Includes Dying'. You're invited to take part in this week by participating in the interdiocesan and parish activities. For more information, please contact the Service of Marriage, Family and Life at the Archdiocese of Saint Boniface: 204-594-0274 or sfreynetagossa@archsaintboniface.ca. View poster.
*NEW* Young Adult Beginning Experience – Weekend Retreat: May 23 to 25, 2014
Have you recently lost a parent through death? Or, feel in the middle of your parents' divorce or separation? Stressed about these losses? Are you fearful, angry, lonely, confused or depressed? Lots of people don't know these feelings are normal. Come talk to others who really understand because they've been there. Come to a Young Adult Beginning Experience (BE) weekend, May 23-25. For more information call: 204 275-3090; website: http://beginningexperience.
March for Life, Winnipeg – Saturday, May 10, 2014
Get ready for the upcoming March for Life 2014! As every year, pro-lifers all across Canada march together to be the voice of the voiceless and to defend human life from conception to natural death. This year the March in Winnipeg will be held on Saturday, May 10 at 9:30 AM; starting point at the Legislative Building. Please view promotional videos and share with your family and friends: video 1; video 2 ;video 3; video 4.
Serena Natural Family Planning : Next Class – Tuesday, May 13, 2014
The next class in Natural Family Planning given by a certified Serena Manitoba teacher couple will be on Tuesday, May 13 from 7:00 PM to 9:00 PM. To register: 204-783-0091 or mbserena@gmail.com.
Marriage Tip
Easter lasts for 50 days! (Lent was only 40.) A lesson that joy will have the last word. How can you and your spouse practice being joyful this Easter season?
Youth & Young Adult Ministry
Evening "Catholic Underground"- Wednesday, April 30, 2014
"Popple" is coming to Winnipeg! All youth are invited to come and participate in this "Catholic Underground" evening on Wednesday, April 30, 7:00 PM to 9:30 PM in the basement of the St. Boniface Cathedral. The guest speakers are Kyle Heimann and Dan Harms also known as "Popple", a two-man Catholic-comedic-acoustic-fun-loving ministry. "Popple" is known for mixing humor and reverence in both its music and speaking ministries. They specialize in upbeat, fun, interactive concerts, and also give entertaining and engaging keynotes. "Popple" regularly brings their ministry to Diocesan middle and high school events and has performed in over 40 dioceses across North America. View poster.
Parish Events
*NEW* St. Andrew Bobola Church: Divine Mercy Sunday - Sunday, April 27, 2014
A Divine Mercy Celebration for the Commemoration of the Canonization to the Sainthood of Two Popes: John XXIII & John Paul II will take place on Sunday, April 27 at St. Andrew Bobola Church, 541 Marion St. Winnipeg. Program starts at 1:00 PM; Mass presided by Archbishop Albert LeGatt at 3:00 PM. Read more.
Holy Redeemer Knights of Columbus: 'Country Blend' Evening – Friday, May 2, 2014
Country Blend, an evening of live classic country and gospel music will be held on Friday, May 2nd Holy Redeemer Parish, 264 Donwood Drive, Winnipeg. Doors open at 6:45 PM. Show starts at 7:30 PM. $20/ticket. For more information or to buy tickets: 204-669-0501; click here.
Community News
*NEW* Adoramus Ministries: A Mother's Day Celebration of Remembrance for Easter - Sunday, May 11, 2014.
This celebration of Life service: "Mother, Remembered today and Always" will be held Sunday, May 11 at 2:00 PM.; Green Acres Memorial Gardens Chapel, Highway #1 East at 1 Green Acres Lane. Facilitator: Father Robbie McDougall. For more information: 204-237-7899.
Spirit Night: 'A Breath from the East' – Saturday, April 26, 2014
Join us Saturday, April 26 at Villa Aulneau, Ste. 330, 601 Aulneau St., Winnipeg; 7:00 p.m. – 9:00 p.m. For any questions, contact the Spirit Night committee: Fr. John Kracher, Sr. Thérèse Bilodeau and Dirk Schmid: e-mail: spiritnight@hotmail.ca
Evening with Archbishop Sylvain Lavoie, OMI: "Reaching the Least among Us" – Wednesday, April 30, 2014
How do Christians ensure the message of the Gospel reaches all the ears that need to hear it? Too often, those in greatest need - the poor, the abused, the sick and alienated - don't make our contact lists. How can we include them? Where are they seeking answers to their deepest, most heartfelt questions? What are their fears, anxieties and needs? Archbishop Sylvain Lavoie, the retired archbishop of Keewatin-Le Pas Roman Catholic archdiocese, has spent almost 40 years in Canada's Far North as a priest of the Missionary Oblates of Mary Immaculate, serving many First Nations communities. Over the years he has developed a special mission among those suffering from various forms of abuse. On Wednesday, April 30, 7:00 PM, he will share the insights gained from almost four decades of service; Delta Hotel, 350 St. Mary Avenue, Winnipeg. Free admission, reception to follow.
Catholic Foundation: 36th Annual Caritas Award Dinner - Wednesday, April 30, 2014
The Caritas Award Dinner will be held Wednesday, April 30 at the Winnipeg Convention Center. $95/ticket which
are available by contacting the Foundation at 204-233-4268 or e-mail: cfmb@mts.net or www.catholicfoundation.mb.ca This year, the Catholic Foundation will be honoring Actionmarguerite, Holy Family Home, and St. Joseph\'s Residence.
"Called by Name...Healed by Love" CCRS Conference – weekend of May 2, 3 & 4, 2014
All are invited to this conference to be held at the St. Norbert Community Centre. The speakers include Most Rev. Albert LeGatt, Archbishop of St. Boniface, Fr. Marc Drouin from New Hampshire, Sr. Nancy Kellar from New York and Deacon Larry Oney from New Orleans. Hear inspired teachings, lively worship, Eucharistic celebrations, healing service. There will also be a day for teens on Saturday, May 3rd. For more information, click here, or contact Catholic Charismatic Renewal Services (CCRS) at 204-895-7544 or e-mail ccrs@catholicrenewalservices.com
9th Annual Winnipeg International Storytelling Festival – Tuesday, May 6, 2014
The 9th Annual Winnipeg International Storytelling Festival will take place Tuesday, May 6 at 7:00 PM; Qualico Centre, Assiniboine Park, Winnipeg; $80/ticket. The award recipient and guest speaker will be Dr. Berthe Kayitesi, who was born in Rwanda and survived the genocide committed against the Tutsis. For more information or to buy tickets: Ms. Tali Sitschkar, 204.480.1445, mauro.centre@umanitoba.ca. View poster.
TEC Retreat – May 17-19, 2014
TEC (To Encounter Christ) is a unique experience in Christian living for people from the age of 16 and up. The central theme of TEC is the Paschal Mystery, Christ\'s invitation to die to ourselves and rise to a new and fuller life. The retreat takes place at the Catholic School of Evangelization in St. Malo, Manitoba over the three day long weekend, May 17 to 19, beginning at 9:30 AM on Saturday and ending at about 6:00 PM on Monday. Candidates are required to attend all three days. For more information: www.gbtec.ca or Gerald Marion: 204-996-5896.
Development & Peace
(D & P)
*NEW* Manitoba Regional Meeting – Friday, May 2 and Saturday, May 3, 2014
The Manitoba Regional Meeting of the Canadian Catholic Organization for Development and Peace will be held on Friday evening, May 2 from 6:30 PM to 10:00 PM and on Saturday, May 3 from 9:00 AM to 4 :00 PM at St. Michaels Parish Hall in Cook's Creek , Manitoba. The theme of the regional meeting is 'One Human Family, Food for All'. All members and parishioners who are interested in working with D & P in Manitoba are welcome to attend. For more information: 204-255-1618.
Stewardship
Stewardship Reflection : 2nd Sunday of Easter April 27, 2014
"Peace be with you". These are the familiar first words of Jesus to his disciples after the resurrection. We do well to embrace these words in today's secular culture; a culture that is driven by fear and anxiety; a culture that worships busyness and the relentless pursuit of more and more material goods. This pursuit never really satisfies. The stewardship lifestyle is rooted in the peace of mind that can only come from trusting in our good and gracious God who provides for all of our needs. We find peace and immense joy by gratefully accepting God's gifts and by generously sharing them. Stewardship Office, The Archdiocese of Winnipeg, www.archwinnipeg.ca
Notice for publication of parish news:
Parishes who wish to have announcements of events published
in the Weekly News Bulletin are asked to submit them to the Communications Office by Monday at 4:00 p.m. Please send them to: communications@archsaintboniface.ca
Archbishop LeGatt's Welcome Message
---
Pope Francis & Vatican - Latest News
---
Read today's Gospel
---
---
Overview of the New Diocesan Policy for Catechetics
---
National Week for Life & Family
May 11 - 18, 2014
---
Diocesan Protocol for the Protection of Children, Youth and Vulnerable Adults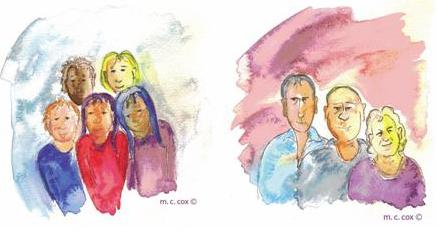 ---
Native Ministry
---
Social Pastoral Mission - Associated Services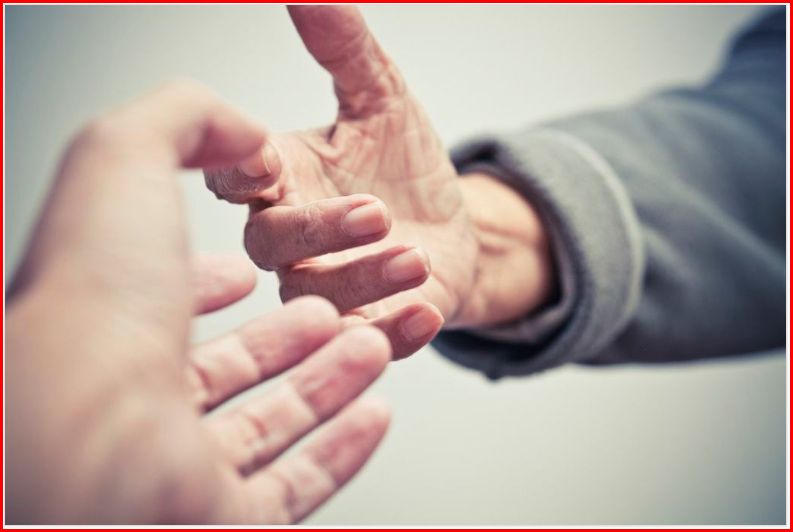 ---
Development & Peace
---
Evangelization - Associated Ministries
---
Canadian Conference of Catholic Bishops
---
Salt & Light Television
---
A Testimony of Conversion
---
Send us your...
Feedback
---