Our Faith Stories, Treasures to Share
Welcome to Our Faith Stories - Treasures to Share. This section of our website is meant for us to share the ways in which we live out our Catholic faith through various activities, events, experiences and celebrations. Here we'll get to know, inspire, heal and encourage one another. May we continue to grow in unity as a family of faith, through the giving and receiving of our parish stories. For more information, contact: communications@archsaintboniface.ca
Posted 26-02-2015
Memorable Evening for l'Arche Fans of the Winnipeg Jets
L'Arche members attended a Jets game with Archbishop LeGatt. Read more.
Posted 04-03-2015
Standing on Holy Ground
Lenten reflection on the Ministry of
Presence to the Sick, Elderly and Disabled
by Deacon Stepan Bilynskyy
In my practice as a health care chaplain, I remember a 104 year old lady, a resident of the nursing home, who was suffering from many chronic illnesses, causing excruciating pain, that was at times difficult to control by medications... Read more.
2014 Archives of Our Faith Stories, click here.
Recent News and Events
March 3, 2015
Click here to read the complete Weekly News Bulletin
Click here for 'Events Calendar'
*NEW* Archbishop's Schedule
To view Archbishop LeGatt's schedule for the month of March 2015, click here.
*NEW* The NEW EVANGELIZATION SUMMIT Inspiring Catholics Simulcast. BRING YOUR TEAM!

Plan for Maximum Impact in Your Parish. Click here for a document to help you plan. Assemble Your Team (Pastor/Parish Life Director, Parish Council, Lay Ministry Leaders and the lay faithful). Determine WHY are you participating? WHAT is your plan before and after the Summit? How are you going to continue building on the Impact of the Summit? Broadcast from Ottawa out to 20 different locations across North America including Saint Boniface at Paroisse Saints-Martyrs-Canadiens, 289 Dussault Avenue, Winnipeg, MB R2J 0Z2; Friday, April 24: registration at 6:00 PM for 7:00 PM start; lasts till 9:15 PM. Saturday, April 25, 8:15 AM to 3:45 PM.
Catechetics
*NEW* March Resources
Check out the diocesan website for some great resources for families and catechists! Click here.
Marriage, Family & Life
*NEW* Marriage Tip
If one must choose the hardest stage of parenthood, it might be the teen years. They're too big to carry to their room but too young to always make good decisions. Assure your teens that you will always love them – no matter what.
*NEW* Consultations of the Faithful for the Synod on the Family: Tuesday, March 10, 2015
The Vatican would like to know your opinion on marriage and family issues! A worldwide consultation is being conducted for the second Synod on the Family, which will be held in October 2015. Would you like to have your say? Come to the public consultation for the faithful of the Archdiocese of Saint Boniface, which will be held on Tuesday, March 10 at 7:00 PM, in the Kateri Hall of the Pastoral Centre at the Archdiocese of Saint Boniface, 622 Taché Avenue, Winnipeg. To register: Sophie Freynet-Agossa at 204-594-0274 or sfreynetagossa@archsaintboniface.ca. You can also choose to individually answer a brief questionnaire (5 questions), click here, or a long questionnaire (40 questions) click here. These are also available on the website of the Archdiocese of Saint Boniface. Thank you for sending in your answers by Wednesday, March 11th, at the Service of Marriage, Family and Life. You may communicate by email: sfreynetagossa@archsaintboniface.ca; or by mail: 622 Taché Avenue, Winnipeg MB R2H 2B4. View poster.
Youth & Young Adult Ministry
*NEW* Unforgettable SUMMER CAMPS! Don't miss out!
The Saint Malo Catholic Camps are an unforgettable experience for youth aged 5 to 17 years old! During their week at camps, campers have fun with archery, canoeing, beach time, sports, campfires, music, dramas, and still much more! But what is more special still is the prayer time and spiritual formation, which are offered to campers. These camps are the only French-language sleep-over camps in Manitoba. Camps are available either in English or in French. Don't miss out! Take advantage of the $50 early-bird discount by registering before May 29th. Register online today: www.stmalocamps.net. For more information: camps@catholicway.net or 204-347-5396.
*NEW* Become a Counselor at the Saint Malo Summer Catholic Camps!
Do something incredible this summer!The Catholic School of Evangelization (CSE) is looking for talented people who are on fire for their faith. Is this you? Are you at least 14 years old? Do you want to become a leader or strengthen your leadership abilities? Contact the CSE to get more information on the different opportunities that exist! There is something for you! Some positions are remunerated. For more information: camps@catholicway.net or 204-347 5396.
Spiritual Growth
*NEW* Lent "Day of Silence and Prayer"- Saturday, March 14, 2015
Offered by the Chemin Neuf Community, this day of silence and prayer will take place Saturday, March 14 at the St. Charles Retreat Centre, 323 St. Charles St., Winnipeg. There will be brief teaching and guided prayer times; lunch of soup and bread will be provided. To register: 204-885-2260 or stcharlesretreat@hotmail.com.
*NEW* 'Illuminate': Evening of Adoration of the Blessed Sacrament - Friday, March 27, 2015
All are invited to participate in a dynamic evening of adoration, praise & worship, reconciliation and fellowship on Friday, March 27 at 7:30 PM, Christ Our Saviour Parish, 365 Loewen Boulevard, Steinbach MB. For more information, www.illuminatemb.com or at facebook.com/illuminatemb
*NEW* Spirit Night: 'Pope Francis' – Saturday, March 28, 2015
Join us for an evening of prayer and teaching, Saturday, March 28, Villa Aulneau, 330-601 Aulneau St. Winnipeg; 7:00 PM – 9:00 PM. For more information, contact the Spirit Night Committee: Fr. John Kracher, Sr. Thérèse Bilodeau or Dirk Schmid: spiritnight@hotmail.ca
Ecumenism
*NEW* Annual Interfaith Model Passover Seder – Tuesday, March 10, 2015
This evening of interfaith and intercultural awareness will be held, Tuesday, March 10, 6:00 PM – 9:30 PM, Congregation Shaarey Zedek, 561 Wellington Avenue, Wpg. There will be a visit to the synagogue's sanctuary, an overview of this Jewish holiday's unique customs, prayers and songs and a traditional Passover Meal in a Seder setting, conducted by Rabbi Alan Green. Tickets: adults $25; children 12 and under $12; table of 8, $180. To reserve seats: B'nai Brith Canada at 204.487.9623 or wbb@bnaibrith.ca. View poster.
Parish Events
*NEW* Christ Our Saviour Parish, Steinbach: 'Seven Last Words of Jesus Christ on the Cross' – Holy Wednesday, April 1, 2015
This event will be held on Holy Wednesday, April 1 at 7:00 PM at Christ Our Saviour Parish, 365 Loewen Blvd., Steinbach, Manitoba. Eight choirs will lead the hymns of the passion of our Lord. There will be Mass at 5:00 PM. Free admission. All are invited. For more information: 204-326-3411. View poster.
*NEW* St. Alphonsus Parish: 'Run to the Empty Tomb', 5km Easter Fun Run –
Saturday, April 11, 2015
In supportof the parish's sponsored children from the Chalice Sponsorship Program, this morning run is open to all levels of runners and walkers! Do as many laps as you wish. Register by Wednesday, March 25th. To register: ginaborges@cjamesrun.com. For more information: 204-667-9580 or contactstals@gmail.com. To read all details: view poster.
Concert/Theatre
*NEW* 'Tears of Ebola' Benefit Concert – Thursday, March 19, 2015
This unique, multicultural concert sponsored by the African Communities of Manitoba Inc. and the Winnipeg Symphony Orchestra for the benefit of the Orphans of Ebola, will be held Thursday, March 19 at 7:30 PM, Pantages Playhouse Theatre; $50/ticket which can be purchased at https://www.wso.ca/tickets/browse-tickets/concert-detail/245or 204-949-3999. View flyer. Read pressrelease.
Community News
*NEW* Employment Opportunity: Actionmarguerite St. Boniface and St. Vital – Clerk-Spiritual Care
This is a part-time, bilingual position. The person will be responsible for performing various functions related to office management within the spiritual care team at Actionmarguerite St. Boniface and St. Vital. For more information: Daniel St. Vincent, 204-233-3692, ext. 521 or dstvincent@actionmarguerite.ca.
Development & Peace
*NEW* Responding to the Cry of the Rural Poor with the Bishops of Brazil
The Share Lent collection for D & P is on the 5th Sunday of Lent, March 22nd. In all places and circumstances, Christians, with the help of their pastors, are called to hear the cry of the poor. This has been eloquently stated by the bishops of Brazil: "We wish to take up daily the joys and hopes, the difficulties and sorrows of the Brazilian people, especially of those living in the barrios and the countryside – landless, homeless, lacking food and health care – to the detriment of their rights. Seeing their poverty, hearing their cries and knowing their sufferings, we are scandalized because we know that there is enough food for everyone and that hunger is the result of a poor distribution of goods and income." Pope Francis, The Joy of the Gospel. D & P has been working with the Brazilian bishops for many years to respond to the cry of the poor. Your generosity helps fund D & P's partnership with their Pastoral Land Commission, which works to support the rural poor through agricultural development and land reform. You can learn more about D & P work by picking up Share Lent materials at your Church or by visiting devp.org/en/sharelent2015 .
*NEW* Solidarity Visitor for Share Lent 2015: Evening with Bishop Rixen – Monday, March 16, 2015
An evening (held in French) with Bishop Rixen will be held on March 16th at 7:00 PM at the Saints-Martyrs-Canadiens Parish Hall, 289 Dussault Avenue, Winnipeg. He will discuss his work in Brazil with the Pastoral Land Commission. For more information: Janelle Delorme, jdelorme@devp.org or 204-231-2848. Click here for the French poster. Bishop Eugenio Rixen, affectionately known as Dom Eugenio, has defended the rights of small farmers and the dignity of the poor for the last 17 years in Brazil. Through his work with the Comissão Pastoral da Terra (Pastoral Land Commission), he has become a national and international symbol of the struggle for agrarian reform in Brazil. Read more: http://www.devp.org/en/sharelent2015/visitors
News from the CCCB
(Canadian Conference of Catholic Bishops)
*NEW* Message by Pope Francis for Lent 2015
In 2015, the Message of Pope Francis for Lent is "Make your hearts firm (cf. Jas 5:8)". Based on the theme of the globalization of indifference, the Holy Father expresses his hope "that all those places where the Church is present, especially our parishes and our communities, may become islands of mercy in the midst of the sea of indifference!" Link to the Message of the Holy Father
Stewardship
*NEW* Stewardship Reflection - 3rd Sunday of Lent March 8, 2015
"You shall not carve idols for yourselves in the shape of anything…" Exodus 20:4 How many "gods" do you put before God? "Idols" do not always take the shape of physical things, things we can touch and feel. Those are easy to recognize. Many times they take the form of things we cannot touch and are much harder to spot - pride, power, ego, comfort or health.
Consultations of the Faithful for the Synod on the Family: Tuesday, March 10, 2015
---
Catechetics
---
Year of Consecrated Life
Read Archbishop LeGatt's Message
---
Ken Yasinski: What is a Catholic's
Core Identity?
---
Photo Gallery
---
Diocesan Protocol for the Protection of Children, Youth and Vulnerable Adults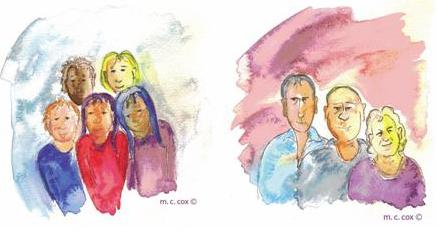 ---
Evangelization - Associated Ministries
---
Native Ministry
---
Pope Francis & Vatican - Latest News
---
Canadian Conference of Catholic Bishops
---
Read Today's Gospel
---
Salt & Light Television
---
Send us your...
Feedback
---
Employment Opportunites