Archdiocese of Saint Boniface - Mission
We are the people of God, the Body of Christ, and the Temple of the Holy Spirit of the Archdiocese of Saint Boniface. We live and share the threefold mission of Christ, the Priest, the Prophet and the Shepherd-King. This is our committment to live and celebrate our call to holiness, to evangelize, and to build a community in God's image, grounded in love, justice, peace and reconciliation.
Réd Web - Our Faith Stories - Treasures to Share
Welcome to Our Faith Stories - Treasures to Share. This section of our website is meant for us to share the ways in which we live out our Catholic faith through various activities, events, experiences and celebrations. Here we'll get to know, inspire, heal and encourage one another. May we continue to grow in unity as a family of faith, through the giving and receiving of our parish stories. For more information, contact: communications@archsaintboniface.ca
Getting Ready for a Mission Trip
Students from three Catholic schools - St. Paul's High School,St. Mary's Academy and St. Boniface Diocesan High School fled to Holy Family Parish for a day filled with activities before they all take off for a Mission trip to El Salvador in July 2015. Read more.
2014 Archives of Our Faith Stories, click here.
Recent News and Events
January 27, 2015
Click here to read the complete Weekly News Bulletin
Click here for 'Events Calendar'
Archdiocesan News
*NEW* Archbishop's Schedule
To view Archbishop LeGatt's schedule for the month of February 2015, click here.
*NEW* Lenten Longings: FORMATION SESSIONS & Looking Ahead for the New Evangelization –
February 7 to 11, 2015
The Archdiocese of Saint Boniface is now in a process of transition, one that will see parishes look to respond to the call of the Gospel to bear witness to our faith. Here is a summary of these sessions: 1) Sr. Marie Cooper, SJC, will help parishes use the Lenten Longings resources; 2) Lillian Ćulumović will address: The New Evangelization: What's That? What will follow the ARISE experience? Pope Francis is challenging us to go out! What is evangelization and the New Evangelization? What is our mission? All are welcome to join these sessions even if they have not yet been involved in the small faith sharing groups. This would be a timely session for Pastors and Parish Life Directors to attend with their Parish Pastoral Councils. We look forward to continue supporting all initiatives as well as offering resources and workshops for your parishes. For further information: Lillian Ćulumović, Coordinator of Evangelization & Adult Faith Formation at lculumovic@archsaintboniface.caor or 204-594-0276. View schedule.
*NEW* Rite of Election - Sunday, February 22, 2015
The Rite of Election will be held at the Saint Boniface Cathedral, Sunday, February 22nd at 3:00 PM followed by a celebration. All catechumens preparing for baptism, and candidates preparing for full reception into the Church at Easter should participate in this event. The godparents, sponsors, RCIA teams and parish communities are all invited to come and celebrate with them. For the complete 'Rite of Election Ritual 2015' and to fill out the enclosed form (include the name of your parish and pastor, as well as the full names of both catechumens and candidates), click here. Submit the completed form before Friday, February 6 to Lillian Culumovic, Coordinator of Adult Faith Formation by e-mail to lculumovic@archsaintboniface.ca or fax 204-237-9942.
Marriage, Family & Life
*NEW* Worldwide Marriage Encounter Weekend – March 6 to 8, 2015
The next Worldwide Marriage Encounter weekend: 'A Weekend of Discovery… A Lifetime of Love' will be held March 6 – 8, at St. Benedict's Monastery and Retreat Centre, 225 Masters Ave, West St. Paul. The weekend is open to any married couple wanting to make a good marriage even better. For more information: Serge & Ira Boulet at 204-951-8075 or by email at sergeira.boulet@gmail.com Read more.
*NEW* Marriage Tip
The internet and social media can enrich our lives, but they can also threaten your marriage. It's not only pornography or finding old flames on Facebook, but also the time taken from interaction with your beloved. Agree on mutual limits to screen time.
Vocations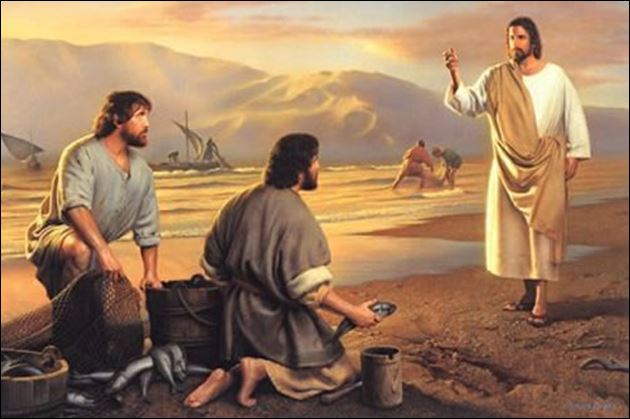 *NEW* 'Come and See' Day of Discernment - Saturday, March 7, 2015
Are you thinking God might be calling you to a priestly vocation? Do you want to learn and know more about seminary and the life of a priest? On Saturday, March 7th from 9:00 AM until 4:00 PM at the Archdiocese, 151 avenue de la Cathédrale, Archbishop LeGatt will be hosting a Day of Discernment for men ages 16 and older. For more information, call the Diocesan Vocations Director Fr. Kevin Bettens at 204-261-1579 or email kevinbettens@hotmail.com. You can follow us on twitter too at www.twitter.com/Stboniface1. Here I am Lord. Send me! Isaiah 6:8.
Community News
*NEW* The Catholic Women's League of Canada: Annual Day of Celebration – Saturday, February 14, 2015
This event to learn more about the indigenous sisters, culture and namesake of the church will be held Saturday, February 14 at St. Kateri Tekakwitha Church, Home Street & Ellice Avenue, Winnipeg; registration at 9:30 AM, program from 10:00 AM – 3:00 PM. Registration: $15/person and includes lunch and refreshments. Registration deadline: Saturday, February 7, 2015. View poster.
*
NEW* Homage to Manitoba's Catholic Women Religious: Eucharistic Celebration – Sunday, March 8, 2015
In honor of Manitoba's Catholic Women Religious, a Eucharistic Celebration will be held Sunday, March 8 at the Saint Boniface Cathedral, 190 Cathedral Avenue, Winnipeg; 10:00 AM. Mass will be co-presided by Archbishop LeGatt, Archbishop Gagnon and Metropolitan Huculak. Recognition Luncheon: at 11:30 AM, Saint Boniface Cathedral Hall; $25/ticket – available at 204-233-allô or www.sisterslegacy.ca. For more information: Sylvie Fouasse at 204-925-2320, ext. 108 or admin@consultjtm.ca View poster.
Development & Peace
*NEW* Share Lent Workshop - SOW MUCH LOVE TO GIVE – Saturday, January 31, 2015
This workshop will be held: Saturday, January 31; 9:00 AM - 2:00 PM; Micah House, 1039 Main St., Winnipeg. Registration and refreshments at 9:00 AM. Lunch and childcare provided. *Please bring seeds from your garden to share and trade with others. For more information: Janelle.Delorme@devp.org or 204-231-2848.
*NEW* Job Position - Office Clerk
Join the Development & Peace team as an office clerk (part-time occasional position, 2 days a week) in the Manitoba regional office! Must be bilingual. Please submit your CV and cover letter by 4:00 PM, Tuesday, February 10, 2015. For more information: Janelle.Delorme@devp.org or 204-231-2848.
*NEW* 'Share Lent' Materials - SOW MUCH LOVE TO GIVE
We approach the Lenten season as a time to draw closer to God through prayer, fasting, and almsgiving. As people of faith, we invite others in our parish, our schools, and our community to join us in opening our hearts to solidarity with our sisters and brothers in the Global South and take action together to build a better world. For almost 50 years, Canadian Catholics have generously and faithfully responded to the cry of the poor by giving generously to Development & Peace (D & P). We have walked side by side with the women, men and children who experience the injustice of poverty, no matter where they may be. This Lent we are asked to sow seeds of love as we continue to lead the "One Human Family, Food for All" campaign across Canada, which was launched by Pope Francis in December 2013. With members of Caritas Internationalis around the world, the Canadian Catholic Organization for D & P works to build a world where no one goes hungry. To access and order campaign materials: http://www.devp.org/en/sharelent2015/materials.
*NEW* Earthquake in Haiti – Looking Back at 5 Years of action
The 5th anniversary of the earthquake in Haiti is an opportunity for Development & Peace (D & P) to honor all of the direct and indirect victims of this terrible earthquake and to reiterate our deep and ongoing commitment to the most vulnerable. Our Haiti reconstruction program is the most extensive ever carried out by D & P in one country, and remains one of our most important programs. To learn more about D & P's work in Haiti and read the report 'Looking back on 5 years of action': http://www.devp.org/en/emergencies/haiti.
Monthly Prayer Intentions of Pope Francis
*NEW* Pope's Prayer Intentions for February 2015
Universal: That prisoners, especially the young, may be able to rebuild lives of dignity.
Evangelization: That married people who are separated may find welcome and support in the Christian community.
Stewardship
*NEW* Stewardship Reflection
4th Sunday in Ordinary Time - February 1, 2015
"Brothers and sisters: I should like you to be free of anxieties." – 1 Corinthians 7:32
How much anxiety do we bring upon ourselves by constantly worrying about not having enough or attaining more things? God won't necessarily give you everything you want, but He will provide everything you need. Try this – use the word "pray" instead of the word "worry" in the future.
Year of Consecrated Life
Archbishop LeGatt's Pastoral Letter
---
Photo Gallery
---
Diocesan Protocol for the Protection of Children, Youth and Vulnerable Adults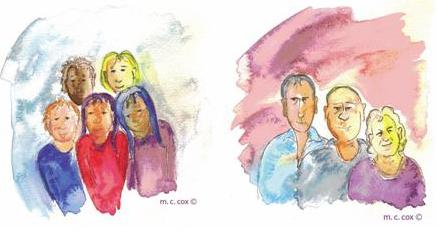 ---
Catechetics
---
'Turtle on a Fencepost'
by Ken Yasinski
---
Evangelization - Associated Ministries
---
Native Ministry
---
Social Pastoral Mission - Associated Services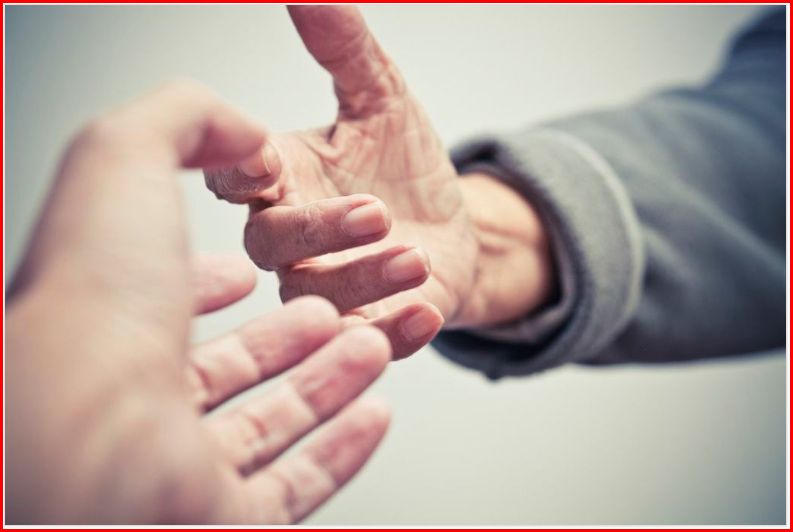 ---
Employment Opportunites
---
Pope Francis & Vatican - Latest News
---
Canadian Conference of Catholic Bishops
---
Read Today's Gospel
---
Salt & Light Television
---
Send us your...
Feedback
---