Our Faith Stories, Treasures to Share
Welcome to Our Faith Stories - Treasures to Share. This section of our website is meant for us to share the ways in which we live out our Catholic faith through various activities, events, experiences and celebrations. Here we'll get to know, inspire, heal and encourage one another. May we continue to grow in unity as a family of faith, through the giving and receiving of our parish stories. For more information, contact: communications@archsaintboniface.ca
Posted March 25, 2015

CANA – A Time for Couples (and children)

...our Cana session made it feel like a safe place to discuss issues we were normally too tired or had no time to talk about." Testimony of a husband. Read more. Next CANA session July 2015.

Posted March 25, 2015

With the Poorest of the Poor

Bishop Eugenio Rixen, now 70 years of age, has lived in Brazil for 35 years, amongst the poorest of the poor. On March 16th, 2015, he arrived in Winnipeg for the first time, to share his experiences. Read more.

Posted March 18, 2015

Dr. Larry Rados discusses the risks of euthanasia and assisted suicide during Life's Vision luncheon on February 7, 2015. Read more.

Posted March 17, 2015

St. Emile Parish - The Blessings of ARISE Together in Christ

Our parish has been blessed in so my ways because of the dedicated parishioners who trained as leaders and by all those who faithfully participated in the small faith sharing communities of ARISE Together in Christ. Read more.

Posted March 4, 2015

Standing on Holy Ground:

Lenten Reflection on the Ministry of

Presence to the Sick, Elderly

and Disabled

by Deacon Stepan Bilynskyy

In my practice as a health care chaplain, I remember a 104 year old lady, a resident of the nursing home, who was suffering from many chronic illnesses, causing excruciating pain, that was at times difficult to control by medications... Read more.
'Healing of Families' Conference with Fr. Yozefu-B. Ssemakula:
Fort Alexander Parish, Fort Alexandre, February 13-15, 2015
Archives 2014 & 2015, Our Faith Stories, click here.
Recent News and Events
April 21, 2015
Click here to read the complete Weekly News Bulletin
Click here for 'Events Calendar'
Marriage, Family & Life
*NEW* 'Late Night with the Bishops' Event - Monday, May 11, 2015
During this talk-show style event, the three Archbishops of Southern Manitoba will entertain us on their experience of Family as a School of Love! Archbishop Albert LeGatt of the Archdiocese of St. Boniface, Archbishop Richard Gagnon of the Archdiocese of Winnipeg and Metropolitan Lawrence Huculak, OSBM of the Ukrainian Catholic Archeparchy of Winnipeg will be present. The event will be held on Monday, May 11 at 8:30 PM on the lower level of the St. Boniface Cathedral, 190 de la Cathédrale Avenue, after the Gospel of Life, which will take place in the Cathedral at 7:30 PM. The event is organized as part of the National Week for Life and the Family 2015. View poster.
*NEW* Movie Viewing: 'Irreplaceable' - Tuesday, May 12, 2015
What is Family? Does it still matter in today's society? These are the questions explored in the beautiful film, 'Irreplaceable'. This movie will be shown on Tuesday, May 12 at 7 PM at Micah House, Catholic Centre for Social Justice, 1039 Main St., Winnipeg. The movie will be followed by a short discussion. Popcorn and refreshments will be provided. All are welcome! This event is organized as part of the National Week for Life and the Family 2015. View poster.
*NEW* Brainstorming Event: How Do We Make Church More Family-Friendly? - Wednesday, May 13, 2015
Are you interested in seeing your parish become more Family-Friendly? This event is an opportunity to share ideas, experiences and best practices to bring back to your parish and pastor! Open to people of all parishes and dioceses in Manitoba. The Brainstorming Event will be held on Wednesday, May 13 at the Parish of St. Timothy Hall, 135 John Forsyth Road, Winnipeg, from 7:00 PM - 8:00 PM, with refreshments and fellowship until 8:30 PM. Child care service will be provided. Please let us know if you will bring your kids: 204-949-3760. This event is organized by the St. Timothy Parish Marriage, Family and Life Team, as part of the activities for the National Week for Life and the Family 2015. View poster.
*NEW* 'Rise Above': Dessert Reception - Friday, May 22, 2015
A Dessert Reception will be hosted by the 'University of Manitoba Students for a Culture of Life' who are establishing a scholarship/bursary for a single parent presently enrolled, or in the process of applying, at the U of M. This reception will take place on Friday, May 22 at 7:00 PM, Holy Eucharist Parish Centre, 460 Munroe Street, Winnipeg; until May 1st : $13/ticket or $88/table; after May 1st : $15/ticket or $100/table. For more details: Facebook, https://www.facebook.com/events/412738292232517. To purchase tickets: uofmscl@gmail.com. View poster.
*NEW* Marriage Tip
With so many responsibilities – caring for your family, work, tending to the house, etc., there are many things to worry and stress about. Entrust them to God and find peace; He will deliver you.
Youth & Young Adult Ministry
*NEW* Catholic Underground – April 30, 2015
Come join other youth and young adults at St. Joseph's Church, 355 Andrews Street, Winnipeg for an evening of music and fellowship. The speaker for the evening will be Paul J. Kim. Starts at 7:00 PM. Want to see what Paul does? Check out his website: www.pjkmusic.com. For more information: Mireille Grenier, mgrenier@archsaintbonifac.ca or 204-594-0278. View poster.
*NEW* WYD 2016 - Only a couple of places left!
There are only a couple of places left to join the Archdiocese of Saint Boniface Delegation for the World Youth Days. Curious to find out what are the WYD or want more information? Contact Mireille Grenier: mgrenier@archsaintboniface.ca or 204-594-0278.
*NEW* Faith-Based Community Experience for 19-35 Year Old Single Catholic Women.
If you are looking for "affordable rent" and more, Discernment House, at 851 University Drive, Saskatoon, Saskatchewan, may be the place for you. The Sisters of the Presentation offer you a home away from home which is located within a 15- minute walk from the University of Saskatchewan and is close to downtown. As you work or study, this program offers you the opportunity to live a community experience and to grow in your personal faith through prayer, reflection, spiritual direction and service. Registrations now accepted for September 2015. For more information: Sr. Lucie, 306-244-0726 or sk.dhouse@gmail.com or www.presentationofmary.ca.
Nathanael 2015-2018: A New Chapter
*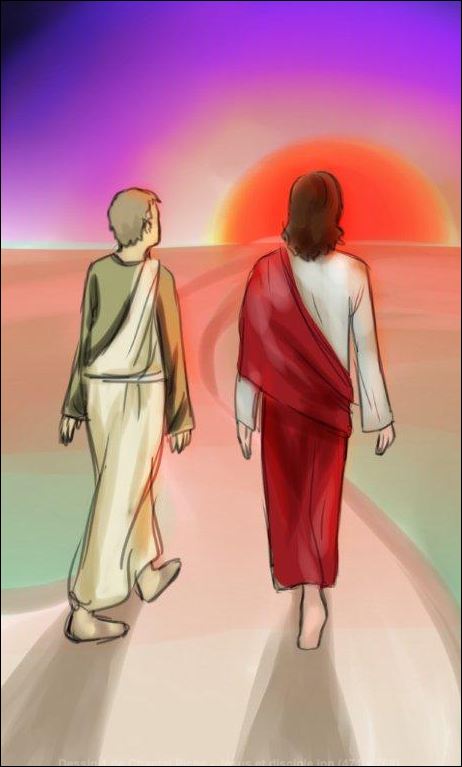 NEW* Nathanael, a New Chapter 2015-2018, Lay Faith Formation: Beginning in September 2015
NEW DEADLINE - JUNE 1, 2015: Extension given for sending in the 'Request for Interview' form signed by Pastor or Parish Life Director. Does this sound like you? Looking for something new in your relationship with Jesus? Challenged to be all you can be? Seeking to become an intentional disciple of Jesus? Willing to become the change the Church needs? Thirsting to know God? Seeking a DEEPER walk? Questions but no answers? Life-directing influence. LEADership. A Heart for Unity. Nathanael is for you. To find out more: http://www.archsaintboniface.ca/main.php?p=582 or ask your Pastor or inquire at your parish.
Parish Events
*NEW* St. Claude Parish: Mother's Day Brunch – Sunday, May 10, 2015
This brunch will be held Sunday, May 10th at the St. Claude Community Centre, 11:00 AM - 1:00 PM; Tickets: $12/adult; 5 to 10 years, $6; under 10 years, free. All proceeds will go to the St. Claude Community Handivan.
*NEW* Sainte Anne Church: Evening with Dr. Larry Rados 'Euthanasia: Why Not?' – Thursday, May 14, 2015
This event will take place Thursday, May 14 at Sainte-Anne Church, 162 Central Avenue, Sainte-Anne-des-Chênes, Manitoba, 7:00 PM. For more information: 204-422-8496.
Community News
*NEW* Adoramus Ministries: A Celebration of Remembrance for Mothers Day – Sunday, May 10, 2015
This interdenominational celebration with facilitators, Father Robbie McDougall and Deloris Chartier, will be held on Sunday, May 10 at 2:00 PM, Green Acres Memorial Gardens Chapel, Highway #1 East at 1 Green Acres Lane. For more information: 204-237-7899.
Development & Peace (D & P)
*NEW* Solidarity Race – Wednesday, May 6, 2015
Come out, have fun and meet like-minded youth and young adults while learning about D & P and the role of the Solidarity Youth Team through our very own mini Amazing Race which will start at the Pastoral Centre, 622 Taché Avenue, Winnipeg, Wednesday, May 6, 6:00 PM – 9:00 PM. There will be food and drinks and chances to win exciting prizes! Invite anyone else you think may be interested and spread the word about this exciting upcoming evening! Suggested $5 donation (no one will be refused if they are unable to donate). For more information or to register: Shanley at Jeunesse.St-Boniface@devp.org. Facebook: https://www.facebook.com/events/459937544176250/. View poster.
*NEW* Annual Regional Assembly – Friday, May 22 & Saturday, May 23, 2015
Manitoba's Annual Regional Assembly will be held on May 22nd and 23rd in the Academic Hall at the Université de Saint-Boniface, 200 avenue de la Cathédrale. On Friday, May 22, 7:00 PM - 10: 00 PM (doors open at 6:30 PM), youth and young adults will be highlighted; a wine and cheese will be served. On Saturday, May 23, 9:00 AM - 4:00 PM (refreshments at 8:30 AM, lunch included) there will be presentations and reflections, as well as the annual meeting. A more detailed schedule will be available shortly. To register: contact Pierre, office clerk, at dpmanitoba@devp.org or at 204-231-2848. All are welcome!
*NEW* D & P honored to receive $10,000 from SALNAM for Ebola relief efforts
On March 20, 2015 the Sierra Leone Nationals Association of Winnipeg (SALNAM) presented a $10,000 cheque to D & P, which is the Canadian member of Caritas Internationalis, to support the organization's efforts to fight the Ebola virus in Sierra Leone. D & P is working with several local organizations, including Caritas Sierra Leone, who are carrying out community-based projects aimed at addressing key factors associated with the spread of the disease, as well as the medium and long-term consequences the epidemic has had on the economy, the social fabric and food security. The strong community ties held by these local groups have been essential in raising awareness about the disease, helping people recover from its consequences and in giving particular attention to those who are most vulnerable, such as children who have been left orphaned or people who have recovered from the disease but face stigmatization. D & P has committed $350,000 to its partners to respond to this crisis. To learn more about relief efforts or to donate: http://www.devp.org/en/emergencies/ebola. To read the most recent blog about the SALNAM donation: http://www.devp.org/en/blog/solidarity-has-no-borders
News from the CCCB
(Canadian Conference of Catholic Bishops)
*
NEW* World Day of Prayer for Vocations 2015 – Sunday, April 26, 2015
This fourth Sunday of Easter, April 26, the Church will mark the 52nd World Day of Prayer for Vocations. The Holy Father has released a message on the theme "Exodus, a fundamental experience of vocation", which is available on the Vatican website. In his Message, Pope Francis states: "... this liberating exodus towards Christ and our brothers and sisters also represents the way for us to fully understand our common humanity and to foster the historical development of individuals and societies. To hear and answer the Lord's call is not a private and completely personal matter fraught with momentary emotion. Rather, it is a specific, real and total commitment which embraces the whole of our existence and sets it at the service of the growth of God's Kingdom on earth." Link to the Holy Father's Message
Stewardship
*NEW* Stewardship Reflection - 4th Sunday of Easter - April 26, 2015
"I am the good shepherd...and I lay down my life for the sheep…and they will heed my voice." John 10:14-16 When you pray, do you only ask Jesus for things that you want? Do you ever ask Jesus what He wants you to do? How do you listen for the response? The answer is usually in "quiet whispers". Take time in silent, daily prayer to hear His answer
Nathanael 2015-2018
Archbishop LeGatt invites you...
---
Here is the all new Diocesan InfoJournal, Spring 2015 edition!
To read, click on the cover page.
---
Catechetics - April Resources
---
Year of Consecrated Life
Read Archbishop LeGatt's Message
---
'We Had To Trust' - Tom and Amy's Story
---
Photo Gallery
---
Diocesan Protocol for the Protection of Children, Youth and Vulnerable Adults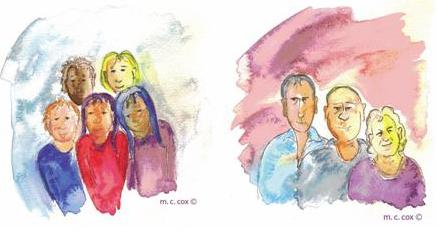 ---
Evangelization - Associated Ministries
---
Native Ministry
---
Pope Francis & Vatican - Latest News
---
Canadian Conference of Catholic Bishops
---
Read Today's Gospel
---
Salt & Light Television
---
Send us your...
Feedback
---
Employment Opportunites