Our Faith Stories, Treasures to Share
Welcome to Our Faith Stories - Treasures to Share. This section of our website is meant for us to share the ways in which we live out our Catholic faith through various activities, events, experiences and celebrations. Here we'll get to know, inspire, heal and encourage one another. May we continue to grow in unity as a family of faith, through the giving and receiving of our parish stories. For more information, contact: communications@archsaintboniface.ca.
Posted July 24, 2015

Truth & Reconciliation Commission of Canada

Closing Event in Winnipeg, June 2, 2015. View video.

Posted July 23, 2015

Shawls to Sustain the Sick

Since March 2014, members of the 'Shawls of Compassion' team have been knitting and crocheting shawls destined for the sick and suffering who welcome the comfort the shawls bring. Read more.

Posted July 8, 2015

Celebrating Multiculturalism

If all of Canada celebrates July 1st, the Cathedral of Saint Boniface also joined in a day which was aimed at celebrating all the different cultures rooted in the city and in Canada. Read more.

Posted June 30, 2015

Two years of sharing and spirit of community

The reconciliation of First Nations communities has long been a subject both grievous and complicated, but there is hope... Read more.

Posted June 12, 2015

Saint Boniface Celebrates the Feast of Corpus Christi

This is the first time that the parishioners of Holy Cross and Precious Blood Parishes get together and walk side by side in the procession to celebrate the Feast of Corpus Christi, Sunday, June 7, 2015. Read more.
Archives 2014 & 2015, Our Faith Stories, click here.
Recent News and Events
July 7, 2015
Click here to read the complete Weekly News Bulletin
Click here for 'Events Calendar'
Summer Schedule for the Archbishop's Office
The office of Most Reverend Albert LeGatt, Archbishop of Saint Boniface, as well as the secretary's office, will be closed from August 3rd to August 14th inclusively. For any urgent matter, please contact Fr. Carl Tarnopolski, Vicar General.
Summer Schedule for the Pastoral Centre and the Resource Centre
The Saint Boniface Pastoral Centre and Resource Centre (622 Taché Avenue) will be closed from Wednesday, July 1st until Friday, July 31st inclusively. The centre will reopen on Tuesday, August 4th.
Summer Publication of the Weekly News Bulletin
The Weekly News Bulletin will not be published from Tuesday, July 14th until Tuesday, August 18th inclusively. The publication will resume on Tuesday, August 25th. Please submit your announcements to us, according to this schedule.
Archdiocesan News
*
NEW* Archbishop's Schedule
To view Archbishop LeGatt's schedule for July & August 2015, click here.
Catechetics
*NEW* Fall Formation – September 24, 26, & 29, 2015
These September sessions will help you get to the heart of knowing what we believe and assist you in joyfully sharing those beliefs with others. Choice of dates! As a parent, catechist, facilitator, friend or companion in faith we invite you to explore and share the gift of the Catholic faith with others! The formation will centre around the book: "A Well-Built Faith: A Catholic's Guide to Knowing and Sharing What We Believe". A $15 book fee is payable upon arrival (you get to keep the book!). For information and registration, view poster.
Marriage, Family & Life
*NEW* Marriage Tip
Is your entertainment time ruled by "screens"? Take a break. Use 'screen-free' time as a way to reignite romance and reunite your family the old fashioned way – with conversation, games, and creative fun. Give your loved ones the gift of reducing your screen time to a minimum this summer! During July & August, if you wish to read more Marriage Tips, visit the website: For Your Marriage.
Community News
*NEW* College of Dentistry, University of Manitoba – Welcomes New Patients for Their Complete Dentures Program
Anyone who currently has dentures, as well as those who may be seeking complete dentures for the first time are welcome and encouraged to seek treatment through the College of Dentistry. To arrange your personal screening appointment: 204-789-3505. 1- View pamphlet. 2- Frequently Asked Questions.
News from the CCCB
(Canadian Conference of Catholic Bishops)
*NEW*
Message for 2015 World Tourism Day
The 2015 World Tourism Day will be celebrated this September 27. The Pontifical Council for the Pastoral Care of Migrants and Itinerant Peoples has released its annual Message, on the theme One billion tourists, one billion opportunities. The Pontifical Council states that "we are in a phase of change in which the way of moving is changing and consequently the experience of traveling as well. Those who go to countries different from their own do so with the more or less conscious desire to reawaken the most hidden part of themselves through encounter, sharing and confrontation. More and more, a tourist is in search of direct contact with what is different in its extra-ordinariness." Link to the Message (PDF)
Pastoral Assignments of Priests and Parish Life Directors, 2015
---
Catechetics - June Resources
---
Diocesan InfoJournal, SUMMER 2015
To read, click on the cover page.
---
Nathanael 2015-2018
Archbishop LeGatt invites you...
---
Late Night with the Bishops
May 11, 2015
Super talk-show with the three Archbishops who entertain us on their experience of Family as a School of Love!
---
International Eucharistic Congress 2016
---
Year of Consecrated Life
Read Archbishop LeGatt's Message
---
Native Ministry
---
Photo Gallery
---
Diocesan Protocol for the Protection of Children, Youth and Vulnerable Adults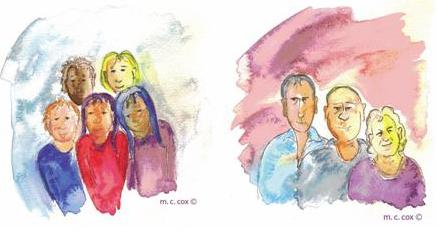 ---
Connecting to the Body of Christ
Bobby & Carol's Story
---
Evangelization - Associated Ministries
---
Pope Francis & Vatican - Latest News
---
Canadian Conference of Catholic Bishops
---
Read Today's Gospel
---
Salt & Light Television
---
Send us your...
Feedback
---
Employment Opportunites