Our Faith Stories, Treasures to Share
Welcome to Our Faith Stories - Treasures to Share. This section of our website is meant for us to share the ways in which we live out our Catholic faith through various activities, events, experiences and celebrations. Here we'll get to know, inspire, heal and encourage one another. May we continue to grow in unity as a family of faith, through the giving and receiving of our parish stories. For more information, contact: communications@archsaintboniface.ca
Posted June 12, 2015

Saint Boniface Celebrates the Feast of Corpus Christi

This is the first time that the parishioners of Holy Cross and Precious Blood Parishes get together and walk side by side in the procession to celebrate the Feast of Corpus Christi, Sunday, June 7, 2015. Read more.

Posted June 2, 2015

Are You Keeping the Faith? Well, You Shouldn't! You Should be Giving it Away!

On April 24th and 25th, 23 enthusiastic St. Tim's parishioners were part of the 170 enthusiastic participants from parishes in the Archdiocese to attend the New Evangelization Summit. What did we learn? Read more.

Posted May 27, 2015

Exploring the Prophets

Every year, the Bat Kol Tri-Diocesan Committee organizes two activities meant to help promote the Christian-Jewish dialogue. Do we truly believe that we must prophesy in our own milieu so that 'God's decisions may materialize?' Read more.
Archives 2014 & 2015, Our Faith Stories, click here.
Recent News and Events
June 23, 2015
Click here to read the complete Weekly News Bulletin
Click here for 'Events Calendar'
Summer Schedule for the Archbishop's Office
The office of Most Reverend Albert LeGatt, Archbishop of Saint Boniface, as well as the secretary's office, will be closed from July 1st to July 6th inclusively and from August 3rd to August 14th inclusively. For any urgent matter, please contact Fr. Carl Tarnopolski, Vicar General.
Summer Schedule for the Pastoral Centre and the Resource Centre
The Saint Boniface Pastoral Centre and Resource Centre (622 Taché Avenue) will be closed from Wednesday, July 1st until Friday, July 31st inclusively. The centre will reopen on Tuesday, August 4th.
Summer Publication of the Weekly News Bulletin
The Weekly News Bulletin will not be published from Tuesday, July 14th until Tuesday, August 18th inclusively. The publication will resume on Tuesday, August 25th. Please submit your announcements to us, according to this schedule.
Archdiocesan News
*
NEW* Annual Diocesan Pilgrimage in Saint Malo – Sunday, August 9, 2015
The annual pilgrimage will be held at the grotto in Saint Malo on Sunday, August 9. At the grotto site, Mass will be presided by Archbishop Noël Delaquis at 9 AM; followed by breakfast. Confessions will take place from 1 PM – 2 PM; followed by one hour of adoration at 2 PM. French Mass will be celebrated at 11 AM. Free will offering. View poster.
Catechetics
*NEW* (Revised brochure) Seeking the Face of Christ in All: Come and See, He is Among Us! - November 5, 6, 7, 2015
The Western Conference for Catholic Religious Educators (WCCRE) is pleased to have their biennial conference that moves across western Canada hosted in St. Boniface, Winnipeg, Manitoba! Dr. Josephine Lombardi and Fr. Eugene (Red) O'Reilly, C.Ss.R, will be our keynote speakers. There are over a dozen workshops to choose from for all who seek to grow in faith. This is an opportunity of ongoing catechesis for all! For more information: 204 594-0273 or wccre.ca@gmail.com. View brochure and registration form. (Flex-registration is available!) Bursary information is available at www.wccre.org. View poster.
Marriage, Family & Life
*
NEW* Marriage Tip
Marriage Challenge: If you have children, the challenge is to negotiate child care responsibilities and still have the energy to be good, devoted spouses. Consider going on weekly dates.
Youth & Young Adult Ministry
*NEW* Only a few spots are left! – World Youth Day, 2016
There are only a few spots left for anyone who wishes to join the Archdiocese of Saint Boniface Delegation for the World Youth Days. Curious about what are the WYD or you want more information? Contact Mireille Grenier: mgrenier@archsaintboniface.ca, 204-594-0278.
*
NEW* Youth Rally – October 17, 2015
Save the date for the next Diocesan Youth Rally that will take place on Saturday, October 17 in Lorette, MB. Keep an eye out for the poster which will be available in September. For more information: Mireille Grenier, mgrenier@archsaintbonifac.ca, 204-594-0278.
Nathanael 2015-2018: A New Chapter
*
NEW* Lay Faith Formation: Beginning in September 2015 – NEW DEADLINE: JUNE 30, 2015
REMINDER: We are still receiving the 'Request for Interview' forms and have started the interview process. Have you sent in your form? It is not too late. Scan and email to lculumovic@archsaintboniface.ca OR fax to 204-237-9942. NEW DEADLINE: JUNE 30, 2015. To find out more: http://www.archsaintboniface.ca/main.php?p=582, Lillian Culumovic, 204-594-0276 or ask your Pastor or inquire at your parish.
Native Ministry
*NEW* Canadian Conference of Catholic Bishops (CCCB): Releases Initial Response to the Truth and Reconciliation Commission
Following its meeting of June 10-11, 2015, the Permanent Council of the CCCB has issued an initial response to the summary report and Calls to Action by the Truth and Reconciliation Commission of Canada. The Truth and Reconciliation Commission released its summary report and Calls to Action this past June 2. Read more...
News from the CCCB
(Canadian Conference of Catholic Bishops)
*NEW*
"Praise be to you, my Lord": Encyclical Letter of Pope Francis on Care for our Common Home
During a news conference at the Vatican Press Office on June 18, 2015, the Holy See presented the second Encyclical Letter that Pope Francis has issued since the beginning of his pontificate. Entitled "Praise be to you, my Lord" (Laudato si'), the central question posed by the Holy Father is: "What kind of world do we want to leave to those who come after us, to children who are now growing up?" (no. 160). Pope Francis continues: "This question not only concerns the environment in isolation; the issue cannot be approached piecemeal." It leads to questions about the meaning of existence and the values which should be the basis of social life: "What is the purpose of our life in this world? Why are we here? What is the goal of our work and all our efforts? What need does the earth have of us?" The Holy Father adds, "Unless we struggle with these deeper issues, I do not believe that our concern for ecology will produce significant results." Read more...
Stewardship
*NEW* Stewardship Reflection - 13th Sunday in Ordinary Time – Sunday, June 28, 2015
"…as a matter of equality your abundance at the present time should supply their want, so that their abundance may supply your want, that there may be equality." 2 Corinthians 8:14 Not only are we responsible for our own lives, but we are responsible for the lives of those around us. Not only is it important that we grow, nurture and share our gifts, but we should teach our children this same lesson and encourage others to do the same.
Pastoral Assignments of Priests and Parish Life Directors, 2015
---
Diocesan InfoJournal, SUMMER 2015
To read, click on the cover page.
---
Late Night with the Bishops
May 11, 2015
Super talk-show with the three Archbishops who entertain us on their experience of Family as a School of Love!
---
International Eucharistic Congress 2016
---
Catechetics - June Resources
---
Nathanael 2015-2018
Archbishop LeGatt invites you...
---
Year of Consecrated Life
Read Archbishop LeGatt's Message
---
Native Ministry
---
Photo Gallery
---
Diocesan Protocol for the Protection of Children, Youth and Vulnerable Adults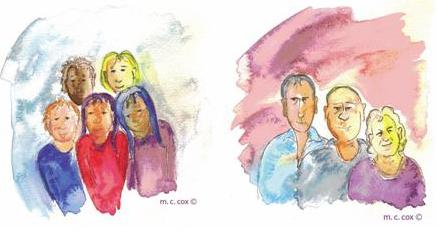 ---
Connecting to the Body of Christ
Bobby & Carol's Story
---
Evangelization - Associated Ministries
---
Pope Francis & Vatican - Latest News
---
Canadian Conference of Catholic Bishops
---
Read Today's Gospel
---
Salt & Light Television
---
Send us your...
Feedback
---
Employment Opportunites