Archdiocese of Saint Boniface
We are the people of God, the Body of Christ, and the Temple of the Holy Spirit of the Archdiocese of Saint-Boniface. We live and share the threefold evangelical mission of Christ: Prophet, Priest and Shepherd-King. Thus, we commit ourselves to live and celebrate our call to holiness, to evangelize and to build a Christ-like community grounded in love, justice, peace, and reconciliation.
Recent News and Events
Weekly News Bulletin - April 15, 2014
Click here to read the Weekly News Bulletin in PDF format
Archdiocesan News
*NEW* Web site Archdiocese of Saint Boniface
Come and discover the new website of the Archdiocese of Saint Boniface! During the last months, the website has been entirely redesigned to better reflect the vibrant life of the diocese, devoted people who serve in Christ's name, parishes, initiatives and services provided to share our faith. Together, may we endeavor with joy in spreading the Good News of Jesus Christ by the means of the website. Please send news of your parish activities, ministries and services, testimonies and photos to: communications@archsaintboniface.ca so that the website may truly reflect the life of the diocese and be a source of inspiration to all! To read Archbishop LeGatt's message regarding the website, click here.
*NEW* The Great Mission – April & May 2014
Pope Francis invites us to go meet people, outside of the churches. In response to the Pope's call, the Neocatechumenal Way Communities in our archdiocese, with the approval of Archbishop Albert LeGatt, respond to this call by presenting four preachings of the Good News which will be presented Sundays: April 27, May 4, 11 & 18 at 2:30 PM at the Saint Boniface Cathedral. All are welcome. View poster. For more information about the Neocatechumenal Way Communities, click here.
*NEW* "Gospel of Life" - Monday, May 12, 2014
Come and celebrate this annual diocesan event sponsored by The Knights of Columbus, Monday, May 12 at the Saint Boniface Cathedral. As usual and weather permitting, the event will start at 7:00 PM with the rosary in front of the cathedral, followed by Mass presided by Archbishop Albert LeGatt at 7:30 PM. Refreshments will be served following the mass.
Saint Boniface Archdiocesan Gala: Dinner & Evening - Thursday, May 29, 1014
Archbishop Albert LeGatt invites you to attend the 2nd annual St. Boniface Archdiocesan Gala Dinner and Evening on Thursday, May 29th, Victoria Inn Centennial Ballroom, 1808 Wellington Avenue; cocktails at 6:00 PM; dinner at 7:00 PM followed by an evening of music and entertainment; $125/ticket (charitable tax receipt - $75) During the evening, the new book by Éditions des Plaines, The St. Boniface Cathedral, will be launched. This year's proceeds are going to support the archdiocese's nine seminarians and the Saint Boniface Cathedral Renewal Project. For more information, contact the Archdiocese of Saint Boniface: 204-237-9851, ext. 200 or 204-233-ALLÔ. View poster.
Saint Boniface Diocesan Gathering - Friday, May 30 and Saturday, May 31, 2014
Mark your calendars now and plan to attend the Saint Boniface Diocesan Gathering to be held on May 30 and 31, 2014. Marguerite (Maggy) Barankitse, founder of Shalom House and winner of prestigious prizes for children's rights in Africa, will be our principal speaker and she will offer conferences in both French and English. There will be music, workshops and activities for the whole family. The day will conclude with the Diocesan Mass followed by a diocesan barbecue and evening concert. Keep the date and watch for more announcements in the months to come. View poster to inform one and all!
Employment Opportunity: Diocesan Coordinator of Youth and Young Adult Ministry
The Archdiocese of Saint Boniface is seeking to fill a full-time, bilingual position of Coordinator of Youth and Young Adult Ministry. The individual will be coordinating youth ministry efforts among youth and young adults between 12 and 35 years of age. This person will also be working in collaboration with the Director of the Pastoral Centre in order to implement the diocesan pastoral and missionary guidelines. To view the full job posting please visit diocesan website and click the icon: "Employment Opportunities". Questions may be directed to Pierre-Alain Giffard, Director of Pastoral Services at 204-594-0270 or pagiffard@archsaintboniface.ca. Closing date for applications: May 15th, 2014.
Employment Opportunity: Secretary for the Chancery Office of the Archdiocese of St. Boniface
The Diocesan Chancery Office is seeking a secretary. This position is permanent and part-time at a pace of two days per week. Those interested in this position are invited to apply by sending to the chancellor, Deacon Philippe Le Quéré, not later than April 30, 2014, at plequere@archsaintboniface.ca or by regular mail at 151, avenue de la Cathédrale, St. Boniface, MB, R2H 0H6. The employment application must contain at minimum: a letter of reference from your parish pastor; your resume; all pertinent document substantiating your qualifications and your experience for this position. The statement of merit criteria and the conditions of employment are available in English upon request. To view the complete position description, consult the diocesan website.
Catechetics
Archdiocese of Winnipeg – Employment Opportunity: Director of Catechetics
The Archdiocese of Winnipeg is seeking a Director of Catechetics who will be responsible for the promotion, coordination, facilitation and support of the Catechetical and Sacramental Preparation programs within the Archdiocese. This is a full time position with benefits. If you have the appropriate skills and experience and are interested in learning more about this opportunity, please forward your resume, the names of three references (one of whom should be your pastor) and your salary expectations, before May 16, 2014, to the: Archdiocese of Winnipeg Catholic Centre, Attention: Director of Catechetics Position,1495 Pembina Highway, Winnipeg, Manitoba R3T 4C6; Fax: 204-453-8179; E-mail: HumanResources@archwinnipeg.ca.
Marriage, Family & Respect for Life
Serena Natural Family Planning : Next Class – Tuesday, May 13, 2014
The next class in Natural Family Planning given by a certified Serena Manitoba teacher couple will be on Tuesday, May 13 from 7:00 PM to 9:00 PM. To register: 204-783-0091 or mbserena@gmail.com.
Campaign Life Coalition (CLC) Manitoba: Annual Fundraising Banquet – Saturday, May 10, 2014
'Discover what God has done…Imagine what He can do' is the theme of the CLC banquet held on Saturday, May 10. Cocktails: 5:30 p.m.; Dinner 6:30 p.m. at Canad Inns Destination Centre Polo Park, Ambassador Banquet and Conference Centre, 1405 St. Matthews Ave, Winnipeg. Guest speaker: Shawn Carney, Campaign Director of "40 Days for Life", is one of the most sought after pro-life speakers in America. $50/ticket; and $35/ticket for students. Table of 10: $500. Free parking. For hotel accommodations, contact: Canad Inns Destination Centre Polo Park at 204-775-8791. View poster.
March for Life, Winnipeg – Saturday, May 10, 2014
Get ready for the upcoming March for Life 2014! As every year, pro-lifers all across Canada march together to be the voice of the voiceless and to defend human life from conception to natural death. This year the March in Winnipeg will be held on Saturday, May 10 at 9:30 AM; starting point at the Legislative Building. Please view promotional videos and share with your family and friends: video 1; video 2 ;video 3; video 4.
Cana Session for Couples – Week of July 6-12, 2014
Offered by the Chemin Neuf Community, CANA is a six-day retreat for married couples to strengthen their marriage and deepen their spiritual life which will be held at the St. Charles Retreat Centre, 323 St. Charles St., Winnipeg. The weeklong, live-in session includes talks, prayer, time together as a couple, relaxation and celebration. Children come as well and follow their own program of activities. ***A "Come and See" meeting will be held Sunday, May 4, 3:00 PM to 5:00 PM at the St. Charles Retreat Centre. Come and see what to expect from a Cana session. Childcare will be provided, but you must RSVP: 204-885-2260, stcharlesretreat@hotmail.com View pamphlet.
Marriage Tip
If you want someone to change, encouragement is more effective than criticism. Look for one thing about your spouse or child's behavior that you can compliment today. Although easier with pre-schoolers, perhaps sending an older child an e-mail or text would work. Kiss your spouse.
Youth & Young Adult Ministry
Evening "Catholic Underground"- Wednesday, April 30, 2014
"Popple" is coming to Winnipeg! All youth are invited to come and participate in this "Catholic Underground" evening on Wednesday, April 30, 7:00 PM to 9:30 PM in the basement of the St. Boniface Cathedral. The guest speakers are Kyle Heimann and Dan Harms also known as "Popple", a two-man Catholic-comedic-acoustic-fun-loving ministry. "Popple" is known for mixing humor and reverence in both its music and speaking ministries. They specialize in upbeat, fun, interactive concerts, and also give entertaining and engaging keynotes. "Popple" regularly brings their ministry to Diocesan middle and high school events and has performed in over 40 dioceses across North America. View poster.
Work at the Saint-Malo Catholic Camps this Summer!
The Saint-Malo Catholic Camps are looking for young adults, 14 to 30 years old, to work or volunteer at camps this summer! We are looking for young adults who are on fire for their faith, and who are looking for a fun, dynamic, and fulfilling summer job, and who would serve as good role models to youth. Preference will be given to young adults who have previous youth ministry experience, in camps, or other, and who have at least a conversational level of French and English. Paid positions are available. For more information: Kevin Prada, Camp Coordinator, kevin@catholicway.net, or 204-347-5396 or website: www.stmalocamps.net.
Vocations
Archdiocesan Vocation Discernment Group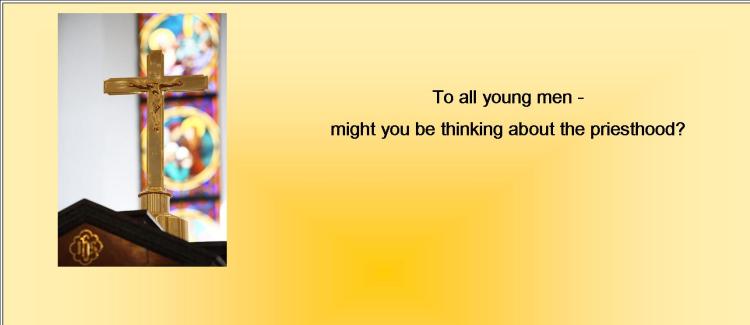 Are you discerning a call to the priesthood or religious life? Then come join our Archdiocesan Vocation Discernment Group. This once a month gathering is for those who are open to the call of God to the priesthood, to discuss and reflect upon issues concerning priestly life and ministry, and to provide fellowship and support among those who are discerning God's call. Open to men in grade 12 or older, participants have the opportunity to interact with seminarians and diocesan priests. If you would like to join us or for more information, call or email the Archdiocesan Vocation Director, Fr. Kevin Bettens at kevinbettens@hotmail.com or 204-261-1579. 'Here I am, send me!' Isaiah 6:8
Parish Events
*NEW* Holy Redeemer Knights of Columbus: 'Country Blend' Evening – Friday, May 2, 2014
Country Blend, an evening of live classic country and gospel music will be held on Friday, May 2nd Holy Redeemer Parish, 264 Donwood Drive, Winnipeg. Doors open at 6:45 PM. Show starts at 7:30 PM. $20/ticket. For more information or to buy tickets: 204-669-0501; click here.
Annual Ecumenical "Way of the Cross" for the Winnipeg River Deanery - Good Friday, April 18, 2014
The Annual Ecumenical "Way of the Cross" will take place in Pinawa. The procession with a seven-feet wooden cross will start at 12:30 PM from the Lutheran Church of Pinawa around the town accompanied by Christian parishioners from the Pinawa Alliance Church, Lutheran Church of Pinawa, Christian Fellowship Church and Saint Francis of Assisi Catholic Church. The Christian community of Pinawa invites everyone to join in this procession with prayers, songs, and meditation on the life, passion, death and resurrection of our Lord, Jesus Christ. All are welcome. Time of fellowship after the procession. For more information: Fr. Jose at 204-345-2900.
Holy Cross Parish: Breakfast/Brunch Fundraiser – Sunday, April 27, 2014
Come share some great food and Community Spirit at Holy Cross' Breakfast/brunch fundraiser in the parish hall, 252 Dubuc St. on Sunday, April 27 from 10:00 AM – 2:00 PM. Breakfast will be eggs, sausages, regular & blueberry pancake, beans, toast, yogurt, granola, juices, tea and coffee. Plus, 50/50 draws & door prizes! Funds raised will help with parish building projects & hall renovations. For more information: www.holycrossparish.ca.
Retreats
Virtual Lenten Retreat
The Catholic School of Evangelization will be offering, for the first time, a virtual Lenten retreat. This free retreat will consist of meditations based on the day's readings and will be posted daily onto our retreat website therefore making it easy for you to easily access these meditations from your computer or mobile device. The reflections will be written by members of the Saint-Boniface community and will last 5 to 10 minutes. This retreat will be an easy, convenient and beautiful way to journey through this year's Lenten season together. Visit www.cselentenretreat.wordpress.com to follow our retreat, and sign up for daily email reminders! For more information, contact Kevin: kevin@catholicway.net, 204-347-5396.
Catholic School of Evangelization (CSE): Easter Triduum Retreat - Thursday, April 17 to Sunday, April 20, 2014

The CSE is hosting an Easter Triduum retreat from April 17 - 20, designed to help people understand and live out the richness of the traditions contained within the celebration of the Easter Triduum. Beginning on Holy Thursday with a Seder Meal, participants are invited to listen to talks that will encourage them to enter into the mystery of the moment, enjoy times of prayer, activity, community-building as well as participate fully in each liturgical celebration. Cost: $75 (covers all meals and accommodations, as well as supplies for activities). Recommended age of participants is 18+, but exceptions can be made. For more information, contact the CSE: 204-347-5396 or email amber@catholicway.net.
Community News
*NEW* 9th Annual Winnipeg International Storytelling Festival – Tuesday, May 6, 2014
The 9th Annual Winnipeg International Storytelling Festival will take place Tuesday, May 6 at 7:00 PM; Qualico Centre, Assiniboine Park, Winnipeg; $80/ticket. The award recipient and guest speaker will be Dr. Berthe Kayitesi, who was born in Rwanda and survived the genocide committed against the Tutsis. For more information or to buy tickets: Ms. Tali Sitschkar, 204.480.1445, mauro.centre@umanitoba.ca. View poster.
*NEW* Grouille ou rouille!: French Health Fair Day – Wednesday, May 14, 2014
This day of fun, physical and wellness activities for adults 55+ will be held on Wednesday, May 14 from 9:00 AM to 3:00 PM at St. Boniface University, 200 de la Cathédrale Avenue! Activities include: Yoga, exercises, line dancing, games, GPS Adventure. Laughter Yoga, Zumba, Pickleball, Nia (new) and Qi Gong (new). Information sessions will include: Nutrition Myths, Financial Health, New services to assist isolated seniors, How to stay active for your age and abilities, and Grieving and living with losses. More than 20 information booths. Registration $10 (includes lunch). Information and registration before May 9 at 233-Allô -2556.
Catholic School of Evangelization (CSE) Banquet - Friday, April 25, 2014

The annual CSE banquet will be held Friday, April 25 at the Saints-Martyrs-Canadiens church hall, 289 Dussault Avenue, Winnipeg. Tickets are $400 for a table of 8 (tax deductible receipt for $225). Individual tickets are $60 each (receipt for $32). For more information: Gilbert 204-294-3356 or the CSE at 204-347-5396 or e-mail at edmee@catholicway.net
Spirit Night: 'A Breath from the East' – Saturday, April 26, 2014
Join us Saturday, April 26 at Villa Aulneau, Ste. 330, 601 Aulneau St., Winnipeg; 7:00 p.m. – 9:00 p.m. For any questions, contact the Spirit Night committee: Fr. John Kracher, Sr. Thérèse Bilodeau and Dirk Schmid: e-mail: spiritnight@hotmail.ca
Catholic Foundation: 36th Annual Caritas Award Dinner - Wednesday, April 30, 2014
The Caritas Award Dinner will be held Wednesday, April 30 at the Winnipeg Convention Center. $95/ticket which
are available by contacting the Foundation at 204-233-4268 or e-mail: cfmb@mts.net or www.catholicfoundation.mb.ca This year, the Catholic Foundation will be honoring Actionmarguerite, Holy Family Home, and St. Joseph's Residence.
"Called by Name...Healed by Love" Conference – weekend of May 2, 3 & 4, 2014
All are invited to this conference to be held at the St. Norbert Community Centre. The speakers include Most Rev. Albert LeGatt, Archbishop of St. Boniface, Fr. Marc Drouin from New Hampshire, Sr. Nancy Kellar from New York and Deacon Larry Oney from New Orleans. Hear inspired teachings, lively worship, Eucharistic celebrations, healing service. There will also be a day for teens on Saturday, May 3rd. For more information, click here, or contact Catholic Charismatic Renewal Services at 204-895-7544 or e-mail ccrs@catholicrenewalservices.com
TEC Retreat – May 17-19, 2014
TEC (To Encounter Christ) is a unique experience in Christian living for people from the age of 16 and up. The central theme of TEC is the Paschal Mystery, Christ's invitation to die to ourselves and rise to a new and fuller life. The retreat takes place at the Catholic School of Evangelization in St. Malo, Manitoba over the three day long weekend, May 17 to 19, beginning at 9:30 AM on Saturday and ending at about 6:00 PM on Monday. Candidates are required to attend all three days. For more information: www.gbtec.ca or Gerald Marion: 204-996-5896.
Catholic School of Evangelization (CSE) - Sobeys gift card fundraiser!
Funds are continuously needed to continue with needed repairs and upkeep to the CSE facilities.Whether it be through St. Malo Camps, Catholic Outreach Team or Emmaus you have supported us and once again we are turning to you. Everyone buys groceries! By buying Sobeys gift cards and using them, instead of using cash or credit cards, you can effortlessly help raise some funds for the CSE. Please consider purchasing cards for yourself or to give as gifts, and asking family, friends, co-workers and fellow parishioners to also take part in this initiative. Any help you can give is invaluable to us and to our ministries. For more information and to view order form, click here.
Flavie-Laurent Centre - Donations Accepted
Centre Flavie-Laurent Centre is always in need of your donations in order for it to continue its mission of assisting more than 300 needy families each week. Your donations of clothing, furniture, appliances, beds, etc. are accepted at 450 Provencher Blvd., Winnipeg MB; Monday to Friday between 8:30 AM and 3:30 PM as well as Saturdays between 9:00 AM and noon. The Centre also offers a pick- up service of your large articles if needed. For more information: 204-233-4936 or 204-231-9513 or visit www.cflc.info
Development & Peace
(D & P)
*NEW* Manitoba Regional Meeting – Friday, May 2 and Saturday, May 3, 2014
The Manitoba Regional meeting of the Canadian Catholic Organization for D & P will be held on Friday evening, May 2 from 6:30 PM to 10:00 PM and on Saturday, May 3 from 9:00 AM to 4 :00 PM at St. Michaels Parish Hall in Cook's Creek , Manitoba. The theme will be: 'One Human Family, Food for All'. All members and parishioners that are interested in working with D & P in Manitoba are welcome to attend. For more information: 204-255-1618.
News from the CCCB
(Canadian Conference of Catholic Bishops)
*NEW* Salt + Light TV special schedule for Holy Week and Easter
The Canadian Catholic television channel Salt + Light TV has arranged a special programming schedule for Holy Week and Easter, April 13 to 20, 2014, covering the celebrations by Pope Francis in Rome. A link to the special programming is accessible on the home page of the CCCB website. Link to the special broadcasting schedule
Stewardship
Stewardship Reflection : Easter Sunday - April 20, 2014
Today, we gather to celebrate the resurrection of Jesus Christ. In reality every Sunday in the Christian Church is a like a little Easter Sunday because we remember Christ's resurrection each week. Each week you share your time, your talents, and your financial gifts at liturgy, and in the world. Thank you for your generosity! This enables each parish to preach the Easter message throughout the year.
Notice for publication of parish news:
Parishes who wish to have announcements of events published
in the Weekly News Bulletin are asked to submit them to the Communications Office by Monday at 4:00 p.m. Please send them to: communications@archsaintboniface.ca
Archbishop LeGatt's Welcome Message
---
Pope Francis & Vatican - Latest News
---
Read today's Gospel
---
Overview of the New Diocesan Policy for Catechetics
---
Marriage, Family & Life
---
Diocesan Protocol for the Protection of Children, Youth and Vulnerable Adults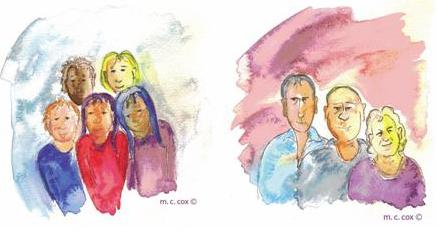 ---
Native Ministry
---
Social Pastoral Mission - Associated Services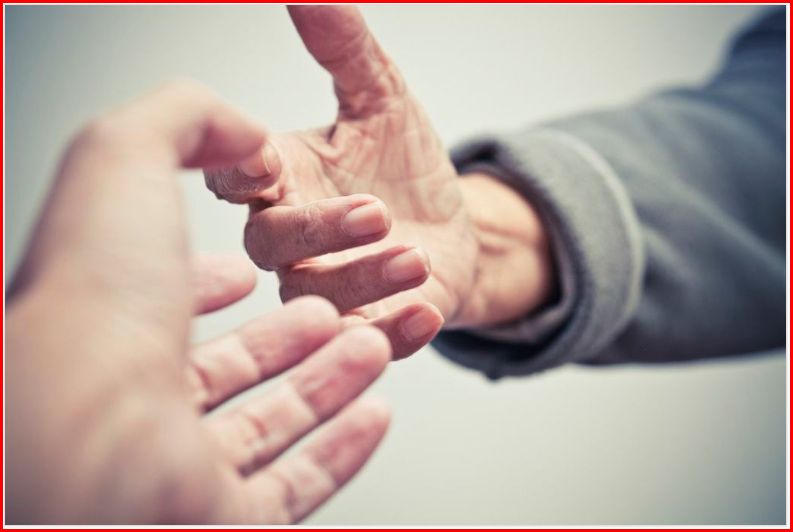 ---
Development & Peace
Share Lent 2014
---
Evangelization - Associated Ministries
---
Canadian Conference of Catholic Bishops
---
Salt & Light Television
---
---
A Testimony
of Conversion
---
Send us your...
Feedback
---