Recent News and Events
October 18, 2016
To subscribe to the weekly bulletin, click here.
Click here to read the complete news bulletin in PDF Format
Click here to view the 'Events Calendar'
Extraordinary Jubilee of Mercy
December 8, 2015 – November 20, 2016
*NEW* Manitoba Catholic Prison Ministry: Prison Ministry in Community, < Parish as 'field hospital' in prison ministry… > Thursday, November 17, 2016
As the Extraordinary Jubilee Year of Mercy moves toward a close, the Tri-Diocesan Prison Ministry Committee offers the opportunity for all engaged and interested in different ways, in prison ministry, to come and share in collective wisdom during a Prison Ministry Evening, Thursday, November 17, 5:30 PM – 8:30 PM (supper included), Micah House, 1039 Main Street, Winnipeg. RSVP by November 14: prisons2014by@gmail.com or 204-451-2957. View poster.
*NEW* Jubilee of Mercy Conference – New Directions for the Catholic Church – November 4-5, 2016
Saint Paul University in Ottawa will close the Jubilee Year of Mercy with a conference on how Canadian Catholics can fulfill Pope Francis' dream of becoming a 'Church of Mercy' – Friday and Saturday, November 4 & 5. There will be keynote speakers, workshops and seminars on many aspects related to the theme of mercy. Anyone engaged in the mission of the Catholic Church, whether in parish work, Catholic schools, higher education, social justice or caring ministries, will find the conference valuable. For more information: 1-800-637-6859, ext. 2209, vaticaniicentre@ustpaul.ca or University of Saint Paul. View full details.
Marriage, Family & Life
*NEW* Marriage Tip
Go out of your way today to encourage your spouse. Words of affirmation are a symbol of hope and love.
*NEW*
Free Screening of 'Hush' Documentary – Monday, October 24, 2016
The HUSH documentary screening is being presented on Monday, October 24, 7:30 PM, Our Lady of Perpetual Help Church, 4588 Roblin Blvd., Winnipeg. This documentary explores the long term health implications surrounding decisions we make in regards to when we choose to have children, how many children we have, interrupted pregnancies (abortion or otherwise), or no children. It is a film presenting information that every man, woman and teenager should have. Heather White, SNMA Coordinator & Life's Vision Manitoba will be available for discussion. For more information: Janet, 204-837-3318 or Joan, 204-895-7595. Watch movie trailer.
*NEW INFORMATION* Life's Vision Manitoba Presents: Restoring the Culture of Life – Saturday, November 5, 2016
1-Annual Fundraising Banquet - Saturday, November 5th:Keynote Speaker: Natalie Sonnen, Executive Director, LifeCanada. Natalie will be asking the question, "Where did we go wrong? The implications of the Carter Decision for Canada and what we can do about it." She will also be introducing the Dying Healed program developed by LifeCanada. Holy Eucharist Parish Centre, 460 Munroe Avenue. Wine Bar at 6 PM. Dinner at 7 PM. Cost: $40/person. $300/table of 8. View poster
2-One Day Conference - Saturday November 5, 8:30 AM to 4 PM.Conference includes: Why Happiness Matters? Natalie Sonnen; Medical Assistance in Dying, What does it mean to me? Cameron MacDonald; Redemptive Suffering, Msgr. Maurice Comeault; Introduction to the 10 Universal Principals, Natalie Sonnen; Serena Family Planning, Jean & Janelle LaFrance; HUSH Documentary Screening, Tasha Deschambault & Team. Conference & Lunch: $10/person. Youth welcome to attend. View poster. RSVP by November 1s: Life's Vision, 204-233-8047 or lifesvision@shaw.ca.
Missions
*NEW* World Mission Sunday – October 23, 2016
Message of Pope Francis: On this World Mission Sunday, all of us are invited to "go out" as missionary disciples, each generously offering their talents, creativity, wisdom and experience in order to bring the message of God's tenderness and compassion to the entire human family. By virtue of the missionary mandate, the Church cares for those who do not know the Gospel, because she wants everyone to be saved and to experience the Lord's love. She "is commissioned to announce the mercy of God, the beating heart of the Gospel" (Misericordiae Vultus, 12) and to proclaim mercy in every corner of the world, reaching every person, young or old. View the website Pontifical Mission Society.
Catholic Education
*NEW* St. Boniface Diocesan High School: Annual International Night – Friday, November 4, 2016
St. Boniface Diocesan High School is once again holding its' Annual International Night Fundraiser' on Friday, November 4th. The multicultural event will provide a fabulous meal and entertainment by gifted performers. Get your tickets early as the event is often a sell- out evening; tickets cannot be purchased at the door. For ticket information: www.sbdhs.net or 204- 987-1560.
Parish Events
*NEW* Pr
écieux-Sang Parish: Rock 'n' Roll Evening – Saturday, November 19, 2016
Dance the evening away with the music group 'Group Therapy' on Saturday, November 19, 8 PM – 1 AM, Précieux-Sang parish hall, 200 Kenny St., Winnipeg. Tickets must be reserved ahead of time, none sold at the door; $15/ticket, includes lunch. Silent Auction. The event is a fundraiser for the new hall. For more details or to reserve tickets: 204-237-1141 or 204-233-2874. View poster.
Conferences/Seminars
*NEW* 'The Mercy of Jesus the Divine Physician' Conference – November 4 & 5, 2016
Dr. Mary Healy, professor at Sacred Heart Seminary in Detroit, will present the theme 'The Mercy of Jesus, the Divine Physician' on Friday, November 4; 7:30 PM; Saturday, November 5: 9 AM (breakfast) and 2 PM – 4 PM; Mass & Healing Service at 7 PM. Personal prayer included throughout the weekend. No registration required. Free will love offering. Advance tickets required for the breakfast, $7/person. Dr. Healy is a brilliant teacher, has authored biblical commentaries and is involved in healing ministry. For more information: Catholic Charismatic Renewal Services, 204-895-7544 or ccrs@catholicrenewalservices.com.
Resources
*NEW* Lighthouse Catholic Media – Grea
t Catholic Resources to Help You on Your Journey! An Absolute Must!
Lighthouse Catholic Media is a Not for Profit Company that seeks to answer the call for a New Evangelization. It specializes in promoting the Catholic Faith through high quality presentations on audio CDs and MP3s from many of the best Catholic speakers in English and Spanish. Additional forms of media are also available such as: books, booklets, pamphlets, and more. Individual or Parish Subscriptions are available; join the CD or MP3 of the Month Club. View the CD of the Month Club Flyer. View the Lighthouse Store.
News from the CCCB
(Canadian Conference of Catholic Bishops)
*NEW* Our
Evangelical Neighbors – A Catholic Reflection on Evangelical Christianity
Today, on the Feast of Saint Luke the Evangelist, the CCCB, through its Episcopal Commission for Christian Unity, Religious Relations with the Jews, and Interfaith Dialogue, has published a new resource entitled: Our Evangelical Neighbors – A Catholic Reflection on Evangelical Christianity. The resource provides Catholics in Canada an introduction to Evangelical Christianity by exploring its origins, similarities and differences to Catholicism. Read more...
Stewardship
*NEW* Stewardship Reflections
30th Sunday in Ordinary Time - October 23, 2016
"…for whoever exalts himself will be humbled, and the one who humbles himself will be exalted." Luke 18:14
Pride and ego is the root cause of most of our sins. Thinking your time is so valuable, your talent is better than anyone else and your money gives you status is another way of making those things "gods" before God. Remember all those gifts were God-given. Instead we should be humbled by God's abundant generosity and our hearts should be filled with gratitude.
We invite you to visit the French site of the Weekly News Bulletin:
Nouvelles hebdomadaires: http://www.archsaintboniface.ca/index.html?lang=fr
for announcements and activities that appear only in French.
Notice for publication of parish news:
Parishes who wish to have announcements of events published in the Weekly News Bulletin are asked to submit them to the Communications Office by Monday at 4 PM
Please send them to : communications@archsaintboniface.ca.
To unsubscribe, click here.
*ATTENTION*
October 21, 2016 - Father Ron Léger, CSV
---
Diocesan Protocol for the Protection of Children, Youth and Vulnerable Adults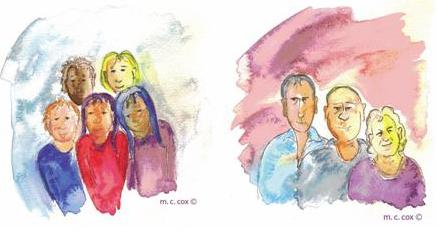 ---
Our Faith Stories, Treasures to Share
*NEW STORY*
Muslim-Catholic Dialogue:
God Desires the Heart (September 2016)
---
Lighthouse Catholic Media Resource - An Absolute Must!
CD/MP3 of the Month Club
---
Catholicism: Apologetics Series
October to November 2016
---
Year of the Extraordinary Jubilee of Mercy
(ends Sunday, November 20, 2016)
---
Photo Gallery
---
Pope Francis & Vatican - Latest News
---
Canadian Conference of Catholic Bishops
---
Read Today's Gospel
---
Salt & Light Television
---
Send us your...
Feedback
---