Donate Online

'Give to the most high as He has given to you, generously, according to your means.' Sirach 35:12
Charity is of the essence of the Church according to Pope Benedict XVI in his first Encyclical entitled 'Deus Caritas Est' (God is Love).
To support the various ministries in the Archdiocese of Saint Boniface you can make a donation
online by going to our location on the website CanadaHelps.org. Please click on their logo.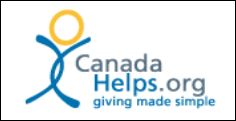 For more information, please contact:
Richard Fréchette, Financial Administrator
Telephone: 204-237-9852
or 204-237-9851, extension 226; rfrechette@archsaintboniface.ca